Coronavirus: Homes could be riskier than pubs for spreading virus, Sage scientist warns
People 'let their guard down' when mixing with others inside their own home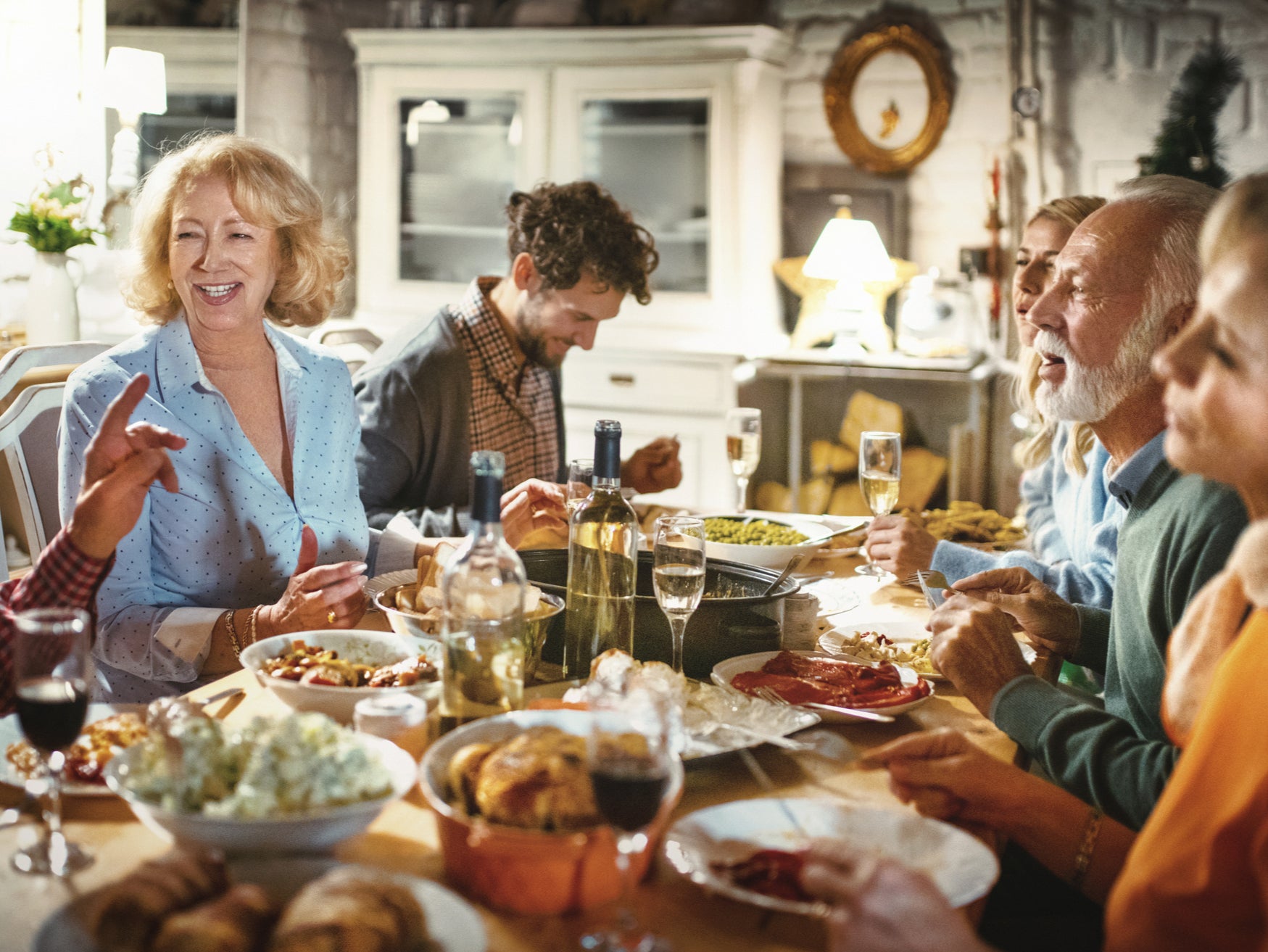 People mixing inside homes pose a bigger risk than pubs when it comes to spreading the coronavirus because they are more likely to "let their guard down", a Government scientific adviser has said.
Lucy Yardley, a professor of health psychology at the University of Bristol and a member of the Scientific Advisory Group for Emergencies (Sage) said there was evidence that people need to take more action to limit the spread of Covid-19, "or we wouldn't be in the lockdown at the moment".
Speaking to BBC Radio 4's Today programme, she said cleaning at home is likely to be less rigorous than in public places such as pubs.
"In fact, when people come together with people they know well in their homes it's a particularly risky situation because they let their guard down," said Prof Yardley.
"They spend a lot of time with them and that's actually when the infection is most likely to spread."
She said that the more careful people are, "the less spread there will be and the less we will need restrictions".
"This message about in the home is particularly important coming up to Christmas where we may be allowed to mix more.
"At the moment, people don't really realised that they need to do things in the home and that there are things they can do to make everybody safer if they do come together," she added.
No10 announced that coronavirus restrictions for indoor gatherings could be eased "for a small number of days" over Christmas to allow extended families to get together.
Prime Minister Boris Johnson is expected to set out the details for the "special, time-limited Christmas dispensation" later this week, but cautioned that the "virus isn't going to grant a Christmas truce".
He urged Britons to think carefully about spending time with elderly relatives, adding that there "is a real risk that if we blow it at Christmas with a big blowout Christmas, then we'll pay for it in the new year".
Prof Yardley said targeted advice could help keep people safe, such as advice on how to protect vulnerable members of a household and encouraging people to keep up social distancing with friends indoors.
She also recommended "not sharing plates and cups and so on" while people celebrate.
Asked if there was too much focus on pubs and not enough on interactions in the home, she said: "I think that's absolutely true and we can see that in the evidence because so much of the infection spread is happening at home.
"And it's a lot to do with… not taking all the precautions that one actually does take when you go out to the pub.
"So, you know, the pubs are actually better ventilated and have more regular cleaning every hour going on than we do in our own homes."
However, Prof Yardley did not say pubs were completely safe, adding: "Anywhere that people meet that they haven't seen each other before is a place that you can get spread.
"And so obviously, if you go to the pub to see family members that you haven't seen and stay with them for a couple of days, that's the most dangerous situation of all."
She also cautioned against people taking the positive news about vaccines and thinking they don't have to take the pandemic seriously anymore.
Mentioning a preprint of a focus study group she had seen, Prof Yardley said the people involved thought news of the vaccines meant "it's almost all over now, we can carry on".
She said the results of the preprint were "really sad", adding that people still need to be careful as there is "still time to have another peak of infection that could kill many more people".
"So, actually it should be the other way around - we should think that 'We're so closed, we've only got to keep doing it for a little bit longer', and the worst possible Christmas present is to cause this infection to spread in our families," she added.
Join our commenting forum
Join thought-provoking conversations, follow other Independent readers and see their replies