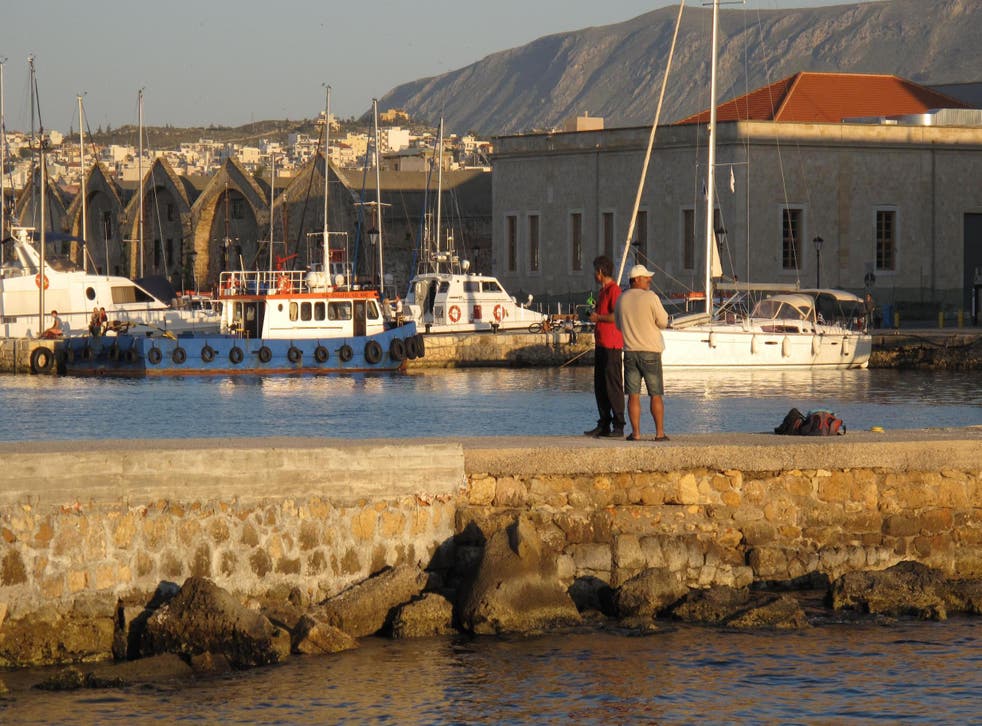 The essential quarantine questions and answers as travel restrictions expand
Will Portugal be added to the quarantine list?
Simon Calder
Travel Correspondent
Wednesday 02 September 2020 11:58 Comments
Whether UK travellers have to quarantine on return is becoming increasingly complex.
For a time, those visiting countries not on the Department of Transport's travel corridors list are forced to self-isolate for 14 days on return.
But increasingly, Scotland and and Wales are imposing regional specific quarantine requirements, which means increasingly complicated travel advice for holidaymakers.
Here are the key questions and answers for what's happening now.
What is the standard quarantine procedure?
Until 10 July, travellers arriving in the UK from anywhere except Ireland were obliged to self-isolate for two weeks.
Quarantine is the closest most of us will get to house arrest: no walking the dog, no seeing friends, no venturing beyond "any garden, yard, passage, stair, garage, outhouse, or other appurtenance" that your dwelling happens to have.
"Stay in a well-ventilated room with a window to the outside that can be opened, separate from other people in your home," the government stipulates.
Since the UK government's blanket quarantine scheme was lifted, ministers and officials from the Joint Biosecurity Centre have decided on which countries should be deemed high-risk and put on the "no-go" list – and, more rarely, which nations can be rated low-risk and have the quarantine obligation lifted.
How do they decide?
The basic measure is the number of new cases of Covid-19 per 100,000 inhabitants identified in a seven-day spell. The UK is currently around 15 on that measure.
When a country's rate goes above 20, a country is likely to be placed on the no-go list.
The Foreign Office warns against travel, and 14 days of self-isolation for arriving passengers is imposed.
Travellers are repeatedly warned by ministers of the risks involved in booking overseas travel. Cabinet minister Therese Coffey said on 2 September: "We know that airlines are very keen, and holiday firms, to reopen different countries, as indeed are different countries.
"But we've got to do what's right for public health in this country.
"I'm conscious that some people may have gone briefly abroad, but they will have done that knowing the risks that things might change."
Is the "new cases in seven days" rate the only criterion?
No. It is quite enough for some situations; on 27 August, the Czech Republic was deemed high risk even though it was only fractionally above 20.
"That's the threshold, that's a guiding point, and ministers with the expert advice on making those decisions," said Ms Coffey.
But there are some glaring exceptions. Gibraltar, which has one of the highest rates in the world, has retained its exemption. Conversely Canada, Tunisia, Egypt and many other countries with far lower rates continue to be described as "unacceptably high risk" by the UK.
The government says it also takes into account the amount and reliability of testing, any measures introduced locally to counter the coronavirus threat and the trajectory of infection rates.
What about timing?
The current convention is that the transport secretary tweets additions, and the occasional subtraction, to the list each Thursday evening. Quarantine comes into effect at 4am the following Saturday, giving travellers around 35 hours to get home to avoid self-isolation.
Ms Coffey said: "It's important that we keep to that systematic rhythm, based on evidence, based on data and the judgement that's made by other ministers in government.
"That's a sensible approach and one on which people can have timely confidence."
But Wales and Scotland have different ideas.
What has happened now?
Two dramatic moves by the governments in Edinburgh and Cardiff have thrown the quarantine system into confusion.
Scottish travellers were given 30 hours to race back from Greece by 4am on Thursday morning to avoid two weeks in self-isolation.
The problem appears to stem from coronavirus cases brought back to Scotland by young holidaymakers from the Greek island of Zante.
The justice secretary, Humza Yousaf, tweeted: "This is due to significant rise in cases of Covid-19 imported into Scotland by people who have been to Greece.
"Decision made in interest of public health."
The Welsh government introduced an immediate quarantine obligation for anyone living in Wales who returns from Zante.
The health minister in Cardiff, Vaughan Gething, ordered self-isolation after six clusters amounting to more than 30 cases of coronavirus had been traced to just four flights from Zante.
Sixteen of them were on a flight from the island to Cardiff on 25 August, on which some passengers have complained of poor behaviour.
When the corresponding 1 September flight touched down, travellers were handed letters instructing them to quarantine.
They will be given two Covid-19 tests: one within 48 hours and another after eight days from their return.
Tui, Britain's biggest holiday company, has announced it has cancelled all 2020 holidays to the resort of Laganas on Zante for 2020. Customers are entitled to full refunds.
Any more on Portugal?
Sources say it is very likely that Portugal will revert to the "high-risk, no-go" list on Thursday evening, just two weeks after it was granted. Its infection rate is climbing above 20.
In preparation, holidaymakers are scrambling to return from Lisbon, the Algarve and the islands of Madeira and the Azores before 4am on Saturday – which is when the measure is believed most likely to take effect.
The only seat on Friday I can find from Faro, the airport to the Algarve, to the London area is on an easyJet flight for £424. One way, without baggage.
What can prospective travellers learn from all this?
With everything fragmenting, for the traveller trying to plan – or simply look forward to – a holiday, it is akin to being caught up in a nightmare game where the rules keep changing and the goalposts keep moving.
Committing to a trip more than a few days in advance looks potentially reckless.
Any positives?
Yes. The first island-specific quarantine has been invoked by the Welsh government, with immediate and mandatory self-isolation for arrivals from Zante. Testing is also compulsory within the first 48 hours and again at eight days.
Strictly targeted measures, with testing, is exactly what the travel industry is calling for. If the Welsh move proves effective, it may be picked up more widely.
Register for free to continue reading
Registration is a free and easy way to support our truly independent journalism
By registering, you will also enjoy limited access to Premium articles, exclusive newsletters, commenting, and virtual events with our leading journalists
Already have an account? sign in
Join our new commenting forum
Join thought-provoking conversations, follow other Independent readers and see their replies