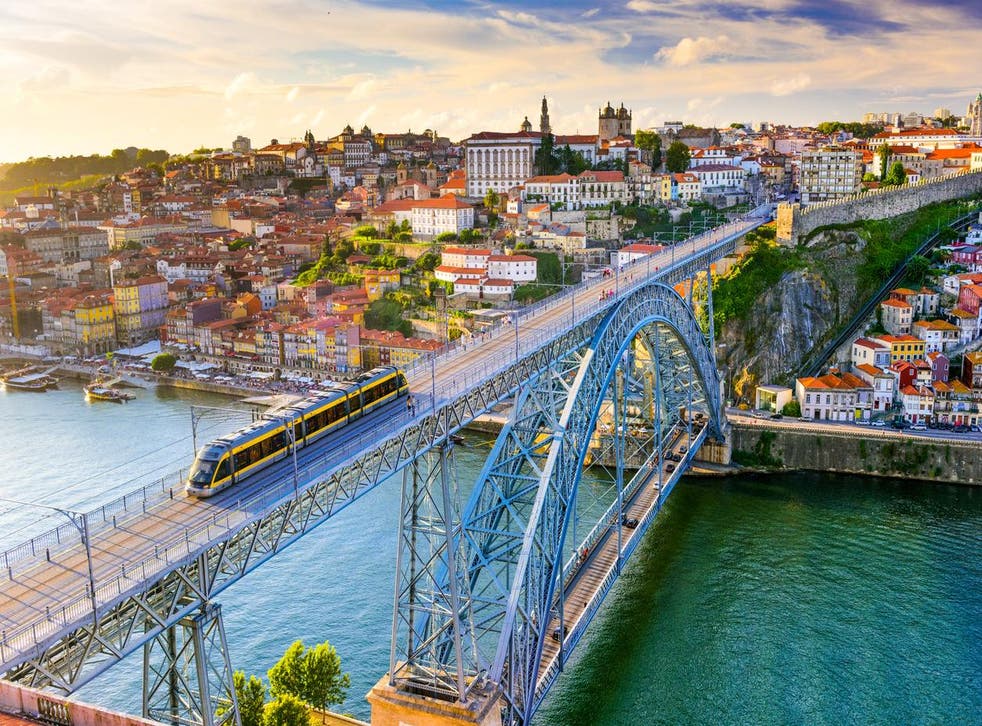 Portugal's return to quarantine list increasingly likely after new coronavirus infection numbers released
'Healthy people shouldn't be locked up for 14 days simply because they have been travelling,' said airline boss Willie Walsh
Simon Calder
Travel Correspondent
Tuesday 01 September 2020 13:52 Comments
The first set of infection figures for September is showing a continuing increase in the number of coronavirus cases in Portugal, just after the British ambassador to the country hinted it will be back on the quarantine list.
Portugal was ruled high-risk by the Foreign Office from 17 March to 20 August. Quarantine was relaxed for arrivals to the UK from 22 August following a period of low infection rates.
But while the statistic for infections for 1 September, just released by the European Centre for Disease Prevention and Control (ECDC), show that the number of new cases has fallen over the last three days – it's not enough to reduce the seven-day rate per 100,000 people.
Because days with lower case numbers for Portugal have been falling out of the date range, and are therefore no longer included in the calculations, the rate has increased to 22 – compared with 14 for the UK – above the government's trigger point of 20.
It comes as Chris Sainty tweeted from Lisbon: "Travellers should consider their plans carefully and factor in the risks of travelling abroad in this fast-moving situation.
"Only travel if you are content to unexpectedly quarantine if required."
Concern had also been expressed about the status of Italy, Greece and Turkey – all of which have seen recent significant increases. But the latest figures show rises flattening out or going into decline.
Holidaymakers keen to return to Bulgaria, which has also been off-limits as an "unacceptably high-risk" destination for British travellers, may soon be able to do so.
The nation's rate for new cases has now reduced to the same as that of the UK.
Separately, Spain's National Statistics Institute said the number of foreign tourists visiting the country fell by three-quarters in July from a year earlier.
Spain is the world's second-most visited country after France, with 80 million visitors a year. At least 10 million of them normally arrive in July. But only 2.5 million foreigners made the journey in 2020.
Lonely Planet's UK Travelist

Show all 20
British holidaymakers were free to visit Spain only between 10 and 25 July, before quarantine was hurriedly re-imposed as coronavirus cases increased.
Meanwhile the outgoing chief executive of British Airways' parent company has described the UK government's quarantine policy as ineffective.
Writing in The Times, Willie Walsh said: "Enforced quarantine from an ever-shifting list of countries isn't effective.
"This summer there has been a chaotic approach to quarantine: France, but not Italy; Portugal and then not Portugal and the Canary Islands — hundreds of miles from mainland Spain."
"Healthy people shouldn't be locked up for 14 days simply because they have been travelling.
"The government needs to introduce a simple testing regime that allows a more nuanced approach of flying from region to region or city to city."
Winners of National Geographic Travel Photo Contest

Show all 11
Mr Walsh warned: "Britain's economy is powered by our international connectivity and the ease with which we do business with other countries.
"Make no mistake: this is being destroyed by the government's blanket quarantine on travel from a staggering 160 countries. The UK has officially hung up the 'Closed' sign."
When the home secretary, Priti Patel, introduced self-isolation measures in June, she said: "These measures are informed by science, backed by the public and will keep us all safe."
Register for free to continue reading
Registration is a free and easy way to support our truly independent journalism
By registering, you will also enjoy limited access to Premium articles, exclusive newsletters, commenting, and virtual events with our leading journalists
Already have an account? sign in
Join our new commenting forum
Join thought-provoking conversations, follow other Independent readers and see their replies