Covid vaccines compared: What are the differences between Pfizer, Moderna, Oxford-AstraZeneca and Novavax?
As misinformation spreads across the globe, here are the facts about the inoculations that could offer a route out of the pandemic. Samuel Lovett reports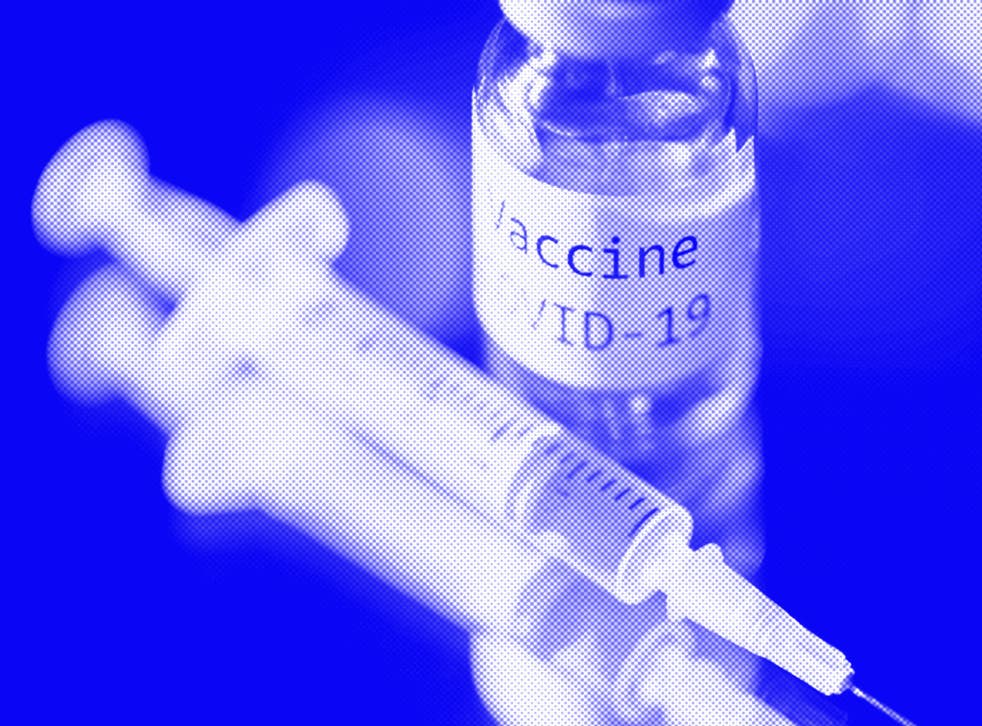 After almost a year in which the entire world has been paralysed by coronavirus, a way out is finally in sight through the Covid-19 vaccines. The past few months have brought positive news of candidates from Pfizer, Moderna, Oxford University with AstraZeneca and most recently Novavax. But with these developments has come a rise in anti-vaxxers promoting conspiracy theories and unwarranted safety fears. 
So what are the facts? Here's a guide you can trust, telling you everything you need to know about how the vaccines work, how they've been tested and what comes next.
When can we expect to get each vaccine?
In the UK, supplies of the two-dose Pfizer vaccine have been available for administration since late 2020 after the Medicines and Healthcare products Regulatory Agency (MHRA) approved the candidate for use on 2 December. 
Initially, up to 10 million doses were expected to be delivered to the UK before the end of 2020, though health secretary Matt Hancock refused to commit to a definitive number.
The Independent employs more than 100 journalists around the world to bring you news you can trust. Please consider making a contribution
The MHRA followed suit with the Oxford/Astrazeneca jab, which was approved on 30 December, and the Moderna vaccine on 8 January.
The Pfizer jab, imported from Puurs in Belgium, the Oxford/Astrazeneca, which is being produced in Britain, and the American-made Moderna jab are all now in circulation in the UK.
The UK's ambition had been to target four key groups for immunisation by mid-February - those aged 70 or over, care home residents, healthcare workers and the clinically extremely vulnerable who have been shielding throughout the pandemic.
On 15 February the government announced it was on track to hit its goal of offering a first jab to all four groups - with more than 15 million people, 22 per cent of the UK population, receiving an initial dose.
From February onwards those aged 65 to 69 were be prioritised, followed by 16 to 64-year-olds with underlying health conditions. From there the target was to offer a jab to everyone over the age of 50.
This milestone was passed on 12 April, leading the government to announce that people aged over 45 would be invited for a jab.
The Joint Committee on Vaccination and Immunisation - which decides the order the jabs should be administered in - is due to set out its final advice for the completion of the programme, which health secretary Matt Hancock pledged will mean all UK adults are offered a vaccine by autumn.
What do we know about the vaccines so far?
There are four main candidates that have shown promising results and are being considered in the UK – from Pfizer and BioNTech, Moderna, Oxford University and AstraZeneca, with the latest entry provided by Novavax.
Pfizer and Moderna are developing mRNA vaccines, a new technique that was being used to look at cancer vaccines pre-coronavirus. 
It introduces a genetic sequence – messenger ribonucleic acid (mRNA) – in to the body, which instructs cells to produce the Sars-CoV-2 spike protein, known as an "antigen". The immune system then springs into action to fight off what it perceives to be a foreign invader. The process leaves behind a protective memory that enables the body to tackle the real infection.
Final analysis of the two-dose Pfizer/BioNTech vaccine has shown it is safe and 95 per cent effective in preventing Covid-19, paving the way for its global distribution. BioNTech is "very confident" the jab will reduce transmission of the disease, perhaps by 50 per cent – though long-term analysis is required to establish this.
Moderna announced that its two-dose vaccine is 94.5 per cent effective in preventing disease. There are also promising signs that it can protect the over-65 age group and that it stops severe disease.  
The Oxford/AstraZeneca vaccine uses an adenoviral vector, which had been used to develop a vaccine for Middle East respiratory syndrome (Mers) – another member of the coronavirus family. It uses a genetically engineered chimpanzee adenovirus – which causes the common flu in apes – to carry the DNA for the Sars-CoV-2 spike protein into human cells. It becomes part of the host cell, triggering an immune response similar to the one described above.
The vaccine offers 76 per cent protection for up to 12 weeks after the administration of a first dose, new analysis suggests. Researchers at the University of Oxford said their vaccine may also reduce transmission of the virus by 67 per cent. The vaccine's effectiveness in preventing Covid-19 disease rises to 82.4 per cent once a second dose is administered after three months.
The latest possibility, from Novavax, emerged on Friday 29 January having proven to be 89.3 per cent effective in large-scale UK trials and shown itself to be effective in taking on the UK variant of the virus, first detected in south eastern England in September 2020.
Boris Johnson hailed the developed as "good news" and said the MHRA would assess it for approval.
The UK has already secured 60 million doses of the jab, which will be made in Stockton-on-Tees and delivered in the second half of the year, assuming it is approved.
A shift in policy towards the end of 2020 saw the rollout of first doses of vaccines prioritised in a bid to offer partial resistance to the virus to as many people as possible. The Oxford and Pfizer jabs can both have their second doses delayed by between for and 12 weeks.
This means people receiving their jab in mid February may be getting their second vaccine in May. The people given their first jab on 8 December when the first Pfizer vaccines were administered will need to receive their second dose by 2 March to be within the 12-week window.
Analysis by Professor Tim Spector of King's College London published on 14 February found that those who received a single dose of either jab carried as much as 46 per cent protection from the virus after two weeks, rising to 67 per cent after three weeks.
He told Sky News' Sophy Ridge: "We are showing very low levels of side effects and we've showed that after three weeks we're getting a 67 per cent protection against the virus, so three times less risk than you'd be getting otherwise compared to an unprotected control.
"That is a better rate than people had thought just on a single jab so I think that, combined with the data we're seeing, has given me a lot of reason to be optimistic that we are going to be in a much better place in two to four weeks' time."
Are the vaccines safe?
Vaccines and drugs often take years to go through trials and development before gaining approval and being used to treat patients. So with vaccines ready to be delivered within months of Covid-19's emergence, it's fair to ask how we can be sure they're safe.
Sarah Gilbert, the professor of vaccinology behind the Oxford vaccine, insists that no corners have been cut and says that her vaccine went through all the necessary checks and balances.  
"We've been able to find ways to save time when going through all the normal processes," she told The Independent. "We've worked with the regulators and ethical committee to minimise the time it takes to get to approval, but the approval is still the full approval – it's not missing anything."
She pointed to "accelerated procedures" that helped to cut away unnecessary waiting time. "Normally we can't mention the trial and ask anyone to consider taking part until it's all completely approved," she said. "This time we were allowed to advertise the trials and contact people."
Individuals who expressed an interest were then vetted and prepared for vaccination, which only followed once approval was secured. "So we had a cohort of people ready to vaccinate. That doesn't normally happen."
Regulatory bodies have similarly increased the speed at which they work. Rolling reviews were introduced to assess clinical trial data as it became available. This allowed bodies such as the MHRA to put together a picture of the vaccines' effectiveness and safety as the results came in.
Steve Bates, chief executive of the UK BioIndustry Association, said the usual processes involved in getting a vaccine to market have been done "concurrently rather than sequentially".
"By doing things at the same time – the discovery work, the manufacturing scale-up, the clinical trials done at pace, rolling reviews from the regulators, thinking about distribution and engagement with health systems – this shows there is the potential to transform these pathways," he told The Independent.
Could issues present themselves years down the line? Professor Robin Shattock, who is leading development of the Imperial College London vaccine, says most adverse reactions occur shortly after receiving a vaccine – rather than in the months or years to follow.  
Paul Hunter, a professor in medicine at the University of East Anglia, acknowledges that there could be components to the mRNA platforms which – as new technology – might induce an allergic response, but adds that this would have been picked up in the immediate aftermath of vaccination.
Even once a vaccine is licensed, scientists will continue to monitor its safety to identify any rare side-effects that clinical trials may not have detected. If these adverse events do occur, the rollout of the vaccine in question will be paused pending an investigation.
As is the case with all health care products and medicines, 100 per cent safety can never be guaranteed. From the very rare allergic reactions that can arise from taking paracetamol to the low-risk, short-term side-effects that come with having an X-ray, there are always considerations to be held in mind.
The same logic applies to these Covid-19 vaccines. Both the Moderna and Pfizer jabs have been shown to be safe, and further independent assessment will confirm this. For those who believe in the power and integrity of modern science, there is no reason to dispute such outcomes.  
How will the vaccines be distributed?
Pfizer said it expects to supply globally up to 50 million vaccine doses in 2020 and up to 1.3 billion doses in 2021. Moderna anticipates it will produced between 500 million and 1 billion doses next year, while AstraZeneca – which has been licensed to manufacture the Oxford vaccine – has laid out plans to deliver 3 billion doses over the next 13 months.
But this will be no easy feat. "Volume is going to be a serious issue," Dr Mohga Kamal-Yanni, a consultant in global health and access to medicines, told The Independent.
Bill Gates took measures into his own hands earlier in the pandemic, pumping money into the construction of production plants for seven promising vaccine candidates. If they don't work, Mr Gates stands to lose billions. "It is worth it," he said in April.
Some pharmaceuticals have passed their intellectual property to other manufacturers, like the Serum of Institute of India, to help produce supplies in different parts of the world. The Indian company is committed to producing doses of the AstraZeneca vaccine at low costs – roughly $3 per shot – to ensure they can be accessed in low- and middle-income countries in the global south.
The transportation and storage of doses – the so-called "cold chain" – is another hurdle that must be overcome. Some of the mRNA vaccines, such as the Pfizer jab, will be needed to be stored at temperatures as low as -80C to maintain the integrity of the genetic material within the doses.
But many of the world's poorer nations do not have the technology and facilities to meet this requirement, meaning they will be unable to roll out supplies on the same scale as their richer counterparts.
Toby Peters, a professor of energy storage and cold economy at the University of Birmingham, said little attention had been given to the difficulties involved in rapid worldwide distribution.
"The new two-shot vaccine from Pfizer has to be maintained at -80C – nowhere on the planet does the logistical capacity exist to distribute vaccines at this temperature and volume without massive investment," he told The Independent.
Prof Shattock said that candidates such as Pfizer's may never reach some low- and middle-income nations.
"Technologies that require very low temperature cold chains and are very expensive by all accounts, we may not see in these countries," he said.
"The challenges in lower and middle incomes is that a lot of the populations aren't in an urban setting. You imagine it's going to be a logistical problem to get a vaccine to all the vulnerable population in the UK. But if you're in a South American country and you've got people living up in the Andes or very rural communities, it presents so much bigger challenges."
Not all vaccines are facing these issues, though. Some, like the Oxford candidate, can be stored at fridge temperature (2-8C), meaning they'll be more accessible for the global market.
Moderna has said its mRNA vaccine can be stored at fridge temperature for 30 days, or -20C for up to six months. 
Taking into account the huge number of doses that AstraZeneca has committed to producing by the end of next year, along with the low cost of shots (roughly £2.26 per dose, compared to the Pfizer jab, which is expected to cost £24.06), Prof Gilbert is confident her vaccine could be the leading candidate to turn the tide against Covid-19.
"I think it probably is," she said. "The very large number of doses and the global distribution are both very important components to that. Some of the manufacturers will not produce as many doses, so will therefore have limited impact.
"I think it takes us a lot closer to being able to end this pandemic by vaccination."
Join our new commenting forum
Join thought-provoking conversations, follow other Independent readers and see their replies