Government oversight failings allowed 'staggering mishandling' of confidential NHS patient information, say MPs
The Department of Health owns 49.99 per cent of the firm responsible for the blunder, NHS Shared Business Services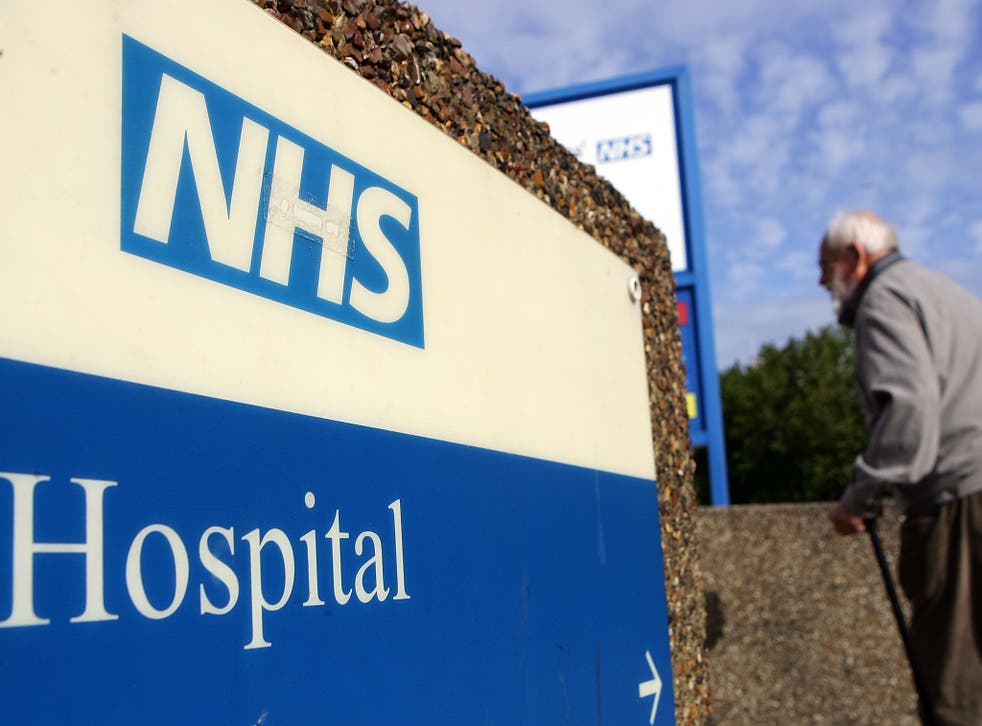 The Government and NHS England have been heavily criticised by MPs for major "failures in oversight" which led to nearly a million letters, including care plans and test results, being undelivered.
The failures in handling sensitive patient information by NHS Shared Business Services (SBS), which is part-owned by the Department of Health, are "staggering", the Public Accounts Committee (PAC) said.
A major report by the PAC said it is "deeply unimpressive" that the NHS has not yet been able to confirm whether patients came to harm because of the failings.
The report looks in to the NHS's handling of 700,000 items of clinical correspondence which were unearthed in 2016 after being undelivered by SBS over a period of five years.
A different report released earlier this year, by the National Audit Office, has already blasted the Health Secretary for delaying telling patients and MPs about the blunder.
But while processing this backlog, a further stockpile of 162,000 items were unearthed, and this was reported to the PAC during its review.
The items include blood test results, cancer diagnoses, treatment plans and sensitive information needing immediate action – like child protection documentation.
The cost of managing the initial backlog has already stretched to £6.6m, with the costs being borne by SBS – which is a joint venture with the French firm Sopra Steria.
The further cache of documents is expected to cost another £1m, but this is dependent on the complexity of resolving any cases, the report says.
However, this doesn't cover any future liability from missed or delayed diagnoses, something the PAC says must be made explicit in any future deals.
The report said: "The failures in the handling of sensitive clinical data by NHS SBS are staggering. Even as the Committee was looking into problems dating back at least three years, NHS England was uncovering more mishandled correspondence.
"We were deeply unimpressed by the lack of grip NHS England still has on the handling of clinical correspondence, and dismayed to be informed of a further backlog of 162,000 items which need to be assessed."
While it was "welcome" that SBS had admitted its mistake, the report concludes: "NHS England and the Department of Health both failed in their oversight."
GPs were funded to review batches of undelivered correspondence relating to their patients and to assess whether any patients may have come to harm as a result.
Two thousand patients have been flagged for further clinical review by GPs so far, and this process has still not been concluded.
The PAC said it was also deeply concerning that, as of October this year, 2,000 GPs had still not confirmed they had completed reviews relating to 102,000 documents.
The report said it was "unacceptable" that the NHS had "given up" on identifying potential harm to patients by failing to chase these cases and must report to the committee by the end of March 2018.
It says NHS England must confirm all potential cases of harm have been reviewed, by the end of March 2018.
PAC chair Meg Hillier said it was vital for patients' peace of mind that all data was reviewed, and quickly, but it "beggars belief" that failings were allowed to escalate to such an extent.
Health news in pictures

Show all 40
"We will never know the scale of emotional distress caused to patients by the shoddy handling of NHS clinical mail – a failure in service delivery which stretches back years and has still to run its course.
"NHS England eventually stepped in but, even now, huge volumes of mail are still to be properly assessed and we are far from confident health officials are on top of the issues. The hunt for further correspondence, and therefore potential cases of harm to patients, continues."
But the issue could rumble on after claims are settled, Ms Hillier warned: "Even then, taxpayers could be landed with the bill for further costs arising from fines or negligence claims."
An NHS England spokesperson said: "NHS England was deeply concerned to be informed by the SBS company in March 2016 about their backlog of unprocessed correspondence.
"A team of doctors and other NHS staff was quickly set up to sort through the issues. Fortunately there is no evidence that any patient has been harmed, and the whole matter is on track to be resolved by March."
The Independent approached the Department of Health for comment.
Join our new commenting forum
Join thought-provoking conversations, follow other Independent readers and see their replies