Quarter of weekend and evening GP appointments wasted due to 'lack of of demand', despite record waiting times
'Huge pressure' to provide service seven days a week service despite very low uptake in some areas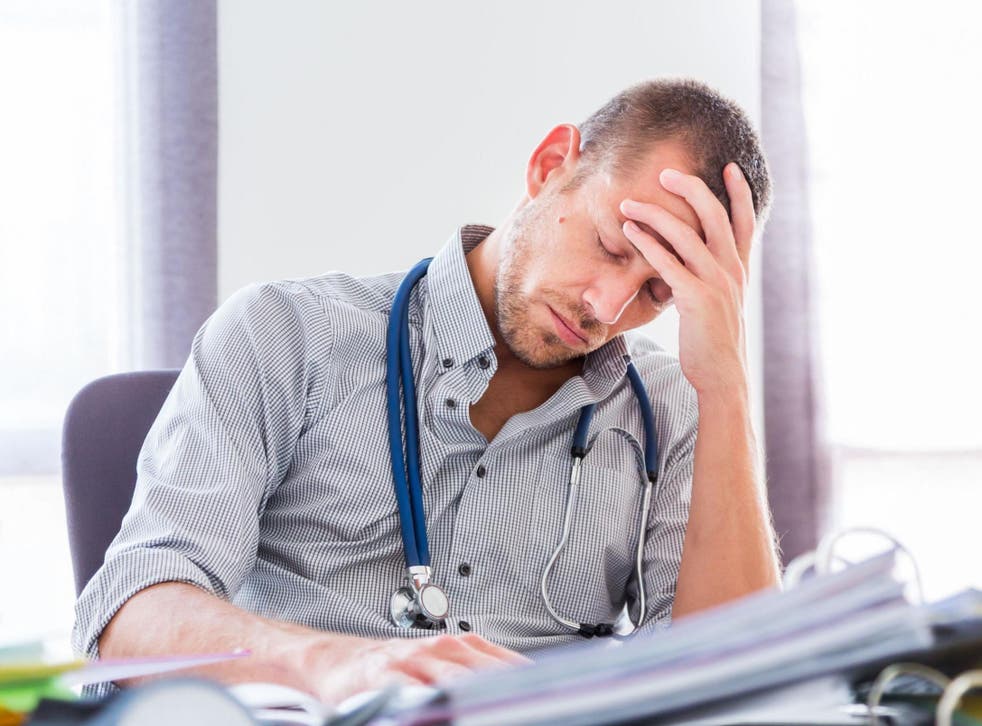 A quarter of GP appointments offered during evening and weekends are being wasted because of a "lack of demand" despite near record waiting times in many parts of the country, an investigation has shown.
GP leaders warned scarce staff time and millions in NHS funds are being spent manning surgeries to fulfil a "political must-do".
A core health policy in the last two Conservative manifestos is that everyone in England would be able to routinely book GP appointments in the evenings and at weekends.
This is already in place in much of the country and the NHS set a deadline of 1 October for every local clinical commissioning group (CCGs).
But a Freedom of Information Act investigation by the magazine for GPs, Pulse, found that between April 2017 and September 2018 half a million bookable appointments have gone unused – costing the NHS an estimated £15m.
"At a time when general practice is struggling for resources and patients are waiting longer for routine appointments, to find out so many evening and weekend appointments have been unfilled due to lack of demand is shocking," chair of the Royal College of GPs, Professor Helen Stokes-Lampard said.
Demand was particularly low on Sundays, where 37 per of the appointments available across the country have been left unfilled, the data provided by 80 of the 195 CCGs in England shows.
Sunday uptake was as low as 3 per cent, in Thanet, Kent however a CCG spokesperson said they would run a publicity campaign to address this and were confident these would all be filled.
NHS England said the fact that more than half of appointments were filled was a sign of success and said patients were willing to "vote with their feet" for the flexible service they wanted.
However, Pulse's findings from pilot regions that launched the scheme in 2014/15 show that they are still struggling to fill more than four out of five appointments.
NHS England pointed to examples of good uptake, such as in London, where 72 per cent of appointments are now being filled after the scheme's first 18 months, and Herefordshire, one of the first to pilot the scheme, where 91 per cent of appointments were filled during one week in August.
In 2017/18 £147m was given to CCGs to fund extended access schemes and this will rise to £500m a year by 2020/21.
"Because it has become a political must-do, everybody is jumping," said Dr Richard Vautrey, chair of the British Medical Association's GP Committee.
NHS at 70: demonstration and celebration march to mark anniversary

Show all 18
"We understand there is huge pressure from the centre on CCGs to demonstrate they are providing a full seven-day service," he said, adding that a "pragmatic" approach was needed in light of current doctor shortages.
However, the NHS Patient Survey has shown that millions more patients are reporting difficulty getting a GP appointment, and half of practices report one or more unfilled vacancies.
One issue that may be hampering uptake for weekend and evening appointments, despite long waits during the week, is that extended access appointments are typically run from "hubs" serving all the practices in an area.
While appointments are routinely bookable, it is less likely that patients will see their local GP and they may have to travel further for treatment.
An NHS England spokesperson said: "Despite this small survey of a minority of the country, patients do actually want to be able to see a GP at convenient times, and that includes evenings and weekends.
"To suggest that people should always be forced to take time off work if they need to see their GP would be backward step, and as the popularity of new types of online digital primary care shows, patients are increasingly prepared to vote with their feet to get convenient access."
Join our new commenting forum
Join thought-provoking conversations, follow other Independent readers and see their replies