Almost half of GPs plan to quit NHS due to 'perilously' low morale, survey suggests
Health service is 'haemorrhaging highly trained, experienced GPs at an alarming rate,' says top GP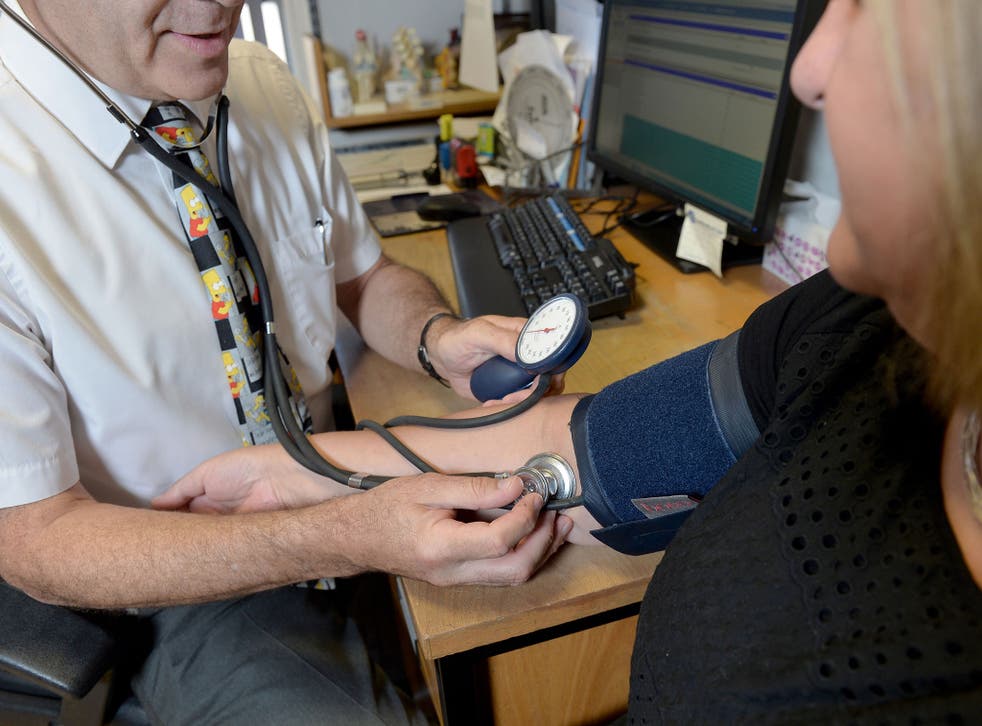 Two in every five GPs are planning to quit the NHS, a new survey suggests, amid warnings that "perilously" low morale among family doctors is fuelling an "enormous crisis" in frontline healthcare.
Jeremy Hunt has said GP surgeries should be open seven days a week, from 8am to 8pm, and has announced plans to place doctor generalists in A&E departments to help ease overwhelming pressures faced by NHS hospitals.
But the British Medical Association (BMA) said GPs across the country were already "struggling to cope with rising patient demand, stagnating budgets and widespread staff shortages" – and warned this could get worse if Brexit results in an exodus of doctors from overseas.
Academics at Exeter Medical School surveyed more than 2,000 GPs, with over half reporting low morale.
The researchers said the Government "needs to take robust action more swiftly and urgently than previously thought" to avert a crisis if their results were echoed in other regions.
The number of GPs working full-time has fallen, according to figures published last month, despite Government proposals to recruit 5,000 more by 2020. There are now 34,500 GPs in the NHS, a decrease of 0.3 per cent from last year. A BMA survey of 3,500 GPs in England found around a third of practices had vacancies for doctors they had been unable to fill for at least a year.
There has also been a 15 per cent rise in the total number of GP consultations in the last five years, according to The King's Fund – three times the overall growth rate of the GP workforce in that period.
Helen Stokes-Lampard, chair of the Royal College of GPs (RCGP), said the NHS is "haemorrhaging highly trained, experienced GPs at an alarming rate."
Thousands gather in London for NHS rally to protest against cuts to services
"General practice is currently facing intense workload and resource pressures – these figures show it is severely impacting our workforce, and we fear they are indicative of the situation right across the UK," said Professor Stokes-Lampard. "The future of the NHS relies on having a robust general practice service, with enough GPs to deliver the safe care and services our patients need."
Dr Krishna Kasaranei, of the BMA, said: "Many GPs are voting with their feet because of the daily struggle of trying to provide enough appointments to patients without the resources or support they need.
"Given the uncertainty of whether the UK's departure from the European Union will result in more overseas doctors leaving the NHS, this shortage could well get even worse in the years to come."
John Campbell, a professor at Exeter Medical School, and his team sent the surveys to 3,370 GPs across the region and received responses from 2,248.
Low morale was reported by 54 per cent and seven out of 10 said they intend to change their working patterns in a way that would mean less contact with patients – such as leaving patient care, taking a career break, or reducing their hours. 40 per cent said they intended to quit patient care, which the researchers attributed to an "underlying serious malaise" in the profession.
The doctors surveyed were all working in the southwest of England, but the BMA and RCGP said the findings were applicable across the UK.
"Our findings show an even bleaker outlook than expected for GP cover, even in an area which is often considered desirable, and which has many rural communities," said Professor Campbell.
"If GPs have similar intentions to leave or reduce their hours in other regions, as many are reporting, the country needs to take robust action more swiftly and urgently than previously thought."
Everyone the Government blames for the NHS crisis – except themselves

Show all 6
He added: "Whilst numerous Government-led initiatives are under way to address recruitment, there is a need to address the underlying serious malaise which is behind this data.
"We are in a perilous situation in England, with poor morale of the current GP workforce, and major difficulties with recruitment and retention of GPs reflected in the stark overall reduction in the GP workforce. Reactive, sticking-plaster approaches are not the answer."
Professor Campbell said GPs and their teams deliver nine out of every 10 patient contacts with the NHS but attract just seven pence in every pound of NHS spending.
Workload pressures were compounded by an ageing GP workforce, he said, adding that 30 per cent of GPs are over 50 years old and many younger GPs do not want to take on the financial risk and responsibilities involved in running a practice.
David Wrigley, chair of the union group Doctors In Unite, told The Independent: "There is a crisis across the country, and this has been brewing up for years. Surgeries are closing around the country – one near me closed last month due to the inability to recruit a new doctor.
"You've got GPs working 12 or 13 hour days non-stop which is not safe… I know GPs running a practice who have left in their mid-40s, when they'd usually have 15 years left in the NHS, but they just can't cope with continuing.
"This is all down to politicians' failures to invest in the NHS. They're living in cloud cuckoo land, they haven't got any idea about what's going on in the ground in general practice. We're working flat out to see our patients and try and give them a good service, and the Government are then saying, 'you can go and work in A&E'. Well, what happens to the patients in our practice? They want us to provide a seven-day service when we're struggling to provide a five-day service."
Join our new commenting forum
Join thought-provoking conversations, follow other Independent readers and see their replies