Great Ormond Street: Chief executive admits hospital 'got used to some bad behaviours'
'It's really worrying that so many staff have faced harassment, bullying or abuse at work,' says boss
Shaun Lintern
Health Correspondent
Friday 20 November 2020 19:40 Comments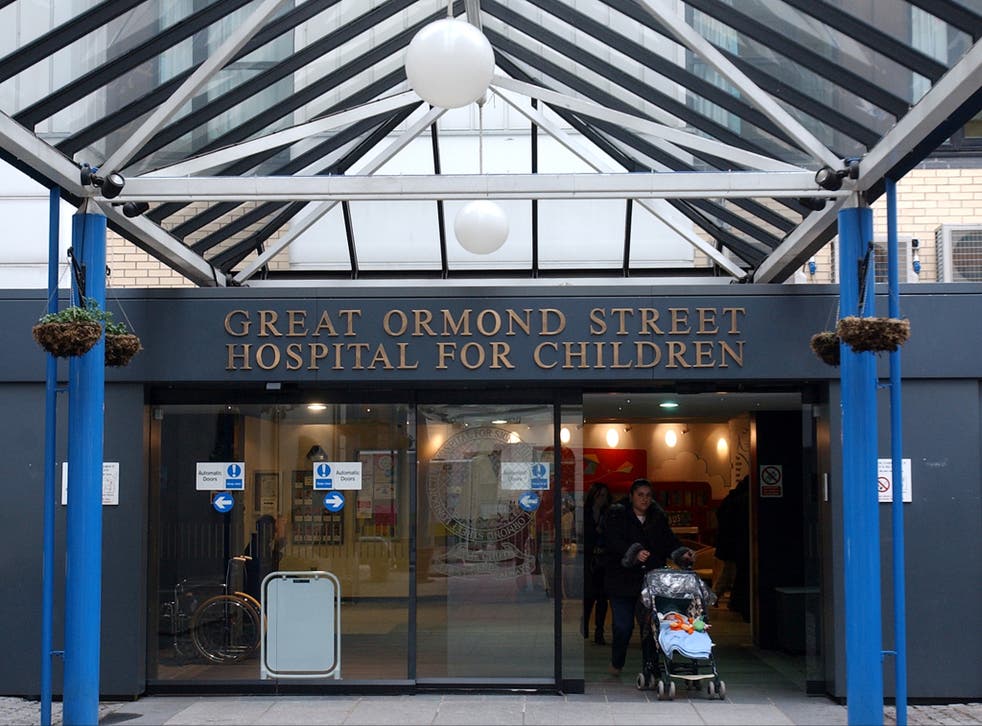 The head of Great Ormond Street Hospital admitted in two leaked emails to staff that it had "got used to some bad behaviours" and more needed to be done to make workers feel safe from bullying and harassment.
The renowned children's hospital, which has been accused of covering up mistakes that led to the death of toddler Jasmine Hughes, has accepted it has a safety and cultural problem. It has been ranked among the worst trusts in the country for bullying and harassment three years in a row by its own staff.
The trust is also below average on quality of care, according to the NHS staff survey that consulted more than 2,000 staff at Great Ormond Street.
In an email to staff in February 2019, chief executive Matthew Shaw said: "The results overall are disappointing. It's clear that there is a lot more we need to do to make people feel happy and safe at work.
"It's really worrying that so many staff have faced harassment, bullying or abuse at work. We have got used to some bad behaviours and this has to be tackled head on. So if anyone has specific personal experiences of bullying, harassment or abuse, please speak to your line manager so it can be looked in to. If it doesn't get resolved you can raise it with me directly.
"I have heard your message loud and clear, and we will be making a massive effort to create a safe environment free from bullying and harassment."
Despite these promises, the trust's performance has still not improved, with the latest staff survey results also showing the trust is still below average on morale.
In another email to staff in February this year, Mr Shaw said the trust had improved in some areas but added: "When we look at ourselves compared to similar acute specialist NHS trusts, we're not where we want to be.
"This is especially around a safety culture, bullying and harassment, and health and wellbeing. I hope this is partly down to people feeling more able to raise their concerns."
He said the trust would be looking to increase engagement with staff and its people strategy would identify areas to focus on for improvement.
The culture at Great Ormond Street is in the spotlight because of the alleged cover-up over the case of Jasmine Hughes, who died at the trust in 2011. On Thursday, The Independent revealed shocking new evidence that showed the hospital's mismanagement of Jasmine's care had led to her death, according to experts.
The trust is also defending an employment tribunal claim in court this week. The case was brought by a former member of staff who has claimed she was bullied and sworn at by colleagues.
Catherine Maughan, from Middlesbrough, said staff at the hospital told her not to drink after work because it would offend Muslims, kicked her in a lift, and subjected her to racial slurs and threatening behaviour. The trust has denied the claims and the case is due to finish hearing evidence on Friday.
In the latest NHS staff survey results, Great Ormond Street Hospital scored the worst result in the country for whether workers felt the trust acted fairly in relation to career progression and promotion. Almost a quarter of staff disagreed that it did.
Just over 10 per cent of staff at the trust said they had personally experienced discrimination at work from their manager or colleagues in the last 12 months. More than 43 per cent of staff said they had been unwell due to stress. A total of 30 per cent said they were looking to leave in the next 12 months.
Twenty four per cent said they had experienced bullying from colleagues in the past 12 months, a sharp rise since 2016.
More than a quarter of staff did not agree they felt safe raising concerns about care with almost 40 per cent not confident the trust would address the concerns.
Great Ormond Street said it had improved in seven out of 11 themes in the latest staff survey.
It said it was leading a number of projects to boost staff engagement including pulse surveys with staff.
It has also created two new associate medical directors with one for safety and one for leadership and improvement.
A spokesperson added: "It is really important to us that we openly communicate to our staff. Emails are one of the ways we engage with our staff and we use them not only to let them know when things have gone well but also when things have not.
"Our staff work really hard to provide the best treatment and care for their patients who have some of the most complex health needs but we know that caring for such sick children can also have an effect on culture, how people communicate and how we work.
"Cultural change doesn't happen overnight, but we are already making good progress in many areas."
Register for free to continue reading
Registration is a free and easy way to support our truly independent journalism
By registering, you will also enjoy limited access to Premium articles, exclusive newsletters, commenting, and virtual events with our leading journalists
Already have an account? sign in
Join our new commenting forum
Join thought-provoking conversations, follow other Independent readers and see their replies