Hospitals failing to heed warnings over patient deaths, reveals new study
Coroners' reports 'meant to prevent future deaths, but people are clearly not learning from them', expert says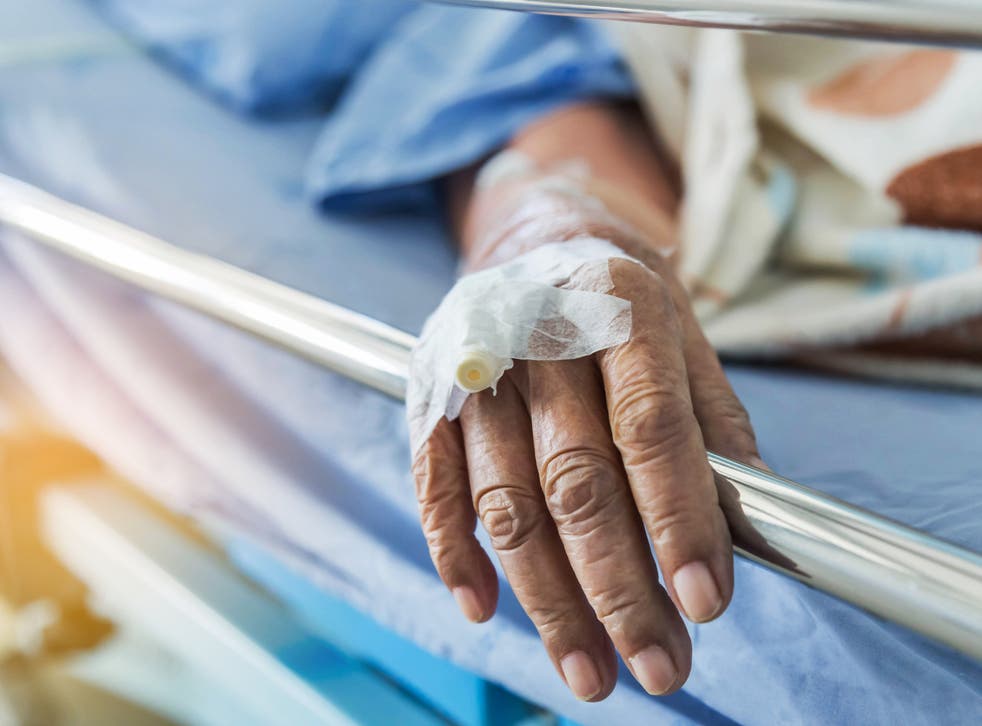 Thousands of similar errors contributing to patient deaths are being repeated by hospitals despite warnings from coroners, according to new research.
An analysis of four years of official reports by coroners, issued after the conclusion of inquests into patient deaths, has revealed the impact of the NHS struggling with a lack of resources and staff. Coroners found similar mistakes across hundreds of inquests.
Professor Alison Leary, chair of healthcare and workforce modelling at London South Bank University, and who led the study, told The Independent: "We are missing opportunities to prevent deaths. What we are seeing is the hard edge of underinvestment in the workforce and the under resourcing of the service.
"Each of these coroner's reports are someone's sorrow. From talking to families, they assume when one of these reports is issued, they are acted on and the system learns from it. But the system doesn't seem to be learning and people pay for this with their life."
Out of 710 reports made by coroners in England and Wales between 2016 and 2019, there were 3,469 concerns raised about the care of patients in hospitals, the community, and care homes.
According to the study, missed, delayed or unplanned care accounted for the most concerns with almost 1,200 problems recorded by coroners in their formal reports.
The second most common theme was a lack of knowledge or skills in staff looking after patients, with 831 concerns. Poor communication and culture was cited in 580 instances while system issues and a lack of resources also saw hundreds of concerns raised by coroners.
Under the Coroners and Justice Act, coroners can formally issue what are known as prevention of future deaths reports. They can be sent to hospitals, regulators, GPs and government departments who are required to respond.
But the reports are not analysed at a system level and Prof Leary's team found more than 30 cases where coroners complained over having to issue multiple reports with the same concerns to the same organisations.
In one case a coroner sent their analysis to an ambulance trust regarding delays in handing over patients at a hospital in January 2014, September 2014, November 2015, December 2015, August 2016, January and March 2017.
One NHS trust was sent nine reports over the four-year period, dating back to deaths in 2015. It was not until 2020 that a review of these deaths was finally launched.
Often the responses to reports, when they were published, were standard replies and in one case Prof Leary found the letters were the same, just with dates changed.
The study, published in the Journal of Patient Safety and Risk Management, warned that a common problem found by coroners was a lack of staff or not enough staff with the right skills.
The paper warned: "Uncoordinated, delayed or unplanned care, deficits in knowledge and lack of resources were some of the prominent recurring themes.
"Often vigilance, rescue and the management of care would be done by registered nurses however division of labour models of working (i.e. task-based care) have become more common in recent years with the rise of workplace rituals such as 'intentional rounding', which is a different model from other safety-critical work, which rely more on professional judgment and deference to expertise."
UK news in pictures

Show all 50
As an example, the research said the failure to detect patients who were deteriorating was cited in 24 reports where a national tool used to spot patients getting sicker was either used inappropriately, not at all or staff did not have the knowledge to interpret the results or act on the findings.
Prof Leary said her findings showed the impact of policies that had diluted the frontline expertise in the NHS. She warned a more systematic analysis of coroners' findings would allow the NHS to spot wider system issues.
She said: "It's not just individual trusts that are not learning to prevent future deaths, the deaths are still happening for the same reasons across the entire system.
"These reports are meant to prevent future deaths, but people are clearly not learning from them because the same things are happening over the four years. One of the themes of missed, delayed or uncoordinated care occurs over 1,000 times in these reports. There is no real excuse for that.
"There is merit in analysing this at a national level because the patterns may not be picked up the trust level. This data is too important for it not to be looked at in a systematic way."
Join our new commenting forum
Join thought-provoking conversations, follow other Independent readers and see their replies