Government orders urgent review into safety of mental health patients in England
'Rapid' review comes after Independent investigation revealed systemic failures on wards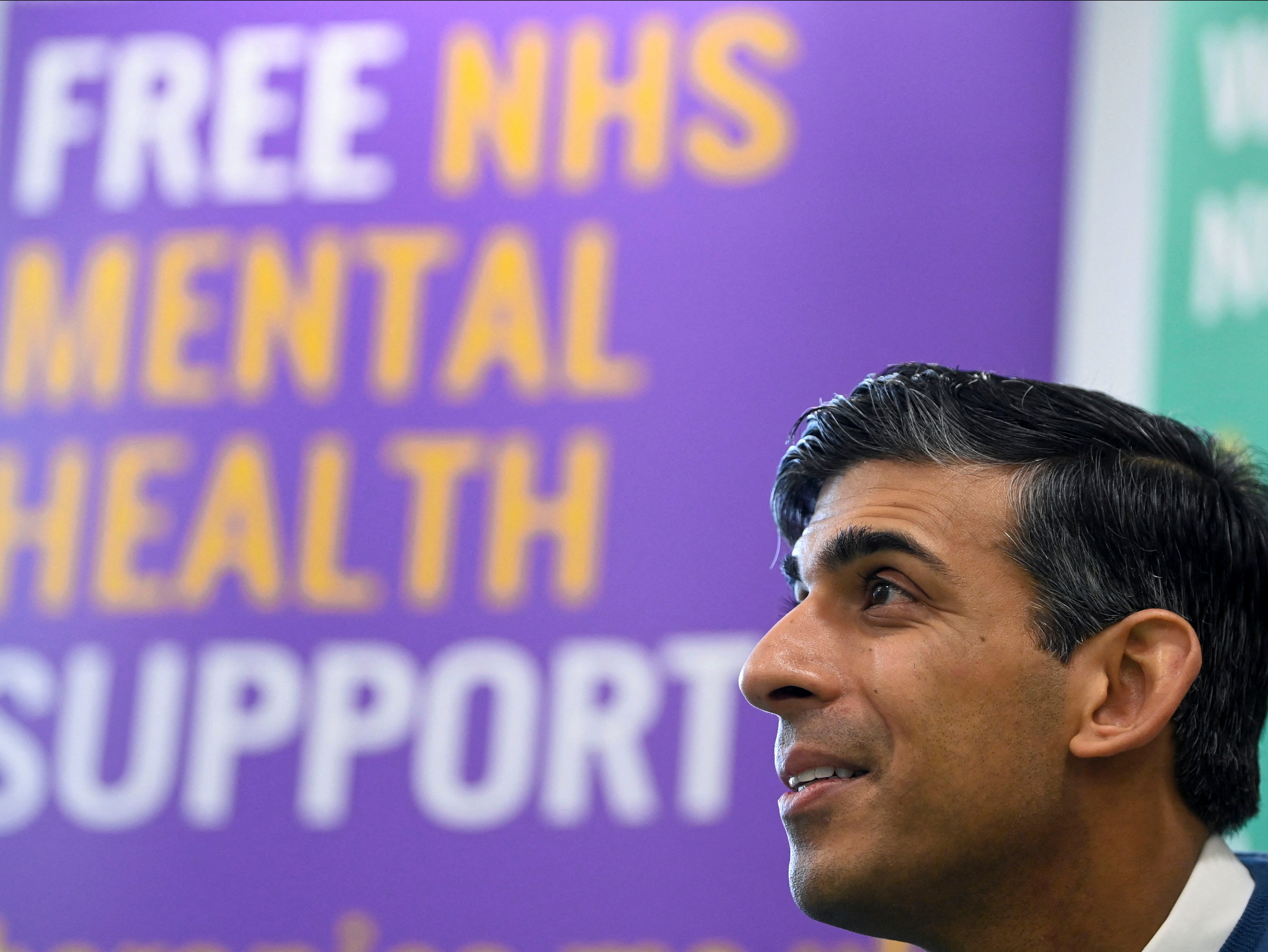 The government has ordered an urgent investigation into the safety of patients in mental health wards in England, after repeated warnings of a crisis in the system.
Mental health minister Maria Caulfield announced the "rapid review" on Monday, calling it "an essential first step in improving safety in mental health inpatient settings".
The probe will focus on how the information provided by patients and families can be used "more effectively to identify patient safety risks and failures in care", Ms Caulfield said in a written statement to parliament.
The review will be chaired by Dr Geraldine Strathdee, who is already leading an inquiry into deaths spanning two decades in mental health wards in Essex. That inquiry's work will continue alongside – and be complemented by – the rapid review, Ms Caulfield said.
An investigation by The Independent last month revealed a systemic and fatal failure to provide basic physical care on NHS mental health wards – despite more than 50 warnings from coroners over the past decade, involving 26 NHS trusts and private healthcare providers.
Those cases included deaths caused by malnutrition, lack of exercise, and starvation in patients detained in mental health facilities, while a new report warned that a fifth of patients in such units is not receiving basic physical healthcare checks upon admission.
Our investigation prompted Labour's shadow mental health minister to call for a rapid review of mental health inpatient services, urging the government "to get a grip of the ongoing crisis" on wards and warning of "inhumane" conditions.
Just weeks earlier, Rob Behrens, the health service ombudsman for England told The Independent that urgent action was needed over repeated "tragedies" in NHS mental health services – warning that the crisis in care meant vulnerable patients' human rights were being violated.
The review also comes after The Independent and Sky News exposed how "systemic abuse" went unchecked at children's mental health hospitals run by The Huntercombe Group, which has been handed nearly £190m by the NHS since 2015 despite hundreds of whistleblowing and safeguarding reports.
More than 50 people have now come forward, with nine patients at the Maidenhead hospital, now called Taplow Manor, lodging legal claims over incidents dating as far back as 2003.
Some allege they were ignored while abuse continued after trying to raise the alarm with the NHS and Quality Care Commission, and our health correspondent has seen emails from parents between 2018 and 2022 raising concerns about the hospital, to which families say they received no response.
A&E delays killing up to 500 people a week, top health expert warns
The CQC said last month that it would carry out a review of the group's leadership and organisation operations in March, in response to the allegations of poor care.
Thames Valley Police are now investigating allegations of rape of a child involving two staff members at the former Taplow Manor, and are also probing an incident involving the death of a child at the Maidenhead hospital in February.
Mental health charity Mind welcomed the launch of the review on Monday as "a positive step" and urged that the voices of those with lived experience of failings on wards are "central" to the review.
"This review needs to gather information on the much deeper-set systemic failings in mental health care, and establish what works in successful mental health settings that provide therapeutic and safe care," said Mind's chief executive Sarah Hughes.
"But alone, this review will not be enough to fix the crisis in our mental health inpatient services. Once this review is concluded we will need to see the political leadership and willingness to invest in mental health to address the gaping holes in mental health care in England and Wales."
Rishi Sunak's government also announced on Monday that a previously earmarked £150m would be used to procure up to 100 specialist mental health ambulances and fund 150 "new facilities to support mental health urgent and emergency care services".
Speaking during a visit to Berrywood Hospital in Northampton on Monday, Mr Sunak told ITV News: "There will be more mental health ambulances, there will be more investment in crisis centres and communities, there will be more mental health professionals engaged with 111."
The plans mean that patients can be treated "closer to home in settings that are better for them and alleviate some of the pressure that we're all seeing in A&E departments", the prime minister said.
Join our commenting forum
Join thought-provoking conversations, follow other Independent readers and see their replies