Government raided £1bn from NHS maintenance budget to keep service going
The swoop on the fund means money for new equipment, cybersecurity and modern facilities shrank by 8 per cent last year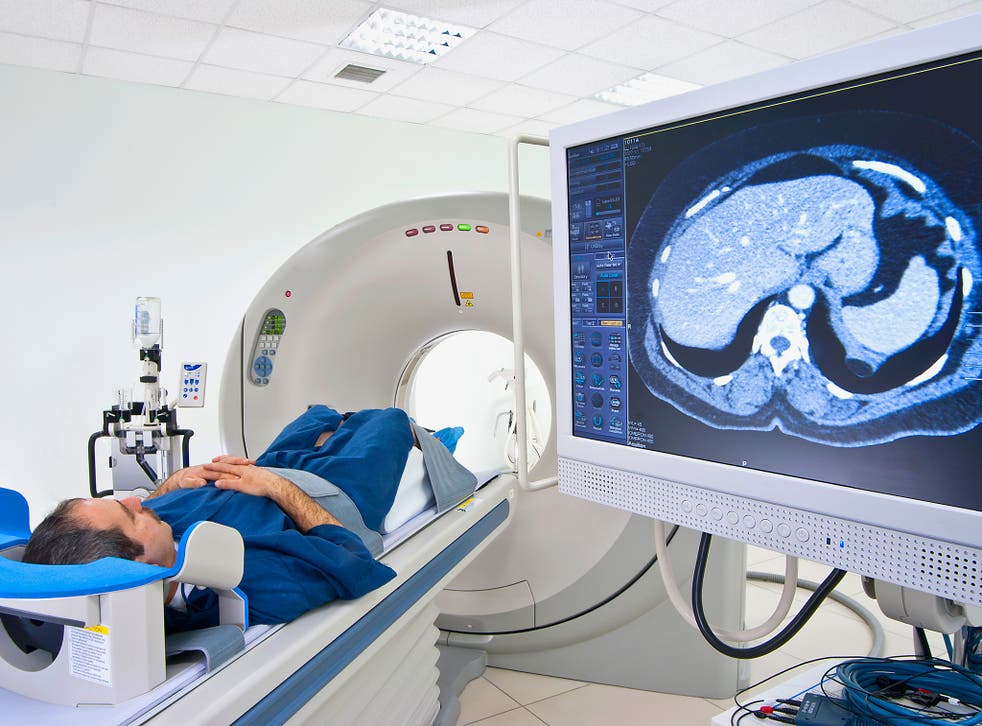 The Government raided £1bn from NHS funds to keep services running this year, Treasury papers reveal. The money had been earmarked for maintenance and repairs of ageing NHS buildings and equipment,
NHS funds for essential modernisation shrank by 8 per cent in 2017-18, despite the Treasury pledging £500m for equipment like state-of-the-art scanners and IT upgrades.
The raids were permitted even though official figures show hospitals need to spend £1bn just for "high risk" repairs, which if left unaddressed could lead to "catastrophic" equipment failures or major disruption of care.
This is the fourth consecutive year that the Treasury has allowed the Department of Health and Social Care to take funds from capital budgets – meant for long-term spending – to keep up with day-to-day costs.
UK news in pictures

Show all 50
Labour said the Government is simply "storing up problems for the future" and accused it of "accounting trickery".
Shadow Health Secretary Jonathan Ashworth, said: "The news that £1bn of health capital funding is being used to plug gaps in the revenue budget shows just how short sighted this Government is in its approach to the NHS.
"Years of underinvestment have left buildings crumbling and equipment out of date and today's announcement just stores up more problems for the future."
This £1bn transfer wipes out the extra £506m of capital investment given by Chancellor Philip Hammond in the Budget 2017, and means available funds will actually fall by £486m.
It also leaves a "black hole" in the Chancellor's announcement of £3.5bn more capital spending over the next parliament, Labour said.
Nearly £4bn has been "redeployed" from NHS capital spending in the last four years, as ministers are forced to shore up services that have been left stretched to breaking point by years of underfunding.
The costs of this short-term thinking have been laid bare this winter, with hospitals more full than ever, tens of thousands of ambulances queueing outside hospitals and A&E waiting time targets unmet since 2015.
With the NHS working flat-out, equipment failures at one trust can have significant knock-on impact on other organisations.
Theresa May says 55,000 missed operations are part of the NHS plan
In the last week of January, NHS England reported A&E departments across England had diverted a record number of ambulances to other hospitals.
Adding that a major chunk of this was down to Darlington and County Durham NHS Foundation Trust where "a CT scanner broke down, sending patients to three other hospitals".
In September last year one of the biggest hospitals in London, St Mary's, experienced a succession of disasters with its crumbling buildings, including the collapse of part of the first floor and ceiling in one 147-year-old ward.
This resulted in 31 beds being unavailable until December.
The most recent data from Estates Return Information Collections (Eric), published for all NHS trusts, shows a £947.1m bill for urgent repairs in 2016-17 – a rise of 22 per cent on the previous year.
Eric data also shows there were more than 17,000 incidents reported because of faulty facilities, 2,300 cases affecting clinical care and nearly 3,000 cases where faulty heating required a risk assessment.
There have also been major delays in allocating funding for upgrades of GP buildings which underpin plans to move more care into the community.
Medical experts said ministers were promising a modern health service but only offering sticking plasters.
Chair of the British Medical Association, Dr Chaand Nagpaul, said: "There is a clear, urgent need for upfront capital funding to help the NHS deal with a worrying repairs backlog and ensure our surgeries, health centres and hospitals are fit for the future.
"The NHS has an impoverished infrastructure with many services unable to meet demands, and this is adversely impacting on patient care. Fundamentally our health service desperately needs greater funding, rather than the woeful reality of continuing cuts, as well as a long-term sustainable plan.
"Patients deserve more than sticking plaster measures to help the worsening financial situation."
While Phillippa Hentsch, the head of analysis at NHS Providers, which represents NHS trusts, said trusts needed ring-fenced funding if they're to meet the future needs of patients.
"It is unsustainable for the NHS to continue to use funding set aside to invest in buildings and equipment to relieve day-to-day financial pressures," she told The Independent.
"Adequate capital funding is vital to ensure that we maintain and invest in our NHS buildings and equipment, to provide high quality, safe patient services."
A Parliamentary briefing report on the budget changes notes that the Treasury prohibits moving funding from capital to revenue budgets but has made an "exception" for the DHSC for the last four years.
The Department of Health and Social Care (DHSC) said that the supplementary budget process gave departments the chance to refine their budgets and that minor changes were not unusual.
Including additional money given in the Autumn Budget, the entire planned spend on the NHS in 2017/18 was £127.4bn, so the £1bn represents a little under one per cent of the total funding for the health service.
A DHSC spokesperosn said: "We are fully committed to supporting the NHS to modernise and transform patient care for the future – which is why on top of the extra £2.8billion of revenue funding in the recent Budget, the NHS also got an extra £3.5 billion of capital funding which will support local modernisation projects."
Register for free to continue reading
Registration is a free and easy way to support our truly independent journalism
By registering, you will also enjoy limited access to Premium articles, exclusive newsletters, commenting, and virtual events with our leading journalists
Already have an account? sign in
Register for free to continue reading
Registration is a free and easy way to support our truly independent journalism
By registering, you will also enjoy limited access to Premium articles, exclusive newsletters, commenting, and virtual events with our leading journalists
Already have an account? sign in
Join our new commenting forum
Join thought-provoking conversations, follow other Independent readers and see their replies