Hospitals using out-of-date sepsis triage tools put A&E patients at risk
Sepsis kills thousands of people every year and older triage tools could delay their treatment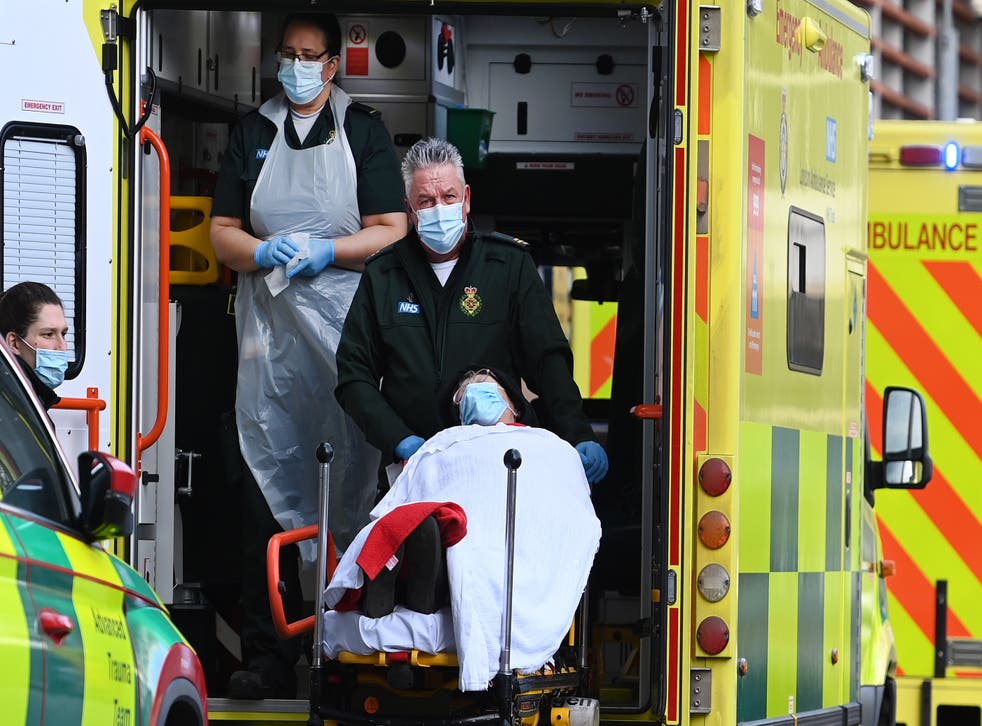 Some hospitals are using an out of date triaging tool for emergency patients suffering from sepsis that could leave them at risk of harm.
A warning has been issued to NHS trusts to make sure their triage tools are up to date with the latest advice after several reported incidents in accident and emergency departments.
The Royal College of Emergency Medicine flagged the risk to NHS England in a letter seen by The Independent warning patients could come to harm if action wasn't taken.
NHS England and NHS Digital has issued an alert to hospital chief executives warning of a potential safety risk.
The problem involves an older version of the Manchester Triage Tool, which was developed in the 1990s by nurses and doctors from Manchester A&E departments and has now been adopted all over the world.
Read more:
The idea behind the tool is to ensure consistent standards in emergency triage and care and there are now multiple versions to help hospitals look after emergency patients.
Sepsis can be a life-threatening condition where the body's immune system attacks the organs and if untreated it can lead to multi-organ failure and death.
There could be as many as 48,000 sepsis deaths each year, with up to 10,000 thought to be avoidable.
A major effort to improve care for sepsis patients across the NHS includes improving the speed with which sepsis is recognised and patients are given IV antibiotics and fluids. The older triage tools could mean a delay for some patients.
The problem of outdated triage systems is not new. In 2013 the Manchester Triage Group warned hospitals to upgrade their systems and said it no longer supported earlier editions adding: "A number of changes since 1996 are matters of clinical safety and that patients being triaged using many of the 1996 and 2006 algorithms will be at risk of mis-triage and may therefore have worse clinical outcomes."
The Royal College of Emergency Medicine told The Independent one of its senior clinicians had been made aware of "several reported incidents" where hospitals had used older versions of the tool that could lead to delays for sepsis patients.
It did not have details of the incidents but felt the matter was a risk to safety and has warned A&E's to make sure they are up to date.
It told members: "The latest version of the system has updated treatment priorities especially in relation to the treatment of adult and paediatric sepsis. It is therefore crucial that if your organisation uses the Manchester Triage System clinical risk management triage tool, please ensure that the most recent version is being used and where this is not the case, specific local mitigation for the risks is in place."
It added that hospitals should ensure the latest versions of any clinical systems were being used to safeguard patient care.
Register for free to continue reading
Registration is a free and easy way to support our truly independent journalism
By registering, you will also enjoy limited access to Premium articles, exclusive newsletters, commenting, and virtual events with our leading journalists
Already have an account? sign in
Register for free to continue reading
Registration is a free and easy way to support our truly independent journalism
By registering, you will also enjoy limited access to Premium articles, exclusive newsletters, commenting, and virtual events with our leading journalists
Already have an account? sign in
Join our new commenting forum
Join thought-provoking conversations, follow other Independent readers and see their replies