Virgin's £100m children's health services contract signals 'galloping privatisation' of NHS, warn MPs
Win follows undisclosed settlement made to Virgin Care by NHS groups in Surrey after being sued for procurement failings that meant Virgin Care missed out on providing children's services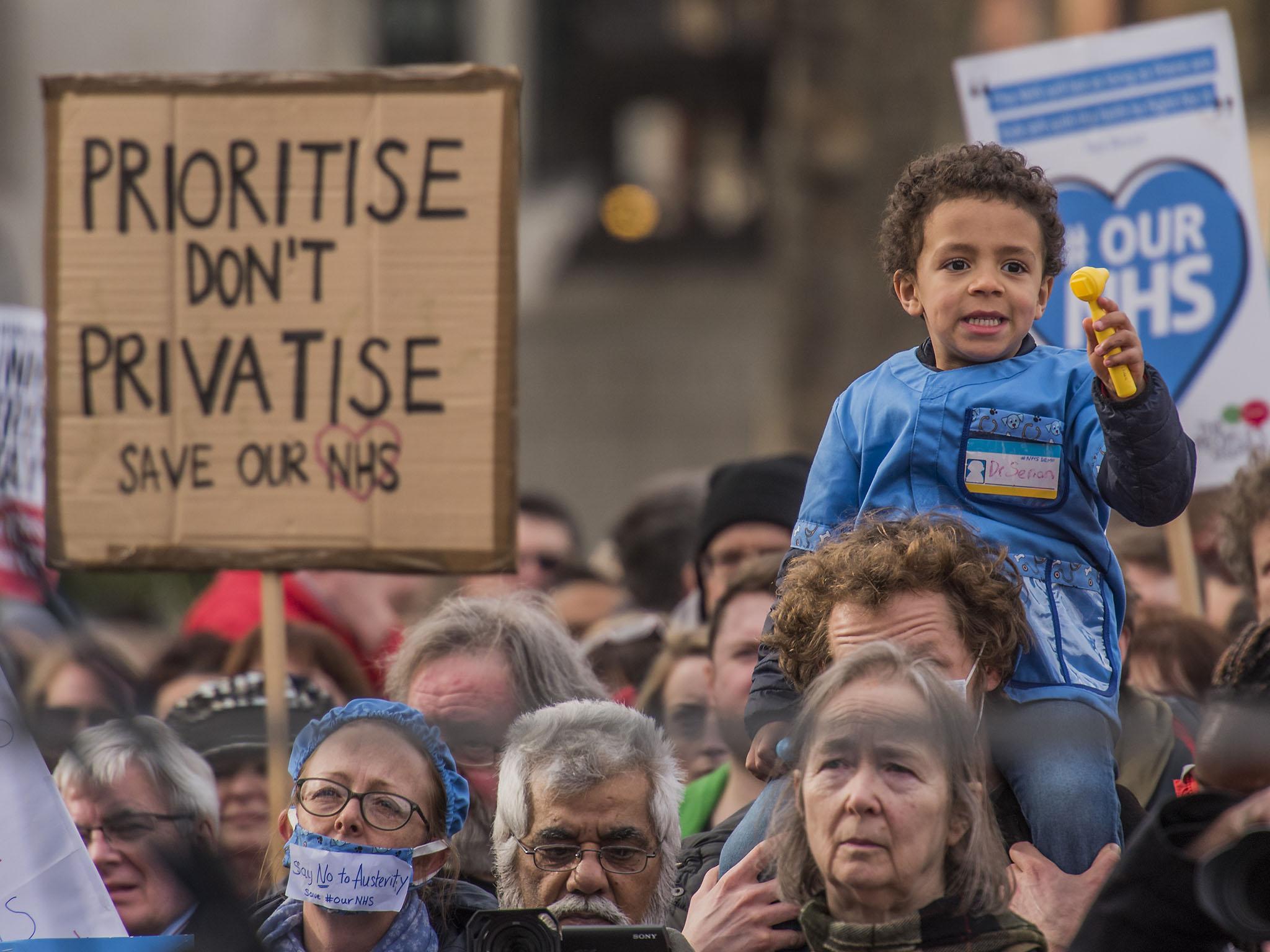 Campaigners have criticised the "galloping privatisation" of health services after Virgin Care was awarded a £108m contract for providing children's health services in Lancashire.
The decision comes after the NHS made an undisclosed settlement to Virgin Care when it sued a group of NHS bodies in Surrey following its failure to clinch a county-wide children's services contract worth £85m.
The service is currently delivered by the local Lancashire Care NHS Foundation Trust, whose contract runs until the end of March, but the final deal is in a "stand still" period while the trust decides whether to appeal.
Lancashire County Council said it was unable to confirm the bidders during this period but insisted that it had followed a standard and transparent process, which was open to all, when awarding the contract.
But councillors' decision tipped narrowly in favour of Virgin Care.
It adds that councillors and MPs from the county will be in Westminster today to discuss the deal.
The Lancashire 0-19 Healthy Child programme is worth £21m a year over five years and covers services like health visiting for pre-school children as well as school nursing services.
The legal challenge launched by Virgin Care against six Surrey Clinical Commissioning Groups (CCGs), Surrey County Council and NHS England ended in a settlement last month.
Virgin Care, which is part of Richard Branson's business empire, said there were "serious flaws" in the way the contract was awarded.
The final sum was not disclosed though one CCG reported it had liabilities of £328,000.
Virgin Care has been a winner of several major contracts for community health and care services in recent years, including a £700m community health and care services contract in Bath and North Somerset.
Awarded last year this deal is one of the single biggest contracts outsourced to the private sector and spans 200 services including diabetes care, nursing and learning difficulties.
Local authorities and CCGs who buy NHS and public health services have been obliged to run all contracts above a certain value through a competitive procurement process open to NHS and private providers, since 2013.
This is a result of "damaging and distracting" reforms in the Health and Social Care Act (2012) brought in by the Coalition government, which saw competition as a tool to drive down prices and improve value for the tax payer.
But the costs of putting together a bid, and defending any subsequent challenges, can be prohibitive for smaller NHS organisations.
Lancashire West MP Rosie Cooper told The Independent the decision would work against efforts in the wider NHS to join up council-run care and public health services with the wider NHS.
"It'll lead to more fragmentation, it'll be very difficult to provide joined-up services across Lancashire," Ms Cooper said.
Health news in pictures
Show all 40
"It's very clear, the Tories want to privatise the health service and in Lancashire it's not creeping privatisation, it's galloping privatisation."
Councillor Azhar Ali said he was going to London today to raise the issue with MPs.
"This is a massive contract and it has major ramifications for healthcare in Lancashire.
"It is a terrible blow and could have an impact on the viability of the Lancashire Care Trust," he told the Lancashire Evening Post.
A spokesperson for Virgin Care said: "We are currently involved in a procurement process, and it would be inappropriate for us to comment further at this time."
Lancashire County Council and Lancashire Care have been contacted for comment
Join our commenting forum
Join thought-provoking conversations, follow other Independent readers and see their replies