Gay youngsters being forced from the family home in 'dramatically increasing' numbers, charities warn
Despite LGBT equality laws and gay marriage, growing numbers of young people are being forced into homelessness by homophobic parents, the Albert Kennedy Trust and Stonewall Housing have warned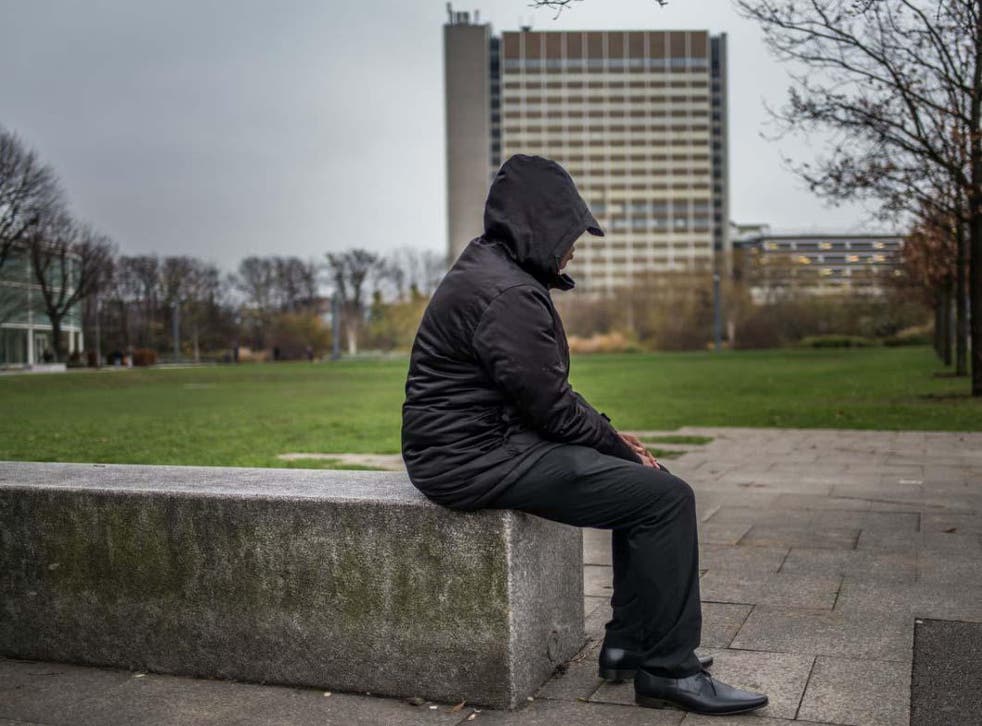 Growing numbers of young gay people are being forced from their homes because their parents refuse to accept their sexuality, two leading LGBT charities have warned.
Despite the apparent progress suggested by equality legislation and gay marriage, the Albert Kennedy Trust and Stonewall Housing have reported a "dramatic increase" in young LGBT people being forced into homelessness by parental hostility.
Some young LGBT (lesbian, gay, bisexual and transgender) people are being "beaten out of their homes" by physically violent parents; others report being sent abroad in an attempt to "cure" them of their homosexuality.
Some young LGBT people forced into homelessness by violent parents have told the Albert Kennedy Trust of having to sell themselves for sex to survive. Others are being driven into homelessness, not by the hostility of their parents, but by aggression from the wider community.
LGBT youth homelessness charity the Albert Kennedy Trust said it had seen a 20 per cent increase in the numbers of young LGBT people seeking its help with homelessness, from 622 in 2012-13, to 750 in 2015-16.
The charity estimates that 4,800 young LGBT people – a figure it says equates to up to 24 per cent of the youth homeless population – are now homeless or living in hostile environments.
"Homeless LGBT young people," the trust concluded, "are one of the most disenfranchised and marginalised groups within the UK."
The trust's chief executive Tim Sigsworth told The Independent: "LGBT people in this country have seen the benefit of many positive changes to legislation in recent years, and to some it might appear that the big battles have been won. They haven't been.
"At The Albert Kennedy Trust we are seeing increasing numbers of young LGBT people who are homeless or living in hostile conditions.
"In most cases young people have been driven out of their family homes because of parental rejection, abuse from within the family, and aggression or violence. We're seeing a particular increase in the numbers of young people identifying as trans."
The trust's findings were echoed by those of Stonewall Housing, which specialises in providing LGBT housing advice and support.
It receives more than 1,800 calls a year from people of all ages seeking help, and in the past year has noticed a 30 per cent increase in calls from 16 to 25-year-olds.
Michael Nastari, Stonewall Housing's advice team manager, said: "We have seen a dramatic increase in young people coming to us for help. The majority of people contacting us feel their sexual orientation or gender identity is the reason.
"It can be that they are victims of antisocial behaviour where they live. It can be violence against them at home. Young people being excluded by their families is still a big issue."
"The LGBT community," he added, "has had recent wins, but we are now seeing a backlash against that from people who aren't happy with it.
"We can legislate, but actually changing attitudes takes a long time."
The causes of homelessness

Show all 7
Mr Nastari said austerity had further pushed homophobic parents into kicking dependent children out of the home.
"We have seen in difficult economic times that families that weren't that tolerant anyway, under increasing financial pressure, excluding more."
Fears of an increasingly intolerant undercurrent in UK society were echoed by ex-homeless LGBT people.
Charlotte Smith*, a 24-year-old helped by the charity Centrepoint, said she became homeless aged 16 after her mother changed the locks at the family home having discovered her daughter was a lesbian.
Charlotte, who has since reconciled with her parents and did not want her real name published, said: "There are a lot of horror stories. I have got about five close, close friends who have been kicked out of the house because of their sexuality. One or two were beaten out of the house.
"I know people where their family tried to send them to Africa to 'fix' them."
She added: "I might be out and proud, but I am not singing it or holding banners – because I know a lot of people only tolerate us because of the legislation.
"People will never call me anything to my face in the workplace, because they know they are governed by legislation. That doesn't change how they truly feel, though.
"They won't say anything in public, but they will at the dinner table, behind closed doors.
"A lot of people are still homophobic. And when it comes to their kids being gay, they don't take it well."
Research by the Albert Kennedy Trust found that although 83 per cent of homeless young LGBT people reported their situation having a negative impact on their physical or mental health, less than half had sought help.
Charlotte Smith said the plight of homeless young LGBT people reinforced the need for the Young and Homeless Helpline being campaigned for by charity Centrepoint and The Independent.
"The majority of my advice came from my friends," she admitted. "When it came to where to go, what to do … We didn't know any of the answers."
She was backed by Paul Noblet, Centrepoint's head of public affairs, who said: "With so many young people being forced to leave home because of their sexuality, it is vital they are able to find advice and information on where they can get support quickly. That is why the Centrepoint Helpline is so important."
*Charlotte Smith's name has been changed to protect her identity
Register for free to continue reading
Registration is a free and easy way to support our truly independent journalism
By registering, you will also enjoy limited access to Premium articles, exclusive newsletters, commenting, and virtual events with our leading journalists
Already have an account? sign in
Register for free to continue reading
Registration is a free and easy way to support our truly independent journalism
By registering, you will also enjoy limited access to Premium articles, exclusive newsletters, commenting, and virtual events with our leading journalists
Already have an account? sign in
Join our new commenting forum
Join thought-provoking conversations, follow other Independent readers and see their replies