Phil Collins: the cool 'elder statesman' of pop?
Mocked by Nineties Britpop stars and now enjoying a comeback, Phil Collins is still speaking out about homelessness – despite the flak he faced for it in the past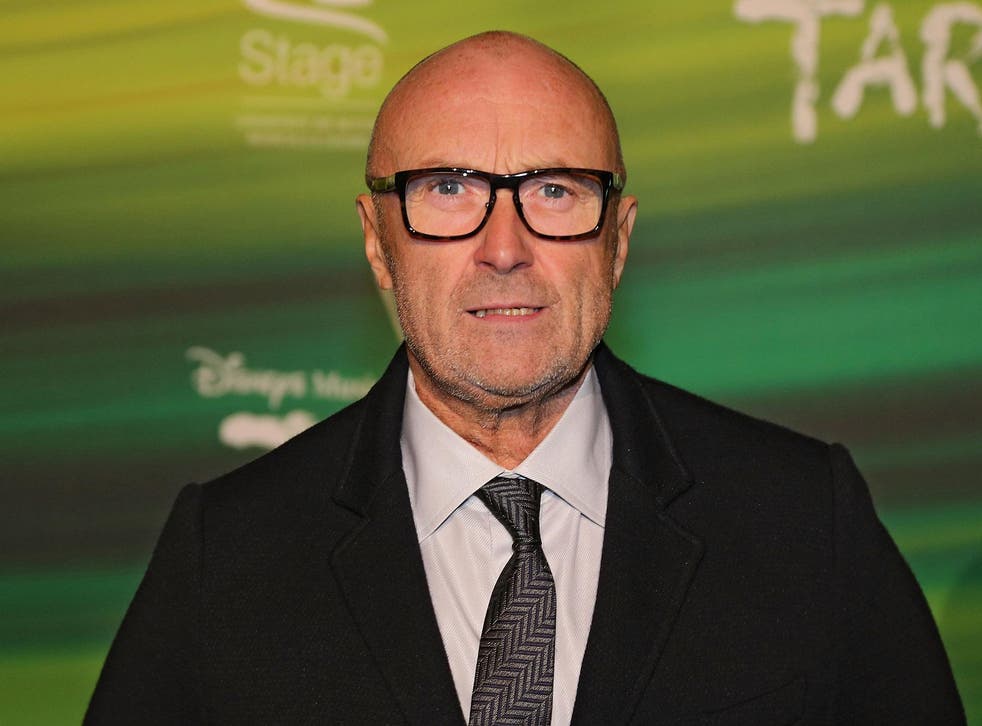 Nothing endures, and Phil Collins is cool again. If you had suggested this to someone in 1995, at the height of Britpop and Collins' dad-rock nadir, they would have spat out their Hooch. Yet in the past year Collins has been the subject of long, slightly apologetic newspaper profiles, published a memoir, Not Dead Yet, re-issued eight albums and announced he was coming out of retirement for a tour, including five sell-out nights at the Albert Hall. Even Kanye West is a fan.
"If you hang around long enough I guess it all comes around," he says on the phone from America, where he lives most of the year. "I don't think everyone's pleased, but a point comes where you become some kind of elder statesman. I think Elton [John] is like that. Critics probably wouldn't go out and buy the records but at the same time they appreciate your longevity. The tickets for the tour sold like hot cakes, which puts a bit more pressure on. But I'm enjoying it."
Nice as the revival is, Collins is not here to talk about his readmission into critical acceptability, but to support The Independent's Young and Homeless Appeal for Centrepoint. Collins has a long association with homlessness, thanks to the lyrics of his monster 1989 hit Another Day in Paradise. The relationship has not always been easy. He was accused of hypocrisy the moment the song was released, and exacerbated the problem before the 1997 general election when he hinted that he might leave the UK for tax reasons if Labour were elected.
"I'm proud of my association with the issue, but you know what some sceptical, cynical members of the UK press are like." From Billy Bragg to Alexi Sayle, left-wing big beasts queued up to have a crack, asking what a man who split his time between Miami and Switzerland could claim to know about homelessness. Clearly still slightly hurt by the response, Collins explains how the song came about.
"I was in Washington DC for an awards show. In a cab on the way to my hotel we drove past all these boxes by the side of the road. It was winter and the ground was covered in snow. It struck me that these people were living like this within a stone's throw of the Capitol building. We all whinge about these minuscule things, like cold coffee or underdone spaghetti, and I wanted to say that it was another day in paradise compared to these poor buggers. Maybe I didn't voice it eloquently enough, but it certainly wasn't taken in the way I meant it."
One other unexpected consequence of the song's fame, he says, is that homeless people began to recognise him and would approach him for money. "My guilt would of course sort them out," he says, "but you can't help everybody."
The causes of homelessness

Show all 7
Despite the opprobrium from some quarters, the song has endured as a kind of anthem for the cause, adopted by countless charities at different times. Performing the song live, Collins says he would have collection buckets passed around the audience, and match the sum raised from his own pocket. He was scheduled to perform it at the Centrepoint gala before Christmas, but was grounded by a medical emergency.
"I have Type 2 Diabetes, and without going into the gory detail I got an abscess on my foot that went septic," he says. "I was told to spend a week in the hyperbaric chamber." Luckily Conor Maynard was able to step in, and the evening was a success.
As he prepares to hit the stage once more, Collins is happy to lend his weight to the Young & Homeless appeal. "It's shameful that kids are leaving school, aged 16-25, and having to deal with this stuff. You associate the homeless with a certain age group, or someone that's failed along the way, but some of these people haven't got off the starting grid. Thank God there are people out there like Centrepoint who are caring and doing something about it. It's not something any one person can fix. All you can do is try to do your bit."
Register for free to continue reading
Registration is a free and easy way to support our truly independent journalism
By registering, you will also enjoy limited access to Premium articles, exclusive newsletters, commenting, and virtual events with our leading journalists
Already have an account? sign in
Register for free to continue reading
Registration is a free and easy way to support our truly independent journalism
By registering, you will also enjoy limited access to Premium articles, exclusive newsletters, commenting, and virtual events with our leading journalists
Already have an account? sign in
Join our new commenting forum
Join thought-provoking conversations, follow other Independent readers and see their replies