For refugees in Calais, police brutality is a daily occurrence
A new report released by four Calais-based organisations highlights the increasing police violence and refugee camp evictions in the French port city. Jack Dutton reports
Monday 17 December 2018 11:34 Comments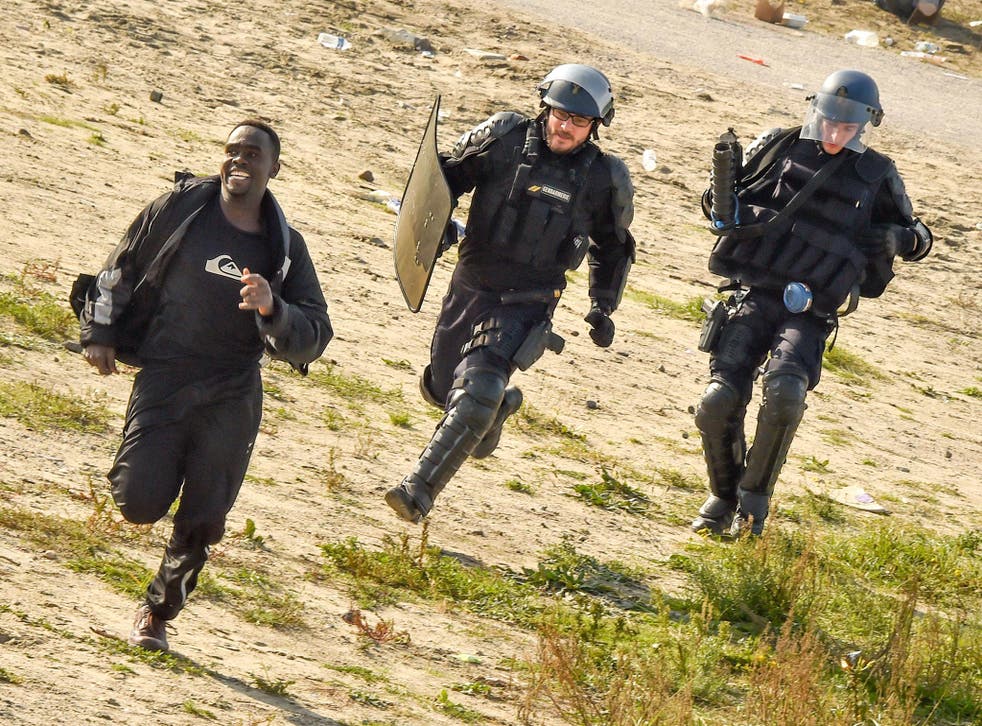 One cold evening in October last year, 15-year-old Iskinder* and two of his friends woke up to the sound of shouting and the hissing of spray cans. They were in a cold, unfamiliar place, thousands of miles from home, sleeping under a bridge by a main road. The police, who violently woke them, sprayed chemical agent on them and took away their sleeping bags. The boys were arrested, with no explanation given.
The chemical agent can cause allergic reactions and lesions if it gets on your skin. The three boys, all under 18 years of age, were handcuffed and struck on the top of their legs repeatedly with batons, their valuables smashing in their pockets.
In Calais, in the north of France, this is far from an isolated case. "Anybody you talk to here will have at least one account of being physically assaulted by the police," says Charlotte Head from the Human Right Observers, an organisation established in October 2017 to investigate police violence towards refugees in the area.
Join our new commenting forum
Join thought-provoking conversations, follow other Independent readers and see their replies