North Korea brands Donald Trump 'bereft of reason' over military threat
Rhetoric escalates amid mounting hostility between Pyongyang and Washington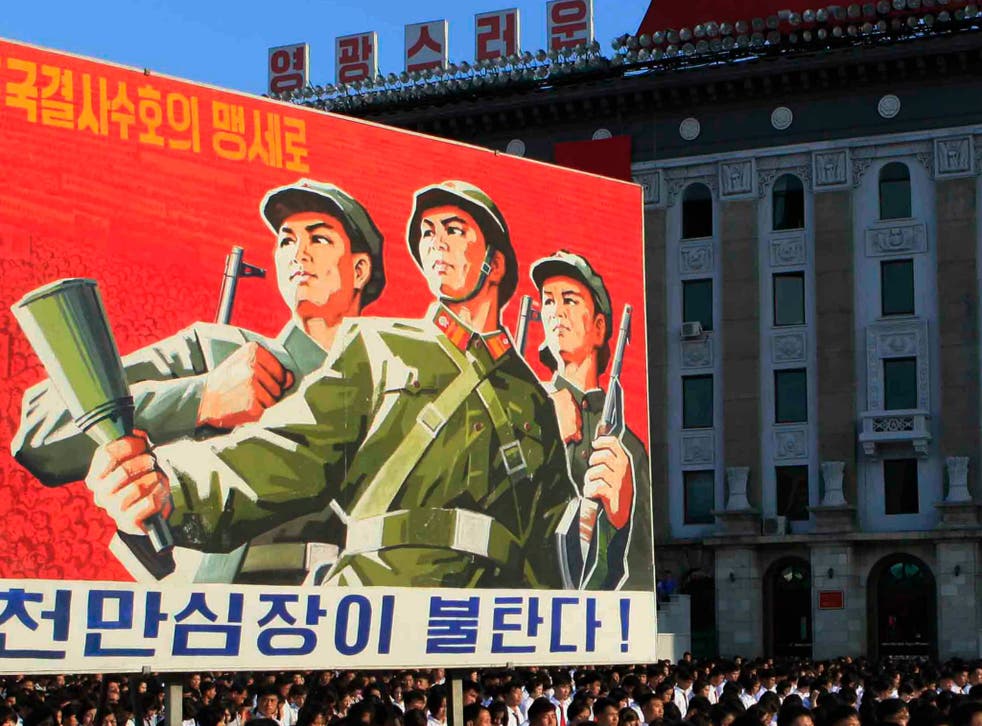 North Korea and Donald Trump continued their sabre rattling on Wednesday as North Korea's military called Mr Trump "bereft of reason."
The military statement, carried on Korea's state-run news agency KCNA, also warned that "only absolute force can work" on the US President, according to the Associated Press.
Tensions have escalated in recent days after Mr Trump warned North Korea would with "be met with fire and fury" if it continued to threaten the United States. It was the most provocative statement yet in a steady stream of criticisms and warnings Mr Trump has issued since taking office.
After issuing the warning, Mr Trump kept up the bellicose rhetoric, claiming falsely on Twitter that "my first order as President was to renovate and modernize our nuclear arsenal."
Reiterating previous threats, North Korea's statement also said the isolated nation would formulate plans for "historic enveloping fire at Guam," a small Pacific island and US territory that serves as an American military outpost.
A pair of American bombers left Guam's Andersen Air Force Base to fly a mission in collaboration with Korean and Japanese fighter jets earlier this week, according to the US Pacific Air Forces, which Lt. Col. Daniel Diehl said in a press release was a demonstration that "our air forces stand combat-ready to deliver airpower when called upon."
In pictures: North Korea military drill

Show all 8
Speaking to reporters en route to Guam, US Secretary of State Rex Tillerson said Mr Trump was "sending a strong message to North Korea in language that Kim Jong-un can understand" in response to North Korean rhetoric having "ratcheted up louder and louder and more threatening." He downplayed the risk of a military confrontation between the two nuclear-armed nations.
Rex Tillerson explains Donald Trump's North Korea comments
"I do not believe that there is any imminent threat," Mr Tillerson said, adding that the administration hoped "this pressure campaign, which the entire world now has joined us in…can begin to persuade the regime" to change its behaviour.
Join our new commenting forum
Join thought-provoking conversations, follow other Independent readers and see their replies