Amancio Ortega overtakes Bill Gates to become the richest person in the world
Self-made billionaire eats in the staff canteen and usually wears the same blazer and shift, which are not from his own clothes shop, Zara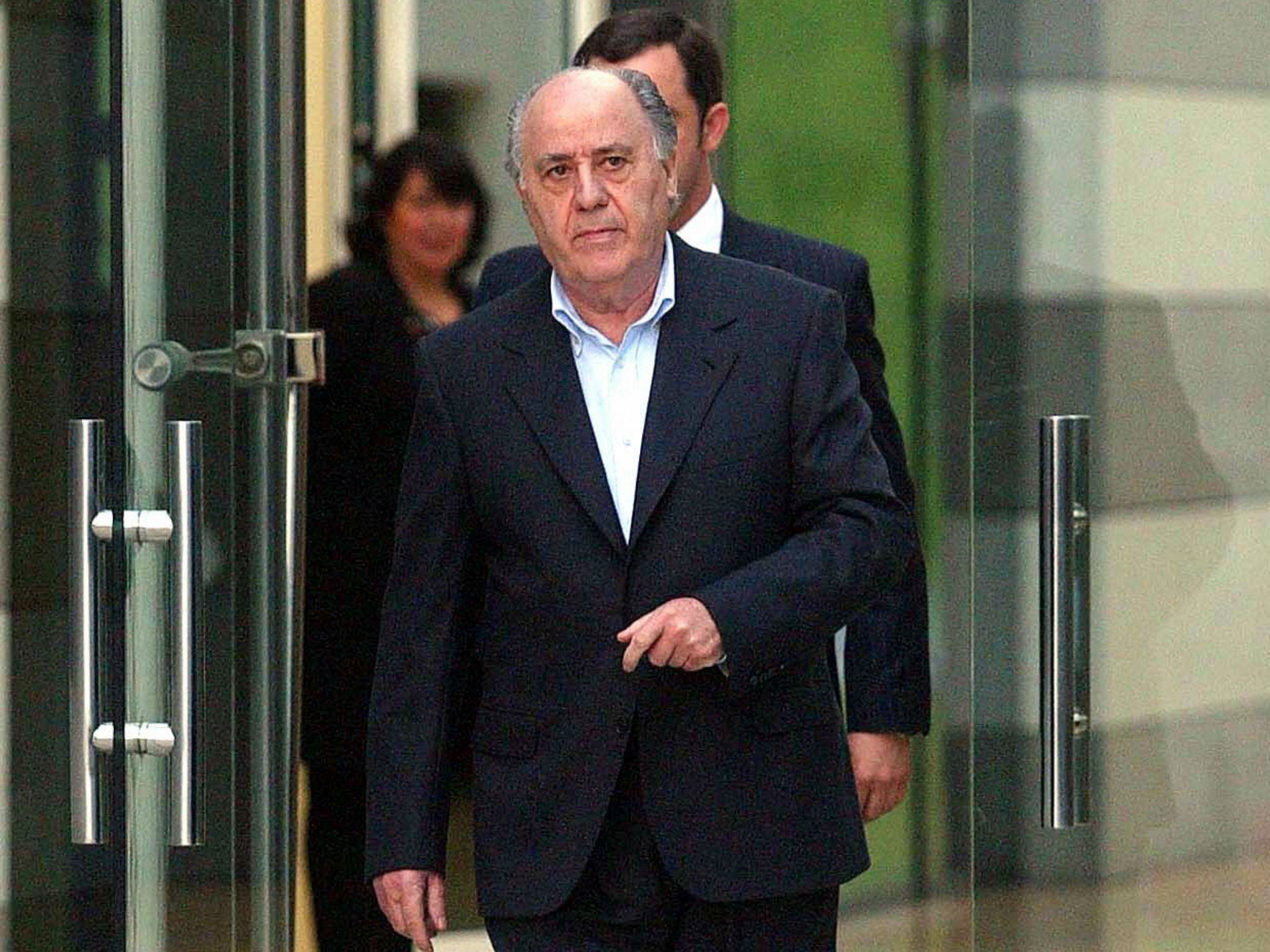 Bill Gates is no longer the richest person in the world, at least for now.
The Microsoft founder has been outstripped by Amancio Ortega, the famously frugal Spanish founder of clothing chain Zara, according to the Forbes real-time billionaires list.
Mr Ortega's net worth was said to have increased to $78 billion, overtaking Mr Gates' estimated net worth of $77.4bn.
The self-made billionaire, 80, was born the son of a railway worker in La Coruña and left school at 13 to work in a clothing shop.
He founded Zara from his living room with his ex-wife Rosalia Mera before launching the Inditex fashion group, of which he is chairman.
Forbes 2016 list of world's billionaires
Show all 10
While he may be the richest person in the world, he reportedly lives a modest lifestyle, eating lunch with his employees in the staff canteen, buying coffee from the same cafe he has visited for years and dressing in the same blazer/shirt combo – neither of which are said to be from Zara.
Mr Ortega is guarded about his private life and rarely grants interviews to the press.
His fluctuating net worth means he has overtaken Mr Gates, 60, on a number of occasions before, but only briefly.
Mr Gates is leading a pledge from some of the world's richest people to give away much of their fortunes, famously saying: "Money has no utility to me beyond a certain point."
The philanthropist had already donated $28 billion through his charitable foundation by 2013.
Mr Gates' three children will only inherit "a minuscule portion" of his wealth, reported to be in the region of $10 million each, in order to ensure they "find their own way" in life.
He joins a number of super-wealthy figures who have said their children will not inherit the majority of their fortunes, including Mark Zuckerberg, Sting, Nigella Lawson and Warren Buffet.
Join our commenting forum
Join thought-provoking conversations, follow other Independent readers and see their replies