Angelina Jolie 'open' to political career: Actress could be set to run for office following UN Ambassador role
The actress is already a UN Ambassador and was recently made an honorary dame by the Queen
Jenn Selby
Tuesday 04 November 2014 14:34 Comments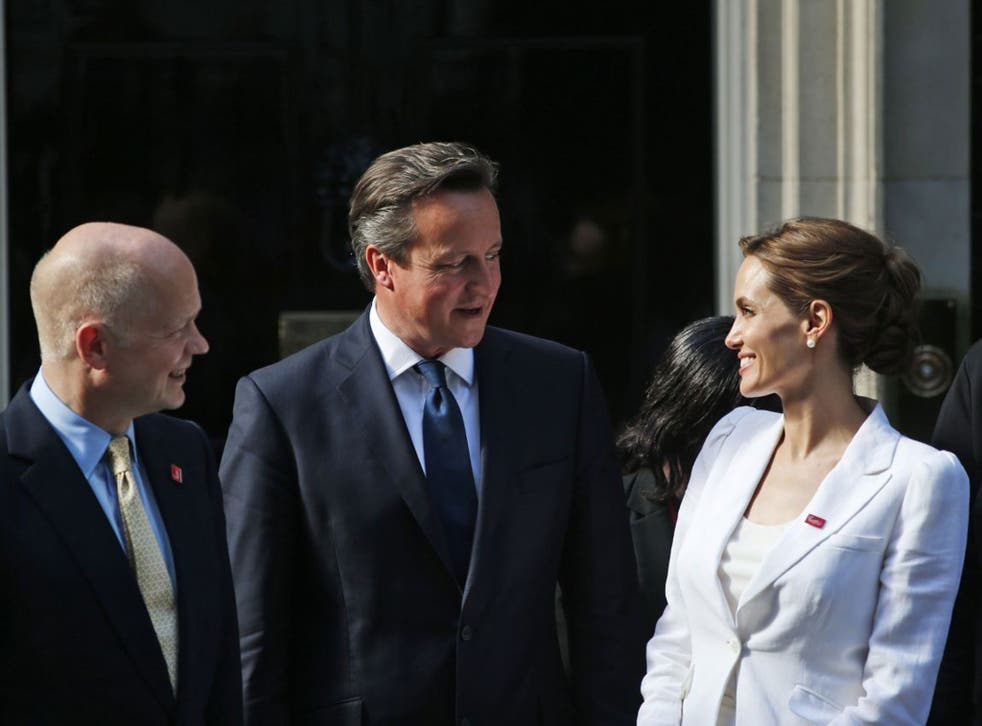 Angelina Jolie has left herself 'open' to a career in public service, despite recent assertions to the contrary.
The actress, who was recently made an honorary dame by the Queen for her work as a UN ambassador in campaigning against rape being used as a weapon in war zones, has frequently dismissed speculation that she could be set to step away from the silver screen and into the Senate in the near future.
"If I thought I'd be effective, I would," she told George Stephanopoulos during an interview with Good Morning America back in May.
"But I'm not sure if I would ever be taken seriously in that way and be able to be effective."
"Because if you really want to make an extreme change, then you have a responsibility.
"But I honestly don't know in what role I would be more useful ̶ I am conscious of what I do for a living, and that could make it less possible."
Asked directly whether she sees herself pursuing political avenues, she replied: "I am open."
Some might see this as a huge change in tact for the star. But she actually started her parallel career as a diplomat in 2001, after lobbying the UN to make her a Goodwill Ambassador.
She shot a moving MTV documentary about Kenya called entitled The Diary of Angelina Jolie and Dr Jeffrey Sachs in Africa to highlight the UN summit called to discuss the meeting of millennium development goals in 2005, and hit the headlines in 2007 for a piece she wrote for The Washington Post, calling for action to end the genocide in Darfur – a subject also close to actor George Clooney's heart.
Alongside this, she has publicly campaigned for projects in Afghanistan, Haiti and Cambodia, and most recently worked with former Foreign Secretary William Hague on a campaign to end sexual violence against women in war zones.
She was also honoured with the Jean Hersholt Humanitarian Award at the Governor's Ball in November 2013 – a renown accolade she earned for her work as the co-founder of the Prevent Sexual Violence Initiative and as a special envoy for the United Nations High Commissioner for Refugees.
Register for free to continue reading
Registration is a free and easy way to support our truly independent journalism
By registering, you will also enjoy limited access to Premium articles, exclusive newsletters, commenting, and virtual events with our leading journalists
Already have an account? sign in
Join our new commenting forum
Join thought-provoking conversations, follow other Independent readers and see their replies