Angelina Jolie visits Isis survivors in Iraq: 'Children whose parents were murdered and are now here unaccompanied'
'As a parent, I couldn't imagine a greater horror,' the actress said. 'They are overwhelmed by thoughts of what is happening to their children.'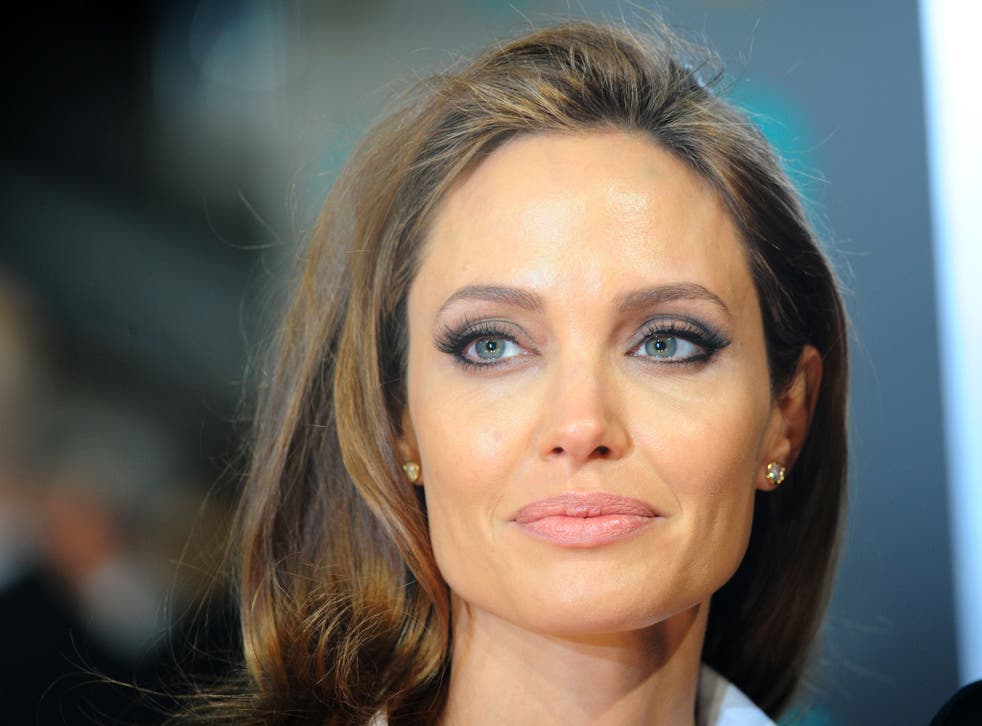 Angelina Jolie looked every inch the star as she departed from LAX Airport on Friday clad in dark shades and flanked by swarms of paparazzi.
But the trip she was embarking on was a world away from the affluent luxury of the Hollywood Hills.
Instead, she flew to Iraq, where she travelled to the Khanke refugee camp in the Kurdistan region, home to some 20,000 adult and child survivors of Isis attacks.
There, they live side-by-side in a tented city; the only water available to them drunk out of plastic containers donated by the International Committee of the Red Cross.
"Children whose parents were murdered and are now here unaccompanied - a 19 year old working and being the sole provider for his 7 siblings," the UN refugee agency's Special Envoy was quoted by the United Nations as saying.
"I have met mothers whose children have been kidnapped by ISIL. As a parent, I couldn't imagine a greater horror. They are overwhelmed by thoughts of what is happening to their children."
Anti-Isis demonstrations across Europe

Show all 10
Jolie, who shares six children with her partner Brad Pitt, also met with women who have been kidnapped by Isis and lost contact with their families as a result.
She also travelled to Iraq's largest Syrian refugee camp, Domiz, home to over 50,000 survivors.
"Too many innocent people are paying the price of the conflict in Syria and spread of extremism," she added.
"I express my deepest sympathy to the family of Haruna Yukawa, the Japanese hostage reportedly murdered in Syria on Saturday, and to all the families and victims of these vile and extreme acts."
Join our new commenting forum
Join thought-provoking conversations, follow other Independent readers and see their replies