Anna Paquin answers Larry King's ridiculous line of questioning about her bisexuality
The actress, who is married to Essex-born co-star Stephen Moyer, deftly navigated her way through her 25-minute appearance on Larry King Now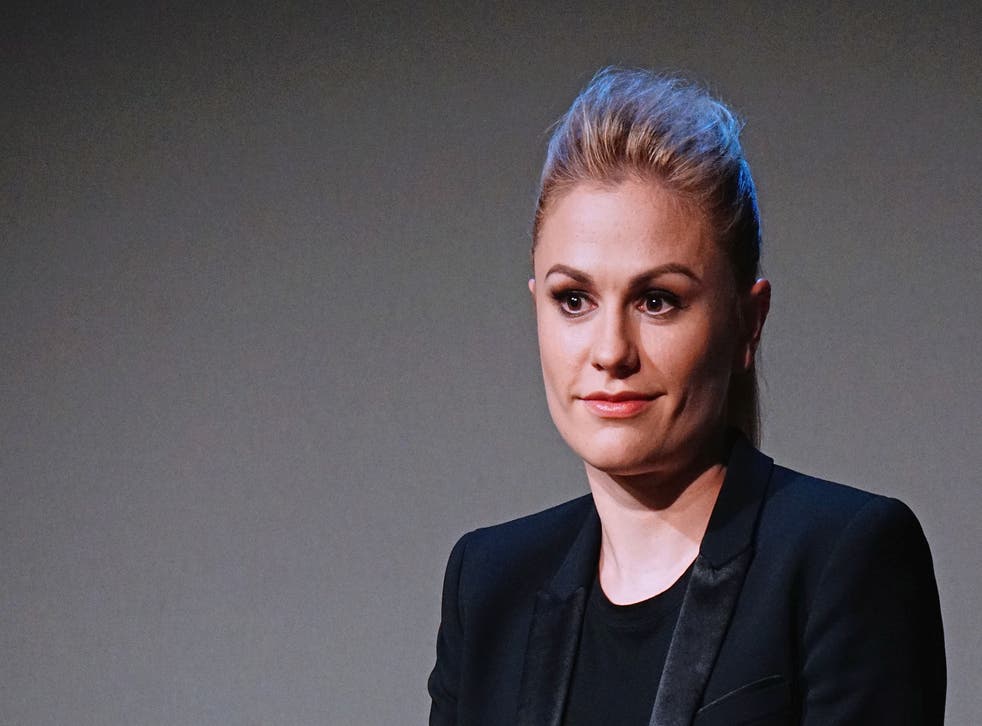 Full credit to Anna Paquin, the star of HBO series True Blood, for keeping a straight face when confronted with a frankly ridiculous line of questioning about her sexuality during an interview with Larry King.
The actress, who is married to Essex-born co-star Stephen Moyer, deftly navigated her way through her 25-minute appearance on Larry King Now, despite the chat show host's seeming ignorance about bisexuality.
"Are you a non-practicing bisexual," King asked her.
"Well, I am married to my husband [Stephen Moyer], and we are happily monogamously married," she replied.
"But you were bisexual?" King asked.
"Well, I don't think it's a past tense thing," she continued. "Are you still straight if you are with somebody?
"If you were to break up with them or if they were to die, it doesn't prevent your sexuality from existing. It doesn't really work like that."
The A-list opposing Russia's anti-gay laws

Show all 15
So far, so owned. Then King, who has himself been married eight times, threw in the ever-so-slightly perverse: "Stop with the wishful thinking."
Paquin first publicly came out as bisexual when she took part in the Give a Damn campaign, run in connection with Cyndi Lauper's Tru Colours Fund, in 2010.
"I'm Anna Paquin. I'm bisexual, and I give a damn," she said in the video.
"'I'm sure for some people saying they're bisexual feels less scary than making a statement that they're gay," she told Zooey magazine in 2012.
"For me, it's not really an issue because I'm someone who believes being bisexual is actually a thing. It's not made up. It's not a lack of decision. It's not being greedy or numerous other ignorant things I've heard at this point.
"For a bisexual, it's not about gender. That's not the deciding factor for who they're attracted to."
Join our new commenting forum
Join thought-provoking conversations, follow other Independent readers and see their replies