Ariana Grande responds to fan who posted sexist comment on Facebook
'When will people stop being offended by women showing skin/expressing sexuality?' asks the singer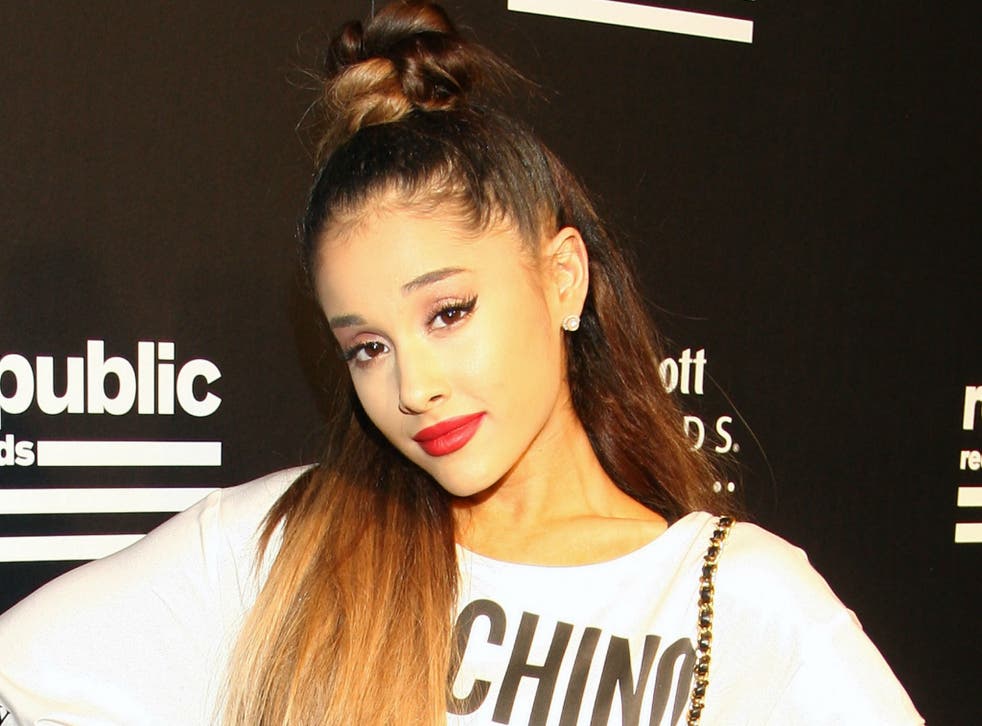 Ariana Grande has become the latest high-profile woman to tackle the double standards in attitudes towards how male and female sexuality is expressed, after receiving a comment from a 'fan' who used the word "wh**e" when giving his views on her latest music video.
A woman's right to express her sexuality in whichever way she pleases without being accused of demeaning herself has been championed by a number of high-profile women of late. Most recently it was spurred by the controversy surrounding Kim Kardashian-West's nude selfie. Kardashian-West responded to criticism by affirming: "It's 2016. The body-shaming and slut-shaming - it's like, enough is enough. I will not live my life dictated by the issues you have with my sexuality." Her call was supported by model Emily Ratajkowski who previously penned a Lenny letter calling for the right for women to have a space to be sexual away from being demeaned by "society's gaze".
Grande's comment comes after she shared the visual video for latest song "Dangerous Woman" at the end of March on Facebook.
A commenter then wrote: "Ariana, all respect, but dangerous woman I loved but the trouble is that the video salts like a wh**e!… sorry for the rudeness, I only just said the truth… SORRY."
Nine days later, Grande proved she wasn't going to take the comment, which was one of over 2,000, lying down.
"When will people stop being offended by women showing skin/ expressing sexuality?" she asked. "Men take their shirts off/express their sexuality on stage, in videos, on Instagram, anywhere they want to… all. the. time.
"The double standard is so boring and exhausting. With all due respect, I think it's time you get your head out of your ass. Women can love their bodies too."
People news in pictures

Show all 18
This isn't the first time the 22-year-old former Disney star has responded to slut-shaming and sexism. Last year she wrote an open letter explaining her frustration at the derogatory labels women get called when discussing sex compared to the positive ones given to men.
Register for free to continue reading
Registration is a free and easy way to support our truly independent journalism
By registering, you will also enjoy limited access to Premium articles, exclusive newsletters, commenting, and virtual events with our leading journalists
Already have an account? sign in
Register for free to continue reading
Registration is a free and easy way to support our truly independent journalism
By registering, you will also enjoy limited access to Premium articles, exclusive newsletters, commenting, and virtual events with our leading journalists
Already have an account? sign in
Join our new commenting forum
Join thought-provoking conversations, follow other Independent readers and see their replies