Benjamin Netanyahu's speech to Congress equals the worst hangover of your life
The only thing more dangerous than a country with missiles was the Bibi drinking game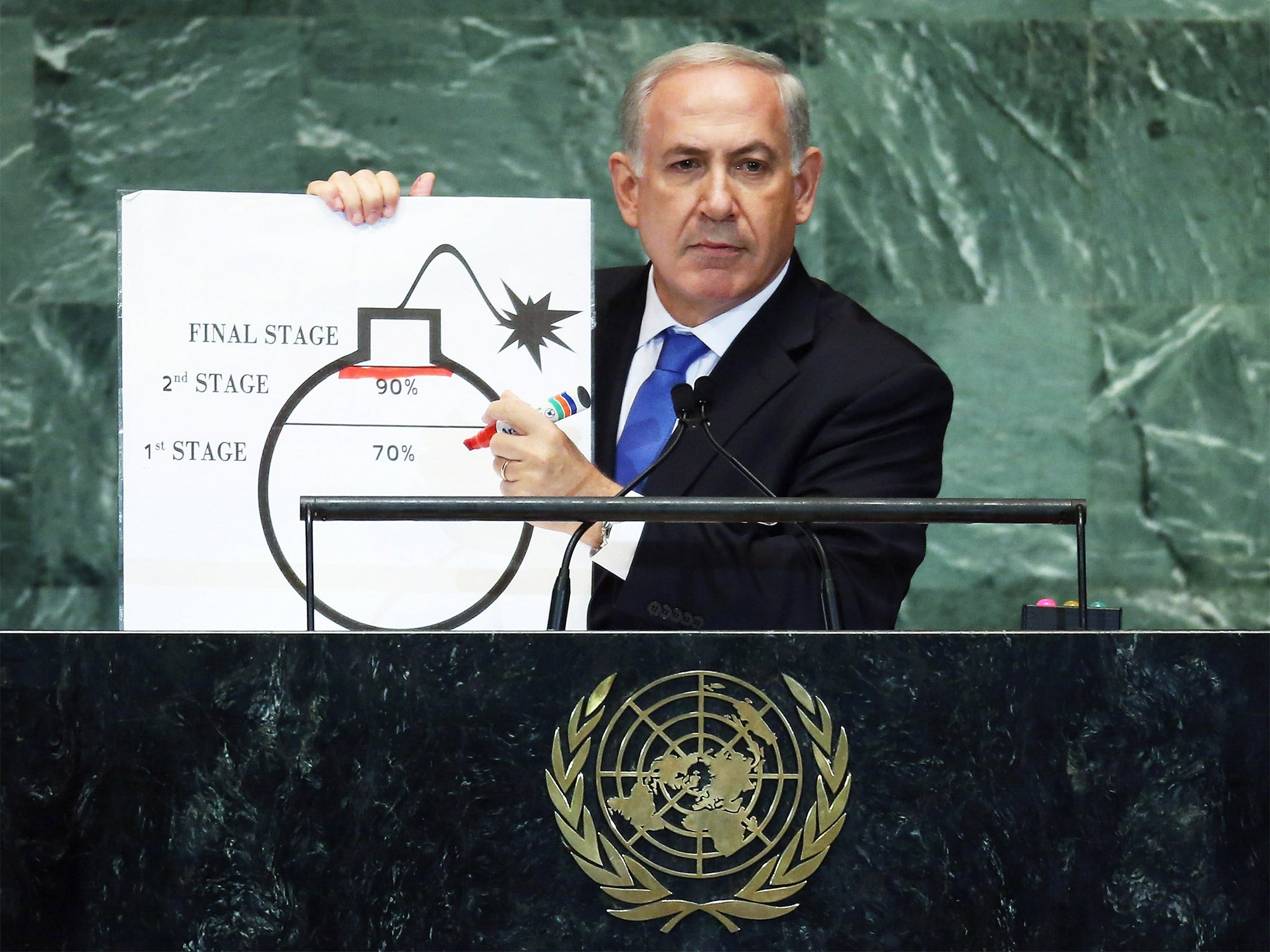 Addressing Congress in Washington DC on Tuesday night, Benjamin Netanyahu implored the USA to block Iran's sensitive nuclear programme.
But viewers were playing a dangerous game too - doing shots to accompany the Israeli Prime Minister's speech.
The fact that the speech was made at all stoked controversy. Netanyahu - who is up for re-election in Israel on 17 March - went with the express aim to persuade the USA to impose fresh sanctions against Iran, which Barack Obama has already said won't happen.
The game, devised by the Global Post, gave the chance for people at home to block out the misery of conflict in the Middle East by getting boozy during the politically charged speech.
Buzzwords, themes and phrases often deployed by Bibi, such as saying "medieval" in relation to Islamic beliefs (2 drinks), and saying "last summer" in reference to the 2014 Israel-Gaza conflict in which over 2,200 people died (1 drink), made up the game.
The Independent clocked up 52 possible drinking opportunities during the speech (some of these were subject to interpretation) and we don't recommend playing the whole thing with real alcohol.
You also got four drinks if Netanyahu "Refers to David, Isaac, and other Jewish patriarchs and matriarch", three if he applauded himself and one if he wore a blue tie. See the full rules here.
Beyond the content of the speech, Netanyahu's very presence in the US was seen by some as problematic. Obama refused to meet with Netanyahu, as he believed it could be seen as interference so soon before the Israeli elections. Obama also said that the Israeli PM offered no "viable alternatives" to the current plans.
In pictures: Anti-Israel demonstrations
Show all 9
Netanyahu was invited to speak by Speaker of the House of Representative, Republican John Boehner, who did not give Obama the head's up about the talk. That course of action, described as a power play by many, may have backfired as Obama's approval rating leapt after Netanyahu's speech.