Bono on his (many) shortcomings as a human being: 'To understand your weakness is your only chance of ever being strong'
Rest assured, however, his Rolex-clad modesty didn't last more than a few pars of U2's most recent interview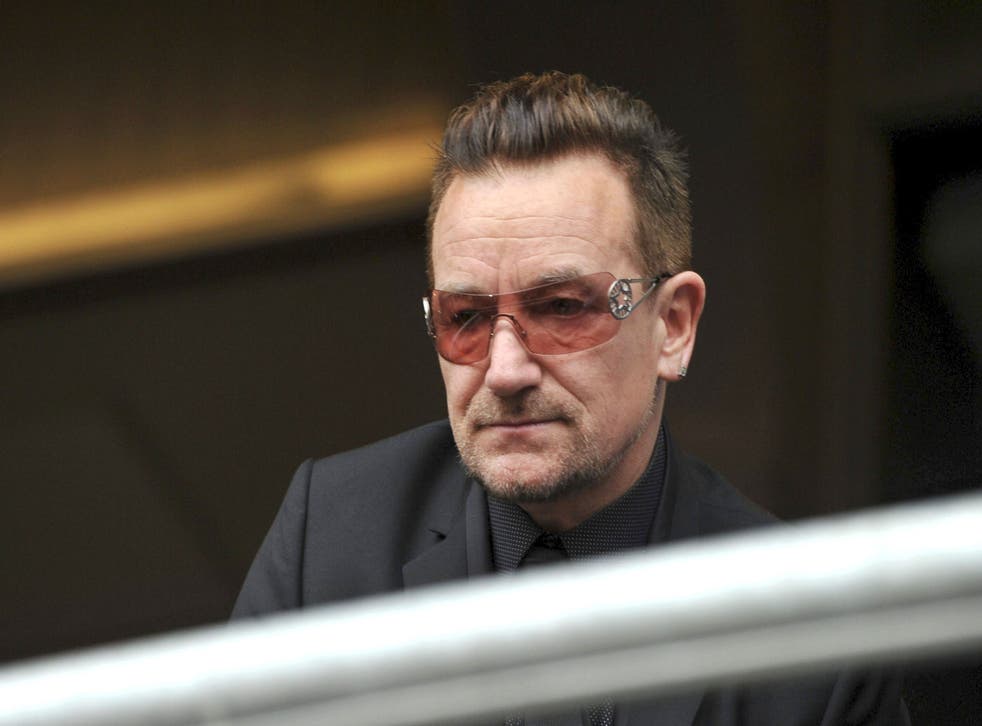 The fact that Bono is a deeply flawed, introspective human being with about as much public humility as a swaggering WWE wrestler will hardly be news to most people.
But in an unusual change of tact, the U2 frontman has confessed that, like many of us, he's not quite the epitome of rock perfection we never perceived him to be.
"To understand your weakness is your only chance of ever being strong," he told The Sun.
"I'm a weak, flawed person. I have a wild side. A different version of myself would be sleeping on the beach, or worse, floating out to sea.
"I'm an experimental character," he added.
Rest assured, however, his Rolex-clad modesty didn't last more than a few pars of the band's interview with the tabloid.
"A lot of people I grew up with have had difficult outcomes," he mused, "but I have a strong sense of survival which is why I hold on to people."
He also discussed a mystical "deal in rock and roll mythology" in which the stars "have the life" and "get the villa which you share with your mate in the South of France."
"But you're supposed to f*** yourself up and keep it interesting for those who want to watch car crashes on YouTube.
"We're not buying into that deal," he continued, also speaking on behalf of his bandmates.
"We have faith in each other, faith in our team, faith in our partners and actual faith as well."
As opposed to pretend faith, one can but assume.
"As far as faith in God is concerned," he adds, "I have only one thing to say on that. God is extremely patient and more patient than anything else."
Unlike the rest of us, who were so desperate to download the U2 album removal tool on our iPhones following the spam delivery of the band's LP Songs Of Innocence last month, we almost broke the internet.
Sadly, this might not be the last our iPhones have heard of mundane Irish rock music.
"Apple is a company fighting for musicians to get paid," he said. "A lot of tech companies are not.
"So they are the perfect partners for us and we're also working with them on new formats. We're like lab rats, their laboratory on the road.
"I don't like the idea of the musician going back to playing to the lord of the manor for his supper.
"Music deserves more respect. Video games can cost £50 and people are queuing round the block (for them).
"I really respect gamers and think gaming is a new art-form which I'm investing in but I also think our new album is worth ten or 15 of whatever currency we're in now."
And for those in any way concerned about U2 being in it for the money, rest assured:
"We've more than we need, thank you. We're well looked after."
Join our new commenting forum
Join thought-provoking conversations, follow other Independent readers and see their replies