Caitlyn Jenner: It was easier to come out as trans than Republican
Ms Jenner made the admission at the Republican National Convention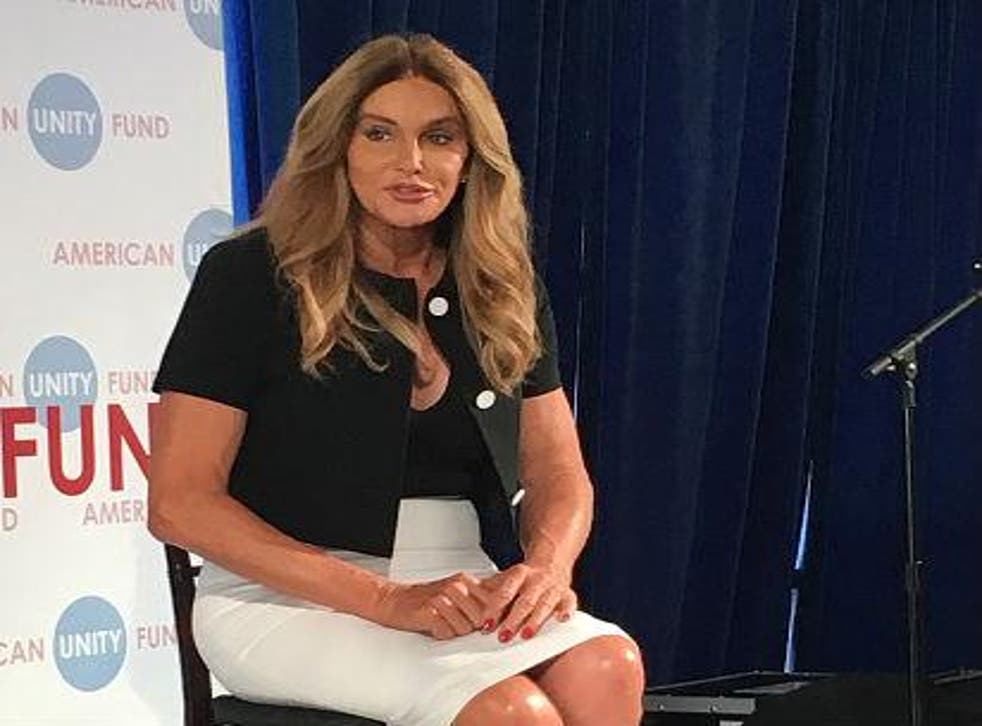 Caitlyn Jenner has said that it was "easier to come out as trans" rather than admit to being a Republican.
Speaking at the Republican National Convention, the quip made the audience laugh, but she had a serious point.
"I get it. The democratic party does a better job for the LGBT community, the trans community, all that kind of stuff," she said, praising the Obama administration's move to let openly transgender people serve in the military.
But she insisted that she remained on the Republican side due to her father having served in the military.
"[…] if my dad knew what was going on in this country [with terrorism and employent] when he fought so hard, I think he'd be very disappointed," she said.
"Because of that, I feel like our best hope to get back to a constitutional government... is a Republican Party... I'm not giving up on this country. I'm not giving up on this constitution. I want jobs for everybody."
People who made 2015 a landmark year for LGBT rights

Show all 10
Ms Jenner came under fire for publicly supporting former presidential candidate Ted Cruz, who was a strong advocate for states' adoption of the so-called bathroom bill, which forces transgender people to use the bathroom of their birth gender.
"I like Ted Cruz," she told the Advocate. "I think he's very conservative and a great constitutionalist and a very articulate man. I haven't endorsed him or anything like that. But I also think, he's an evangelical Christian, and probably one of the worst ones when it comes to trans issues."
Ms Jenner insisted at the American Unity Fund event, however, that the trans community was "for safety", and any criminal, trans or otherwise, should be prosecuted.
"I haven't used a men's room in a year and a half," she said. "And thank God because there's some great conversations going on in the ladies room, OK? And I just want you to know, girls, I follow the rules. I never flush a feminine product down the toilet."
She said that the party needs to change and "note its trans members", many of whom the party "would not even know" are transgender.
Asides from Republican nominee Donald Trump, Ms Jenner is reportedly the most famous celebrity to attend the convention.
She is the star of reality television show "I Am Cait" which documents her transgender journey and where she argues that both president Obama and Hillary Clinton were "against gay marriage".
Her message for Mr Trump and his party would be to protect the next generation.
"I would tell Donald that there are people out there that have been marginalized for so many years," she said.
"It's about the next generation coming up. We have to provide a safe environment for them."
Register for free to continue reading
Registration is a free and easy way to support our truly independent journalism
By registering, you will also enjoy limited access to Premium articles, exclusive newsletters, commenting, and virtual events with our leading journalists
Already have an account? sign in
Register for free to continue reading
Registration is a free and easy way to support our truly independent journalism
By registering, you will also enjoy limited access to Premium articles, exclusive newsletters, commenting, and virtual events with our leading journalists
Already have an account? sign in
Join our new commenting forum
Join thought-provoking conversations, follow other Independent readers and see their replies