The Independent's journalism is supported by our readers. When you purchase through links on our site, we may earn commission.
Cara Delevingne shuts down speculation about her sexuality: 'It is not a phase. I am who I am'
The supermodel and actress has been open about her bisexuality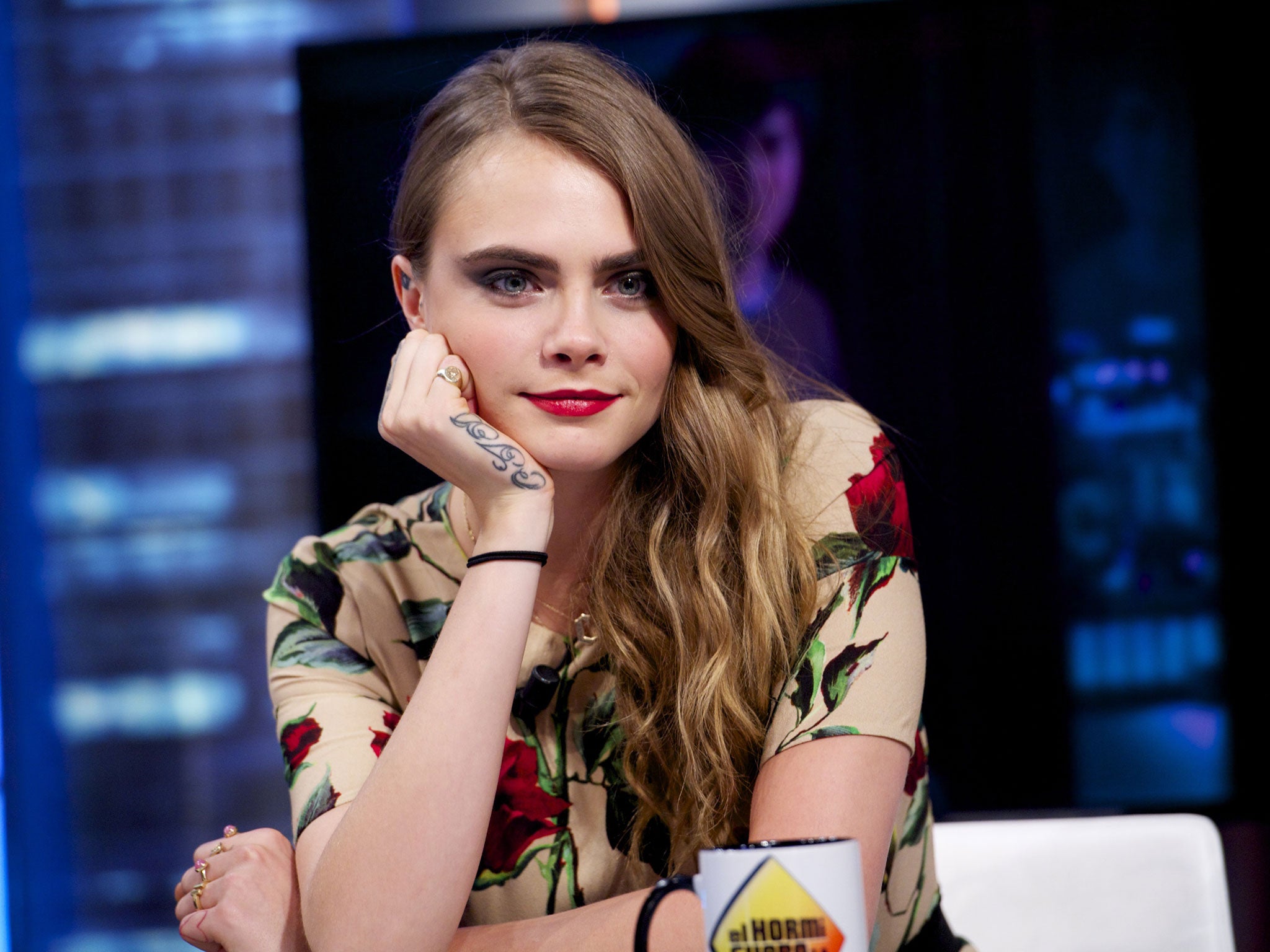 Cara Delevingne has roundly dismissed suggestions that her bisexuality is a phase.
The 22-year-old was last year believed to be in a relationship with Michelle Rodriguez and this year spoke openly about her relationship with her girlfriend Annie Clark, known by her stage name St Vincent, during an interview the US edition of Vogue.
But the magazine faced a backlash for a line in its interview suggesting her bisexuality may be a phase and advice that she "learn to trust a man". A petition calling for it to apologise was signed by more than 20,000 people and backed by the LGBT charity Stonewall, who told The Independent dismissing sexuality as a phase could be "extremely damaging".
Delevingne told The New York Times she saw "nothing malicious" in the profile but was adamant about one thing: "My sexuality is not a phase. I am who I am."
Inspirational quotes about LGBT rights
Show all 29
The supermodel was also cynical about her modelling career and the effect it had on her, claiming the work was "killing her soul" and may have contributed to the acute psoriasis she developed.
"It's the lemon effect," she said. "I'll pick you up, squeeze everything I can out of you and throw you away for the next one.
"But when I start something, I want to prove people wrong. I thought: I'm going to smash this as hard as I can."
Join our commenting forum
Join thought-provoking conversations, follow other Independent readers and see their replies