Cecil the lion: Ricky Gervais and Cara Delevingne lead outpouring of anger after trophy hunter is identified as Walter Palmer
Cecil was one of Zimbabwe's most cherished lions 
Heather Saul
Thursday 30 July 2015 11:13 Comments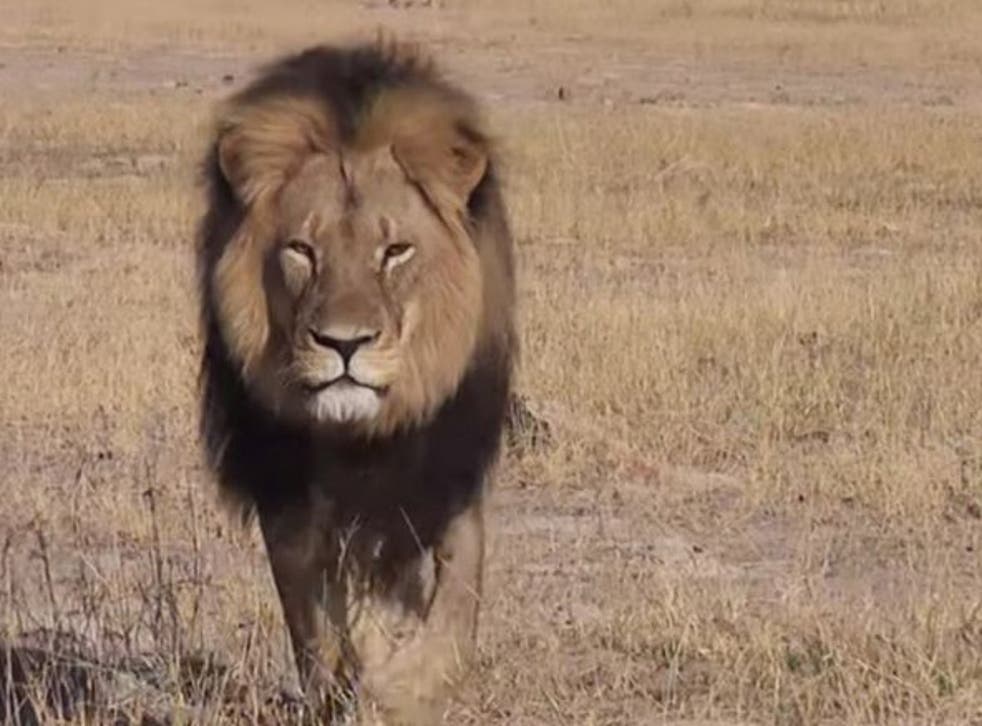 Cara Delevingne, Ricky Gervais and Juliette Lewis have joined a number of famous figures reacting with outrage after the trophy hunter who killed Cecil the lion in Zimbabwe was identified as Walter Palmer, an American dentist who reportedly paid £35,000 to hunt and kill the beloved animal.
Palmer was identified by the Zimbabwe Conservation Task Force, the Safari Operators Association of Zimbabwe and police as the man who killed Cecil with a crossbow and could face poaching charges, according to Zimbabwe police. He has defended his actions, claiming he was not informed by his guides that the lion he killed was a protected, collared animal who had been the subject of a decades-long study by the Wildlife Unit of Oxford University.
"I had no idea that the lion I took was a known, local favourite, was collared and part of a study until the end of the hunt. I relied on the expertise of my local professional guides to ensure a legal hunt," he said in a statement on Tuesday.
"I have not been contacted by authorities in Zimbabwe or in the US about this situation, but will assist them in any inquiries they may have. Again, I deeply regret that my pursuit of an activity I love and practice responsibly and legally resulted in the taking of this lion."
The 13-year-old animal was found beheaded and skinned near the Hwange National Park.
A number of notable figures expressed their fury on Twitter, with Sharon Osbourne saying she hoped Palmer lost his home and his practice, while Professor Green said he couldn't read anymore about Cecil's death because it was making him "hate humans even more that I already do".
Palmer's whereabouts are currently unknown. A woman at his practice in Minnesota told the Associated Press he was not taking patients on Tuesday. A number of stuffed animal toys were left outside of the door, while the Facebook page for his practice was also taken down after it was flooded with furious comments blasting him for shooting the animal.
Register for free to continue reading
Registration is a free and easy way to support our truly independent journalism
By registering, you will also enjoy limited access to Premium articles, exclusive newsletters, commenting, and virtual events with our leading journalists
Already have an account? sign in
Join our new commenting forum
Join thought-provoking conversations, follow other Independent readers and see their replies