Conchita Wurst: 'I would like to spend a week with Vladimir Putin to better understand him'
The Eurovision winner said she has a lot of fans in Russia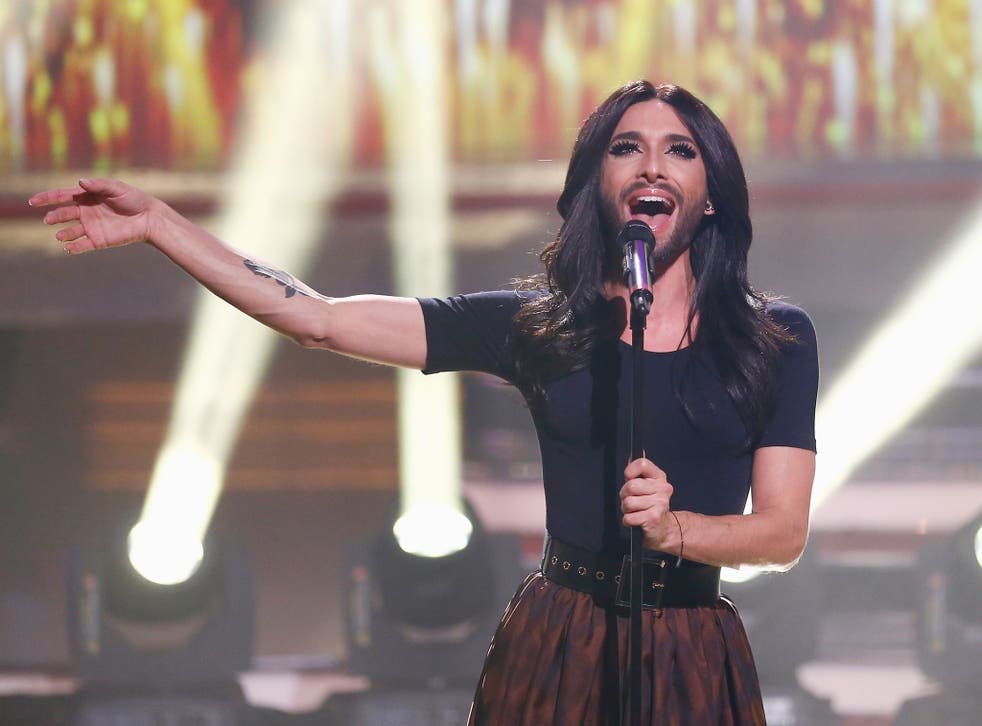 Conchita Wurst has said she would like to spend a week with Vladimir Putin, in order to "better understand" the Russian President.
The Austrian bearded drag performer, who won this year's Eurovision song contest, told the Kurier that she would "not refuse" a meeting with Putin, who has been fiercely criticised by the West for Russia's anti-gay rights legislation.
Asked whether she would perform a gig in Russia, Wurst said: "I would like to, absolutely. I have many fans in Russia. This is incredibly beautiful, because it shows me that many Russians do not agree with the decisions of their government.
"But I would not refuse a meeting with Putin. I would like to spend a week with Putin, so that I could better understand him.
She added that she was not excusing Russia's discriminatory laws but she would like to find out "what it means to be Vladimir Putin".
"At the end of the day Putin just wants to be respected. This desire for respect divides Putin with minorities," she said.
Conchita Wurst: From Austria's X Factor to Eurovision glory

Show all 10
In June last year Putin signed into law a controversial bill forbidding the promotion of "gay propaganda" to anyone under 18. It is widely interpreted as a ban on any public event in support of gay rights and activists argue that the law also condones homophobia and violence against the LGBT community.
Speaking on the BBC's Andrew Marr Show in January, Putin claimed that the law "doesn't harm anyone", or put gay people in danger.
However, in May the Rainbow Europe Survey, carried out by the International Lesbian, Gay, Bisexual, Trans and Intersex Association (ILGA), found that Russia was the worst place for LGBTI people to live.
Following Wurst's triumph with "Rise Like a Phoenix", some Russian MPs went so far as to say the country should withdraw from future Eurovision song contests.
Wurst acknowledged that there is still a long way to go. She told the Kurier that her winning performance had been a wonderful "symbol" but it was "not enough until we are all liberal".
Join our new commenting forum
Join thought-provoking conversations, follow other Independent readers and see their replies