Deepika Padukone: Bollywood actress urges women to own their 'choice' over marriage, sex and sexuality
The star features in an empowering video released by Vogue India
Jenn Selby
Tuesday 31 March 2015 11:30 Comments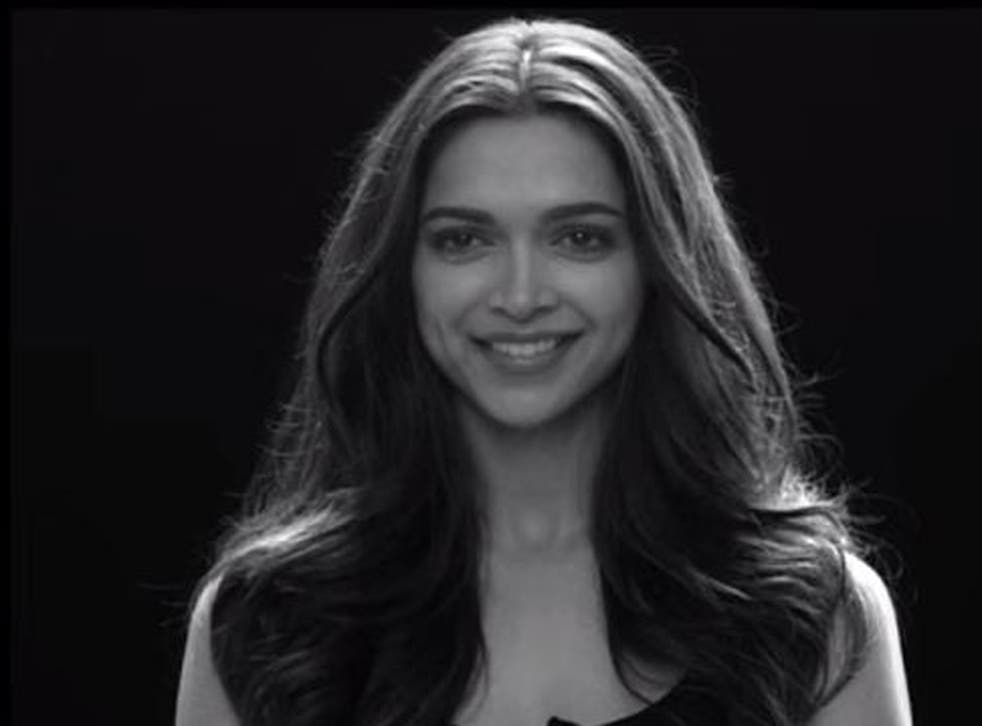 Deepika Padukone became the subject of scorn and an icon of female empowerment simultaneously after she criticised a report written by the Times of India about the "cleavage show" the publication claimed she put on at a film premiere.
"YES! I am a Woman. I have breasts AND a cleavage! You got a problem!!??" she tweeted in outrage in September. "Dont talk about Woman's Empowerment when YOU don't know how to RESPECT Women!"
She went on to write a post accusing the paper of using "regressive tactics" to garner readership "at a time when we are striving for women's equality and empowerment" .
"In a time where women should be applauded for making headway in a male-dominated society, we blur the lines between REEL and REAL life and dilute all our efforts by making a one-year old back sliding piece of news a headline," she wrote on Facebook.
The paper responded to her critique, telling her she should take the "compliment" before branding her a "hypocrite" for wearing revealing clothes and "flaunting" her body off screen.
Now it appears she's had the final word, by creating an empowering video with filmmaker Homi Adajania and Vogue India, in which she urges women to take back control over their minds, their bodies, who they love and who they have sex with.
"My body, my mind, my choice," she says during the clip. "My choice, to marry or not to marry. To have sex before marriage, to have sex outside of marriage to not have sex, my choice."
"My choice, to love a man, or a woman, or both. My choice. To have your baby or not.
"The bindi on my forehead, the ring on my finger, adding your surname to mine, they are ornaments. They can be replaced, my love for you cannot. So treasure that."
Feminist quotes from the icons to inspire you

Show all 22
Speaking of the video, which has been viewed over 3million times, Padukone said: "In my family, my father is the only male in the house, but all of us have a voice.
"I've always been allowed to be who I want to be. When you're not caged, when you don't succumb to expectation, that's when you're empowered."
Register for free to continue reading
Registration is a free and easy way to support our truly independent journalism
By registering, you will also enjoy limited access to Premium articles, exclusive newsletters, commenting, and virtual events with our leading journalists
Already have an account? sign in
Join our new commenting forum
Join thought-provoking conversations, follow other Independent readers and see their replies