Deputy Russian Prime Minister Dmitry Rogozin 'shoots himself in the foot' after expressing support for NRA
Conflicting reports said Dmitry Rogozin may have sustained his injuries while playing handball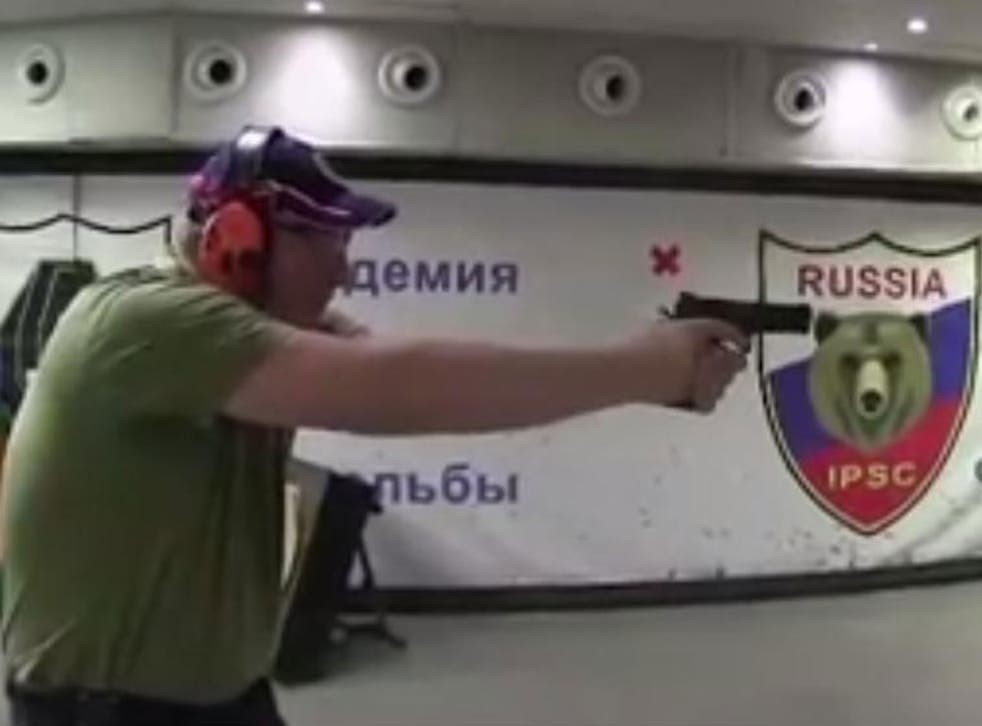 Russia's deputy Prime Minister has reportedly shot himself in the foot at a firing range just days after tweeting support for America's National Rifle Association (NRA).
Dmitry Rogozin is said to be recovering while undergoing treatment for the bullet wound at a hospital in Moscow.
A source told Russia's Interfax news agency he "accidentally shot himself" while training at a shooting range, causing him to miss a cabinet meeting with Vladimir Putin last week.
However, a spokesperson from Mr Rogozin's office later told Tass news agency he had been injured while playing handball.
Mr Rogozin is a prolific shooting enthusiast, posing with a handgun in numerous photos on Twitter and Facebook.
The most recent tweet from his verified English language account shows him pictured with members of the NRA, which has been the focus of growing controversy in the US because of its lobbying against strengthened gun controls in the wake of a series of mass shootings.
"National Rifle Association got to know the plans of organising World Rifle Championship in Russia in 2017," Mr Rogozin's tweet said, referring to an International Practical Shooting Confederation event to be held in Moscow.
A series of photos taken earlier this month show Mr Rogozin at a shooting range, with an accompanying tweet boasting: "No need to go to the ophthalmologist."
Mr Rogozin previously used Twitter to mock Barack Obama by contrasting a photo of the US President holding a small fluffy dog with Mr Putin stroking a leopard.
The politician is also the deputy head of Russia's Military-Industrial Commission and a special envoy for the President.
According to his profile on the Russian government website, he has written books on military strategy and politics and owns a gun with an engraved message to for "ensuring the release of hostages" in Chechnya.
Join our new commenting forum
Join thought-provoking conversations, follow other Independent readers and see their replies