Ed Miliband: 'No photo opps' Labour leader takes biggest photo opp of thus far
The Labour leader all but declared his days in front of the lens dead in July after he failed to elegantly tackle a bacon sandwich on a tour of the midlands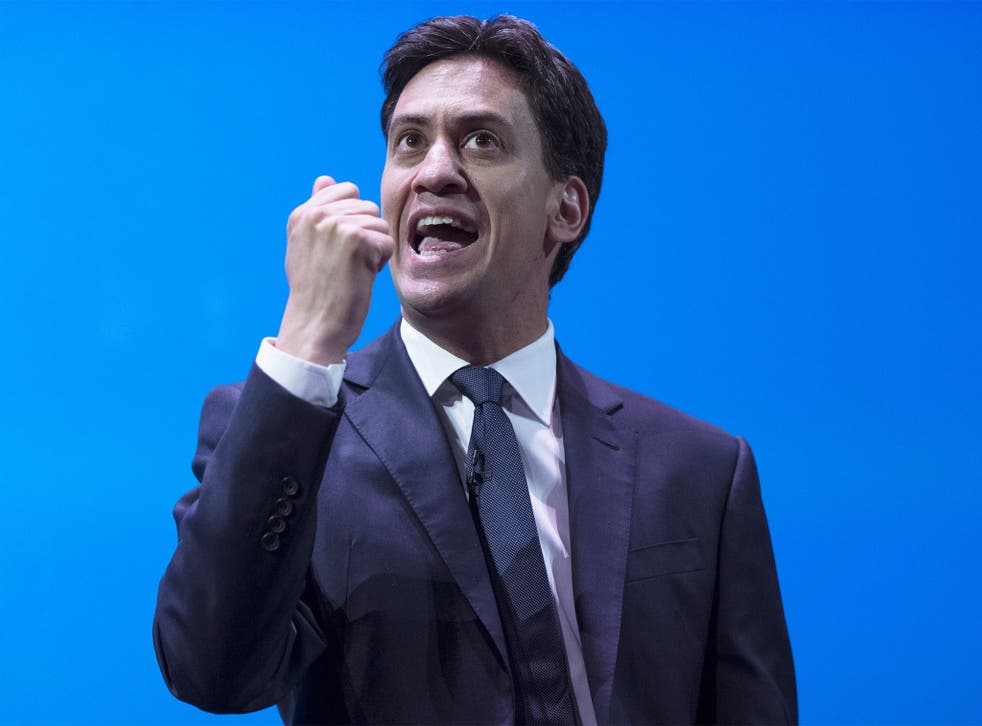 After failing in his mission to 'fit in' with the working classes by eating a bacon sandwich normally, and receiving some criticism for his relentless selfie-snapping, Ed Miliband all but turned his back on every politician's favourite publicity tool ̶ the un-humble photo opportunity.
The Labour leader declared his days in front of the lens dead in July, instructing a central London crowd during a 20-minute speech on the issue that if they wanted "a politician who thinks that a good photo is the most important thing" not to vote for him.
"Because I don't," he continued. "I believe that people would quite like somebody to stand up and say there is more to politics than the photo-op. And that culture diminishes our politics."
But it seems he's had a change of heart. Because 'no photo ops' Ed happens to have opted in on a classic photo opportunity for any hearts-and-minds desiring politician – being snapped giving money to a beggar on the street.
Images of him dropping small change into the outstretched cup of a homeless women quickly circulated on Twitter, with many noting the careful positioning of a press photographer in the background, cleverly poised to capture the philanthropic moment in action.
In pictures: Ed Miliband trying to look normal

Show all 18
Still, the bar for embarrassing Miliband photographs has already been set so high by 'the bacon gurn', the picture is unlikely to become front page fodder any time soon:
The unfortunate shot comes as former Prime Minister Tony Blair warned Miliband not to chase after "nasty Ukip policies" on immigration and urged the party take a stronger stand against the party.
"Let's be clear: we don't think that Ukip's right, not on immigration and not on Europe – so the first thing you've got to be really careful of doing is… saying things that suggest that they're kind of justified in their policy, because what you're actually going to do is validate their argument when in fact you don't believe in it," he told Progress magazine.
Join our new commenting forum
Join thought-provoking conversations, follow other Independent readers and see their replies