Edward Snowden: Washington Post criticised for saying whistleblower should not be pardoned
Despite being one of four papers to break news of Snowden's revelations and us him as a source 
Heather Saul
Tuesday 20 September 2016 18:35 Comments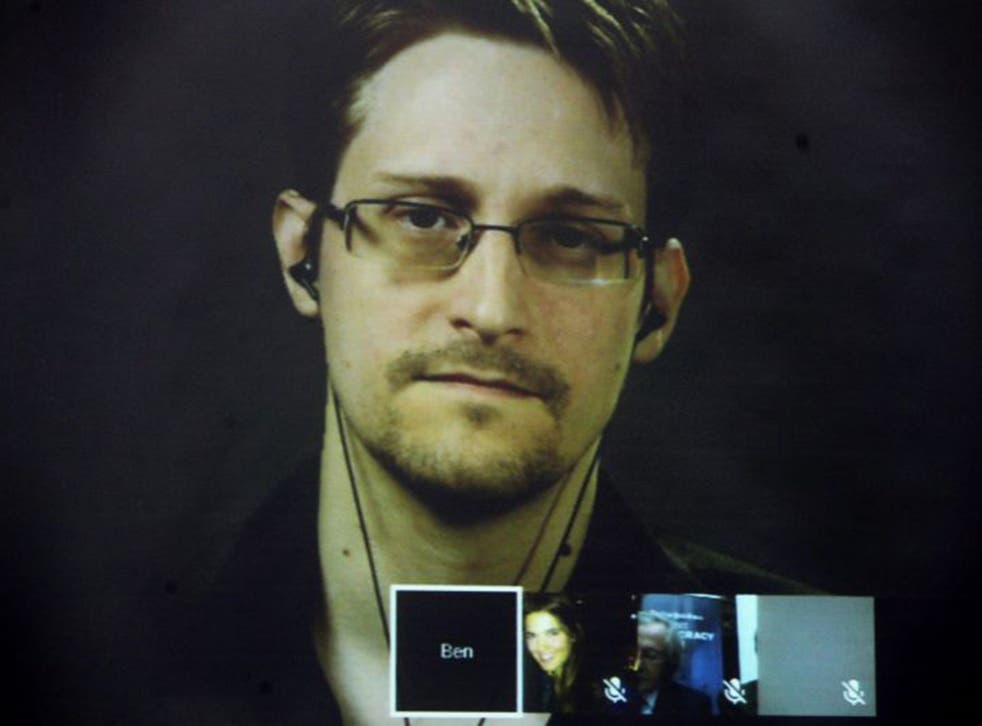 Calls for Edward Snowden to be pardoned are mounting this week as the film which documents his journey to becoming one of the most famous whistleblowers in history reaches cinemas.
This week, the American Civil Liberties Union, Amnesty International and human rights activists have launched a campaign for his pardon. But The Washington Post has drawn ire for arguing the former NSA contractor, who faces prosecution under the Espionage Act should he return to the US for leaking thousands of classified documents, should not receive a pardon from President Obama before he leaves the White House - despite using him as one of their sources.
The Washington Post, The Intercept, The Guardian and The New York Times all published information obtained from the documents leaked by Snowden. Three have called for Snowden to be allowed to return home without being charged, with The Guardian defending his actions as "an act of courage".
Most controversial Nobel Peace Prize nominees

Show all 5
The 33-year-old is now setting out the reasons why he believes he should be pardoned as the Obama administration draws to a close and his chances appear increasingly slim under the candidates vying for the highest seat in office. Snowden and his defenders argue he carried out a public service by exposing the extent of government surveillance in the US and UK. Morally and ethically, he claims the results of his actions show they were "necessary".
But The Post has come out against a pardon, claiming that while the corrective legislation introduced by the Government after the revelations can be attributed to Snowden's actions, he "also pilfered, and leaked, information about a separate overseas NSA Internet-monitoring program, PRISM, that was both clearly legal and not clearly threatening to privacy".
In "far worse" actions, the editorial accuses him of also leaking details of "basically defensible international intelligence operations".
"Ideally, Mr. Snowden would come home and hash out all of this before a jury of his peers. That would certainly be in the best tradition of civil disobedience, whose practitioners have always been willing to go to jail for their beliefs."
The Post suggests Snowden should accept "a measure of criminal responsibility" for his actions in exchange for "a measure of leniency" from the Government.
Glenn Greenwald, the journalist who primarily worked with Snowden to reveal the details of mass surveillance, criticised the Post for calling for one of their own sources to accept criminal responsibility, a source "on whose back the paper won and eagerly accepted a Pulitzer Prize for Public Service".
In a scathing piece for The Intercept, he writes: "The Washington Post has achieved an ignominious feat in US media history: the first-ever paper to explicitly editorialise for the criminal prosecution of its own source."
Register for free to continue reading
Registration is a free and easy way to support our truly independent journalism
By registering, you will also enjoy limited access to Premium articles, exclusive newsletters, commenting, and virtual events with our leading journalists
Already have an account? sign in
Join our new commenting forum
Join thought-provoking conversations, follow other Independent readers and see their replies