Irvine Welsh on George Osborne 'ripping off' Trainspotting: 'I'd rather have Fred and Rose West quote my characters on childcare'
The author of the famed novel wasn't best pleased with the chancellor's borrowing from his book to announce new austerity measures
Jenn Selby
Tuesday 30 September 2014 23:34 Comments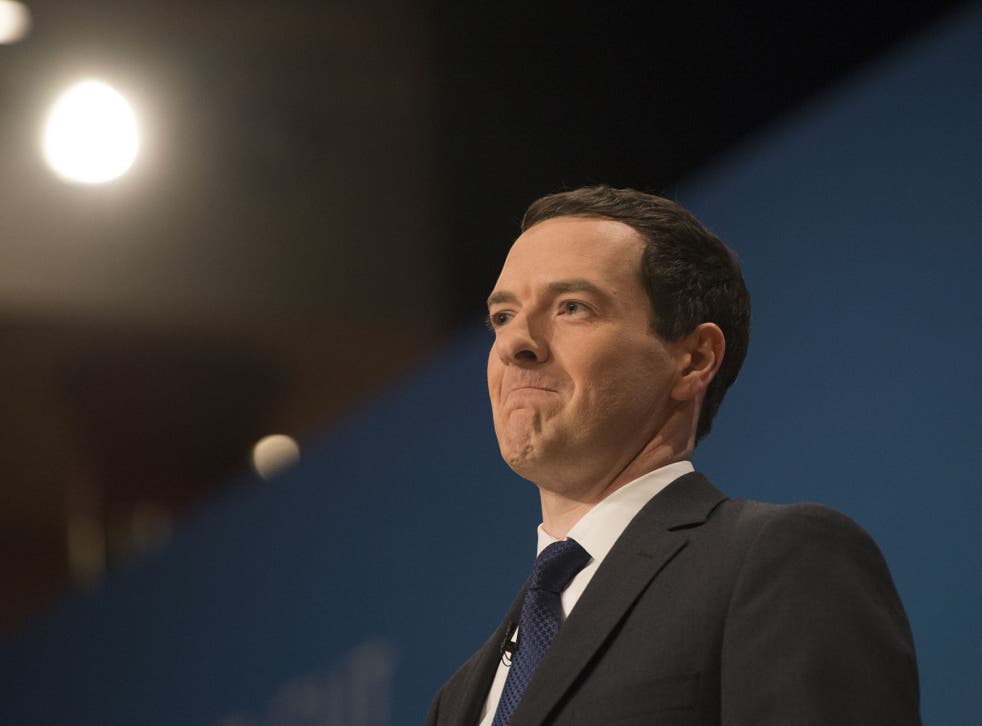 Turns out, Trainspotting author Irvine Welsh is less than impressed that George Osborne "ripped off" a passage from his novel in his speech announcing more brutal austerity measures on Monday.
"Choose jobs. Choose enterprise. Choose security," his paraphrased address, announcing £3billion of welfare cuts, went. "Choose prosperity. Choose investment. Choose fairness. Choose freedom. Choose David Cameron. Choose the Conservatives. Choose the future."
Which, while not exactly the same, is rather like this famous piece of dialogue: "Choose life. Choose a job. Choose a career... Choose a f**king big television. Choose washing machines, cars, compact disc players and electrical tin openers...
"Choose good health... Choose fixed-interest mortgage payments. Choose a starter home... Choose rotting away at the end of it all, p**sing your last in a miserable home, nothing more than an embarrassment to the selfish, f**ked up brats you've spawned to replace yourself. Choose your future. Choose life..."
"He's [Osborne] a fucking tw*t," Welsh said, responding to Vice's request for comment.
"I would rant about the pr**k, but have too much on re deadlines."
He followed his comments up with this tweet:
But later reminded us that there are, indeed, worse things to consider about the chancellor than apparent plagiarism:
Interestingly, it's the second time serial killer couple Fred and Rose West have found fame on Twitter this week.
Yesterday, Donald Trump accidentally retweeted an earnest post from a user named '@feckhead', who asked him to promote a tribute to his late 'loving parents' who were inspired by him.
The image was, of course, of the killers. And the business magnate responded thusly.
Register for free to continue reading
Registration is a free and easy way to support our truly independent journalism
By registering, you will also enjoy limited access to Premium articles, exclusive newsletters, commenting, and virtual events with our leading journalists
Already have an account? sign in
Join our new commenting forum
Join thought-provoking conversations, follow other Independent readers and see their replies