Jaden Smith explains he wears a skirt so future generations won't get bullied for not conforming to gender stereotypes
The 17-year-old says he wants to 'take the brunt' for rejecting gender conventions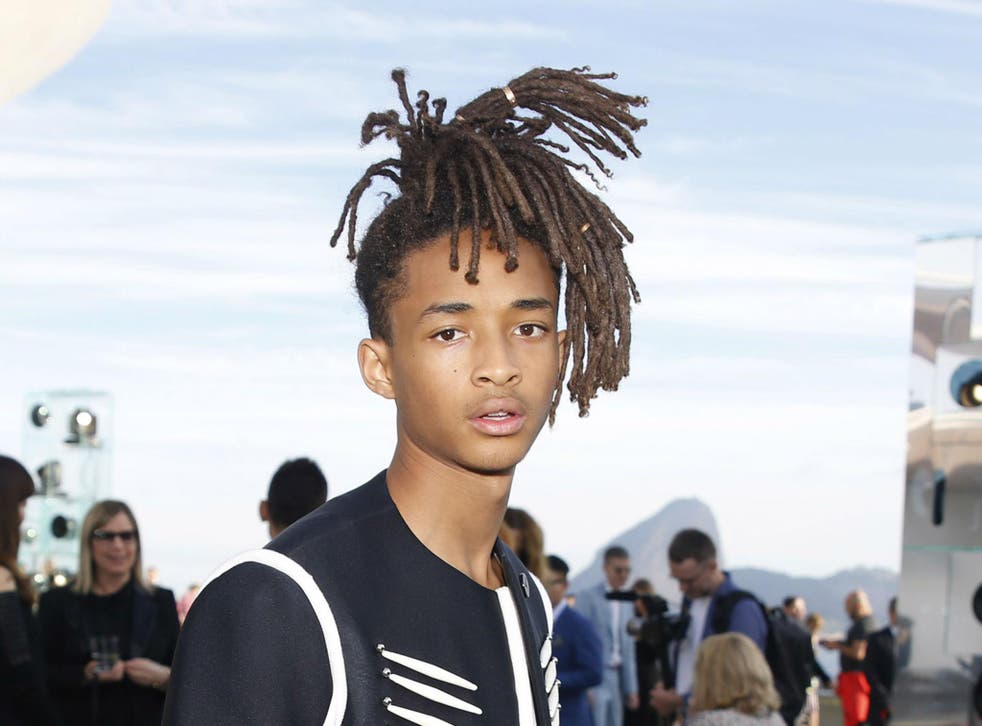 Jaden Smith says he wears skirts and continues to fight gender stereotypes in the hope that it will one day mean children can wear anything they want without being bullied.
Earlier this year, the actor and son of Hollywood couple Will Smith and Jada Pinkett Smith, featured in a womenswear campaign for fashion powerhouse Louis Vuitton wearing a skirt.
While this brought Smith's gender fluid style to the mainstream, he'd been spotted challenging fixed gender norms before including when he wore a dress to his high-school prom.
When asked by Nylon where he gets the confidence to keep pushing societal boundaries he said: "You just have to believe in yourself, you know. The world is going to keep bashing me for whatever I do and I'm going to keep not caring.
"I'm going to take most of the blows for my fellow MSFTS [his brand]. So you know, in five years when a kid goes to school wearing a skirt, he won't get beat up and kids won't get mad at him. It just doesn't matter," he said. "I'm taking the brunt of it so that later on, my kids and the next generations of kids will all think that certain things are normal that weren't expected before my time."
Famous and gender fluid

Show all 12
Smith is one of several high-profile individuals challenging gender stereotypes by publicly styling themselves however they wish and rejecting the premise that certain items of clothing are restricted to one gender.
Ruby Rose has spoken openly about identifying as gender fluid while the rapper Young Thug, who last year told GQ ,"90 per cent of my clothes are women's", recently starred in a campaign for Calvin Klein where he proclaimed there to be "no such thing as gender".
"In my world, you could be a gangsta with a dress, or you could be a gangsta with baggy pants. I feel like there's no such thing as gender," he said.
Join our new commenting forum
Join thought-provoking conversations, follow other Independent readers and see their replies