The reality and pressures of being a YouTube super couple
From the pressure of vlogging ruining a relationship to harassment from obsessed fans, life behind the scenes isn't always rosy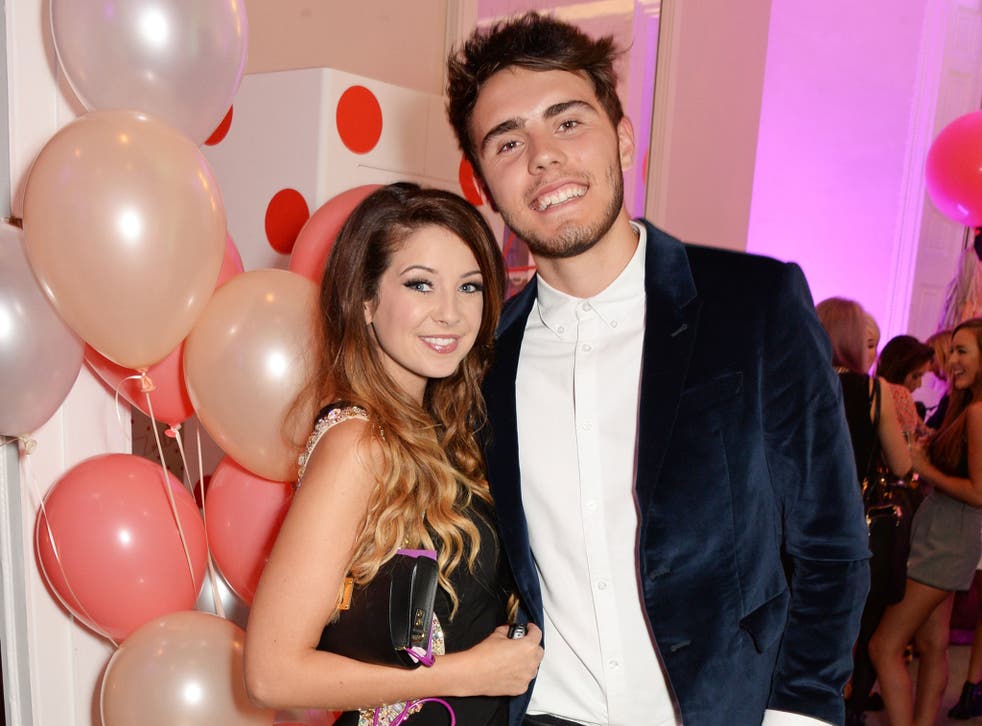 The incessant rise of YouTube bloggers remains a mystery to many. A 21-minute breakdown of YouTube superstar Zoella removing items from a Boots carrier bag that has been viewed more than two million times being a case in point.
But while it can be hard to see what all the fuss is about, there is no denying the clout these social media stars have. With many YouTubers earning millions of pounds before their 21st birthdays and Zoella's book becoming the fastest selling debut novel since records began, it is clear they hold leverage with such loyal fanbases.
But there is a darker side to this fame. In recording where they go, what they do, and what they think for the world to see, YouTube personalities run the risk of also harnessing the followings of individuals obsessed with every aspect of their day-to-day existence
Like human commodities, YouTube couples create, monetise and trademark their personal lives and online identities. But as the recent breakup of famed YouTube couple Jesse Wellens and Jeana Smith proved, it isn't always happy clappy behind the scenes.
Meet the stars of Instagram

Show all 10
Here is a look at those power YouTube couples who have felt the pressure of social media fame.
Jesse Wellens and Jeana Smith
The internet went into a frenzy when Wellens and Smith, who are best known their YouTube account Bf vs Gf, announced their breakup just days ago. To the great distress of their fans, the couple said it was not possible to maintain their partnership in a poignant 10-minute clip titled 'A New Chapter' which saw them both in tears. In the video, which has been watched more than five million times, they explained that it was the pressure and stress of vlogging which ultimately led to the collapse of their relationship.
"The weight of our relationship is the weight of our careers is the weight of our whole lives and that pressure is not good for a relationship," Wellens said in the video. "Everybody thinks everything's perfect, that we have a perfect life, and it's really not at all," Smith added. "Everybody has problems, everybody has issues but we choose not to put that in the videos usually."
The Saccone-Jolys
This particular YouTube couple differ from the rest in that they are less a twosome and more an entire family. Hailing from Cork in Ireland, Jonathan and Anna Saccone-Joly have been filming their children Eduardo and Emilia from the literal moment they were born and their daily videos documenting everything from bath time, trips to the supermarket to cooking supper have garnered just over one million subscribers. Some younger fans have become so fixated by their day-to-day lives they've penned fan fiction about being adopted by them.
But being under the constant scrutiny of the camera has also proved difficult at times. After the Saccone-Joly's decided to film the birth of their daughter Emilia and post the video online, they received a number of vicious comments from trolls.
"Some of the comments were horrible. We told our viewers in advance that we were going to film our daughter's birth. People said they were hoping we would have a miscarriage or that our baby would be stillborn," Jonathan told The Daily Mail. "Emilia had to be induced so people were saying it was so pathetic that Anna couldn't push her baby out. One Irish TV show slated us last week saying it was 'disgusting'."
This isn't the only example of trolling the couple has been subject to. Anna has said she was forced to have counselling after being sent abuse from multiple accounts on a daily basis.
Alfie and Zoella
Alfie and Zoella, also known as 'Zalfie', live in a five-bedroom, £1m mansion in Brighton, run a multi-million pound YouTube empire, with 15 million subscribers between them, and have amassed nearly a billion combined views across their two channels. As you'd imagine, YouTube aficionados cannot get enough of 'Zalfie'. So much so that one somewhat surreal video where they quiz each other on how well they know one another has gained over 15 million views.
But this does have its downsides. The unrelenting pressure of being a so-called power couple means fans are so obsessed that the couple has complained of harassment. They say they have seen fans peering over their garden wall and turning up at their home to take pictures and catch a glimpse of the pair and eventually issued a plea for privacy on Twitter.
ASAP Science
Greg and Mitch are the guys behind the massively popular ASAP Science YouTube series. The two have been a couple for seven years and first met as biology undergraduates at university. But while they might have first come out at high school, they were forced to come out for a second time after becoming famous and being constantly scrutinised by the public. They both received a barrage of homophobic comments and trolling online.
"We've also experienced a lot of negativity and discussions around our sexuality, and therefore, we felt the need to sort of come out... again," Greg explains in the video titled "Coming Out Twice."
Register for free to continue reading
Registration is a free and easy way to support our truly independent journalism
By registering, you will also enjoy limited access to Premium articles, exclusive newsletters, commenting, and virtual events with our leading journalists
Already have an account? sign in
Register for free to continue reading
Registration is a free and easy way to support our truly independent journalism
By registering, you will also enjoy limited access to Premium articles, exclusive newsletters, commenting, and virtual events with our leading journalists
Already have an account? sign in
Join our new commenting forum
Join thought-provoking conversations, follow other Independent readers and see their replies