Joan Rivers 'remains on life support' five days after heart and lung failure, comedienne's daughter Melissa Rivers confirms
The comedienne has been in a medically induced coma since she suffered from a near-fatal cardiac and respiratory arrest during a routine operation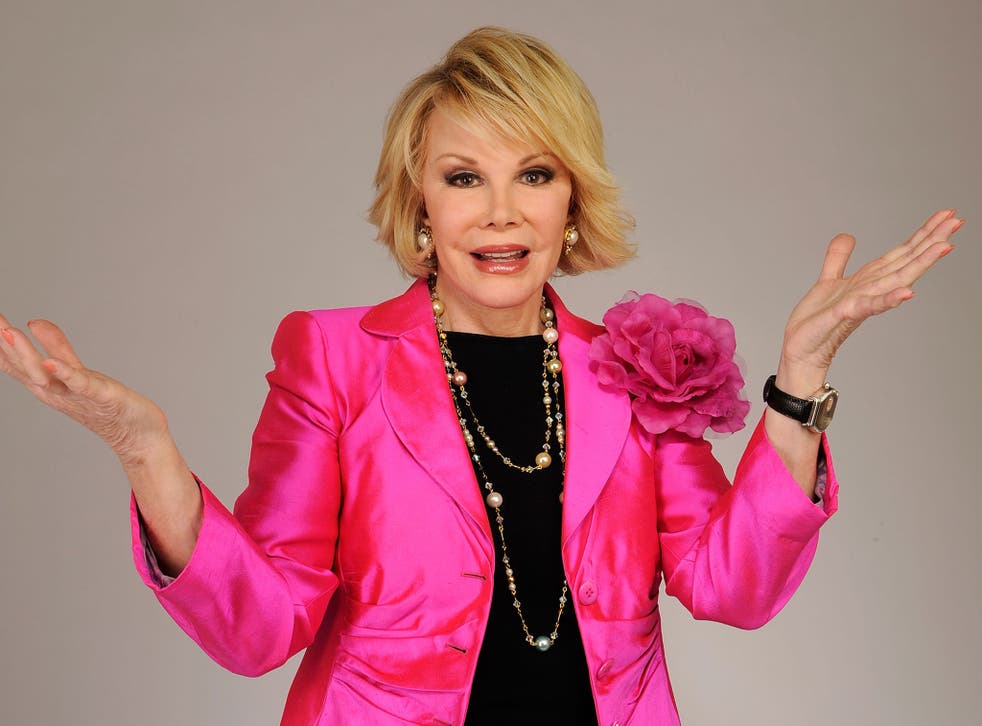 Joan Rivers is still fighting for survival on a life support machine, her daughter Melissa Rivers confirmed Tuesday (2 September).
The comedienne has been in a medically induced coma since she suffered from a near-fatal cardiac and respiratory arrest during a routine operation on her vocal chords on Thursday (28 August).
Melissa Rivers has since released another statement, giving fans an update on her mother's current condition.
She said: "On behalf of my mother and our family, we are extremely grateful for all the love and support we have received.
"At this time, she does remain on life support.
"I know my mother would be overwhelmed by the continued outpouring of kindness and I want to thank everyone for keeping us in their prayers."
In pictures: Nine of Joan Rivers' most controversial statements

Show all 20
The family and friends of Rivers, 81, held vigil by her bedside at the Mount Sinai Hospital in New York City.
If she is woken up from the coma, medical experts have indicated that the rehabilitation process could be long and arduous, and potentially span years.
A host of famous names have taken to Twitter to send their best wishes and prayers for her recovery, including Charlie Sheen, who wrote: "Please come back to us young lady. Your inimitable genius and compassion keeps a world you set in motion, a lot better every day."
Girls star Lena Dunham sent "all love and healing wishes to her Her Majesty Joan Rivers" while Kelly Osbourne said she had "got down on my knees and prayed" for a speedy recovery.
The sharp-tongued co-host of Fashion Police has been criticised for her often provocative comments, and recently sparked outrage after a series of "insensitive" comments she made regarding the conflict between Israel and Gaza.
Rivers' health problems followed a busy week for the star, who attended the MTV Video Music Awards and the Emmys, and performed in Manhattan on Wednesday 30 August.
Join our new commenting forum
Join thought-provoking conversations, follow other Independent readers and see their replies