Julien Blanc: Petition urges UK to deny visa to controversial US 'pick-up artist'
Blanc has already been forced to exit Australia over his sexist and "abusive" dating seminars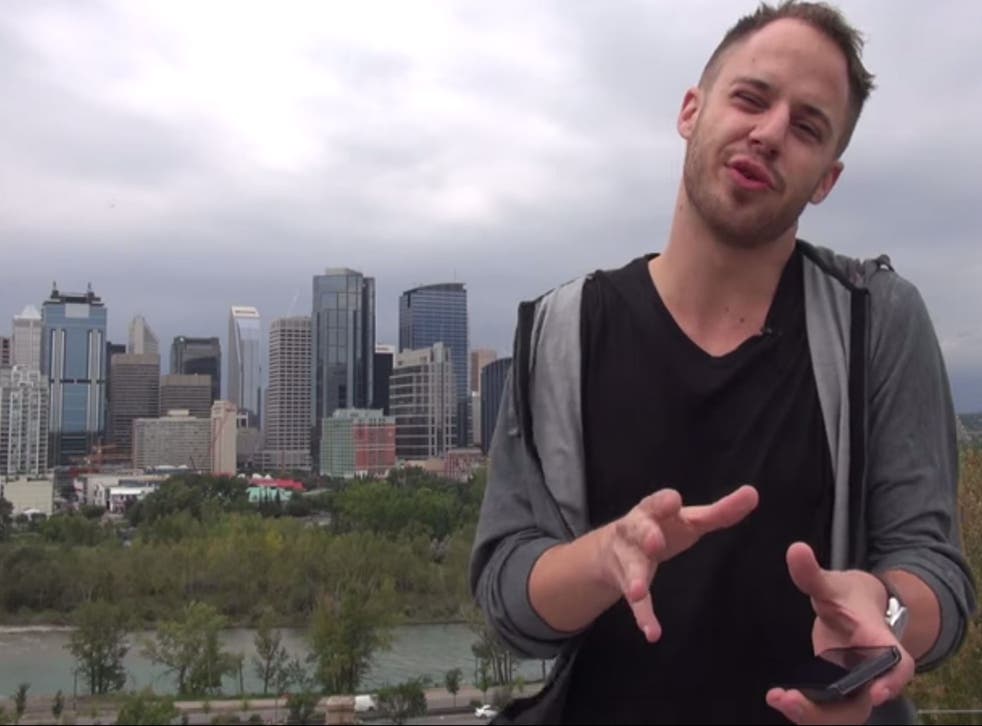 The Home Office has been urged to deny Julien Blanc from obtaining a visa to the UK, following protests about the 'pick-up artist's' sexually abusive and racist dating advice.
Blanc, who calls himself "the international leader in dating advice", was forced to swiftly exit Australia after his visa was withdrawn, ending that leg of his tour prematurely.
A final date held by his assistant on a boat on Melbourne's Yarra river last Thursday was cancelled after protesters trailed the boat and campaigned along the river.
He is scheduled to arrive in the UK for a tour dates later this month, where he will advise men how to "game" women. He is scheduled to return to the UK for further seminars in March and April 2015. An online petition calling for the Home Office not to allow Blanc a visa has since been signed by over 18,400.
Caroline Charles – who is using a pseudonym following online vitriol about the petition – said that Blanc and his company Real Social Dynamics "promote sexist, racist and criminal approaches to women".
"To allow this man into the UK legitimises sexual assault and predation, and sends a message that women are playthings or objects without agency," the petition reads.
"Australia has already taken a stand by revoking his visa, let us demonstrate that we feel the same way about his message."
Blanc's critics say that promotion of his seminars suggest that men deploy harassment and abuse tactics to attract women, using the hashtag #ChokingGirlsAroundTheWorld.
A video of him at a Japanese event shows him telling an audience: "At least in Tokyo, if you're a white male, you can do what you want. I'm just romping through the streets, just grabbing girls' heads, just like, head, pfft on the dick. Head, on the d**k, yelling, 'pikachu.'" He then demonstrates with a female member of the public.
A Home Office spokesperson said that they could not comment on individual cases, but said:
"All visa applications are considered on their individual merits in line with the immigration rules.
"The Home Secretary has the power to exclude an individual if she considers that his or her presence in the UK is not conducive to the public good."
The opening statement on Blanc's website reads: "Make girls beg to sleep with you after short-circuiting their emotional and logical mind into a million reasons why they should…"
His bootcamps cost $2,000 (£1,250).
Join our new commenting forum
Join thought-provoking conversations, follow other Independent readers and see their replies