Justin Bieber Roast: 'You have such a great career behind you,' plus more of the harshest jokes from Comedy Central take down
Ron Burgundy, Snoop Dogg, Martha Stewart and Jeff Ross were among those who ripped into the singer during the show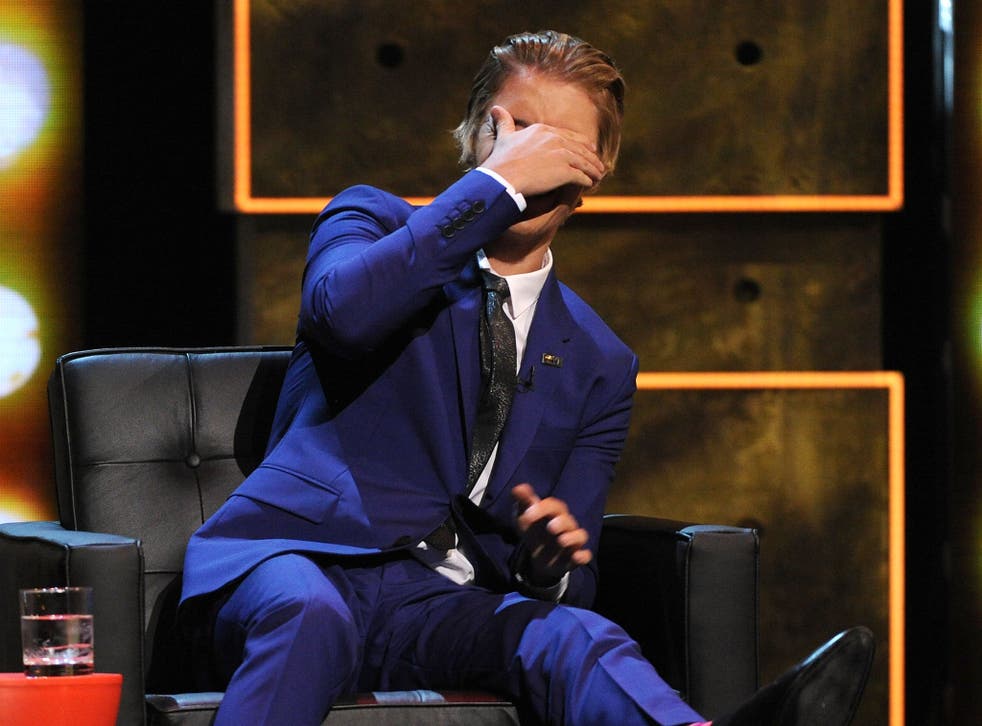 "When people ask what I got for my 21st birthday, I'll tell them I got my d**k kicked in," Justin Bieber told reporters post-Roast.
"I should have known. Everybody was going balls to the wall."
In true Comedy Central style, no nerve was left untouched when comedians, rappers, Will Ferrell in full Anchorman character and, erm, Martha Stewart laid into the pop singer on Saturday.
Some spectacular jokes were to be had at the expense of the star, who chipped in with a few lines of his own when he got the chance to take to the microphone after his verbal battering.
Here are some of the harshest put-downs we could actually print.
Jeff Ross: "I know you'll never end up like Kurt Cobain or Amy Winehouse ... respected."
Shaquille O'Neal: "Justin, as a father of six, you have to straighten up, son. Last year, you were ranked the fifth most hated person of all time. Kim Jong-un wasn't even ranked that low. And he uses your music to torture people."
Ron Burgundy: "This kid has spunk, moxie, and probably a few other STDs."
Chris D'Elia: "You have it all, except for respect, love, friends, and a Grammy."
Jeff Ross: "Justin, you have such a huge career behind you."
Kevin Hart: "Bieber has 10 million fans — most are in middle schools, or standing at least 500 feet away from one."
Martha Stewart: "Justin you have no idea what you're in for. I'm sure it's great to have 60 million followers on Twitter, but the only place people will be following you in jail is into the shower."
Hannibal Buress: "They say that you roast the ones you love, but I don't like you at all, man. I'm just here because it's a real good opportunity for me."
Jeff Ross: "Seth Rogen thinks you're a conceited piece of s***, and he hangs out with James Franco."
Justin Bieber's biggest controversies and mishaps

Show all 17
Ludacris: "Justin Bieber wants to be black so bad, he's actually seen Kevin Hart's movies in theaters"
Ron Burgundy: "People refer to Mr Bieber as a kid or a boy. Well here's a newsflash, gang: He's a man. A full-grown man, who works and loves and makes things with his hands. A man who sings songs for nine-year-olds and cuts his hair like a gay figure skater."
Jeff Ross: "Lately a lot of people have been pointing their fingers at you — and those are just lesbians showing the barber how they want their haircut."
Snoop Dogg: "You bought a monkey! I mean, that monkey was more embarrassed than the one that started the Aids epidemic."
Jeff Ross: "Selena Gomez wanted to be here, but she's dating men now. Is it true you dumped her because she grew a moustache before you?"
Ludacris: "He may have turned 21, but Justin will always be a baby to me. Since babies (urinate) everywhere and never know when to shut up."
Bieber: "WHAT do you get when you give a teenager $200 million. A bunch of has-beens calling you a lesbian for two hours."
Republished on 31 March to coincide with live show
Join our new commenting forum
Join thought-provoking conversations, follow other Independent readers and see their replies