Kanye West apologises again for bringing up Wiz Khalifa and Amber Rose's son in Twitter spat
'Every day I feel more deeply, deeply, deeply apologetic about that,' West says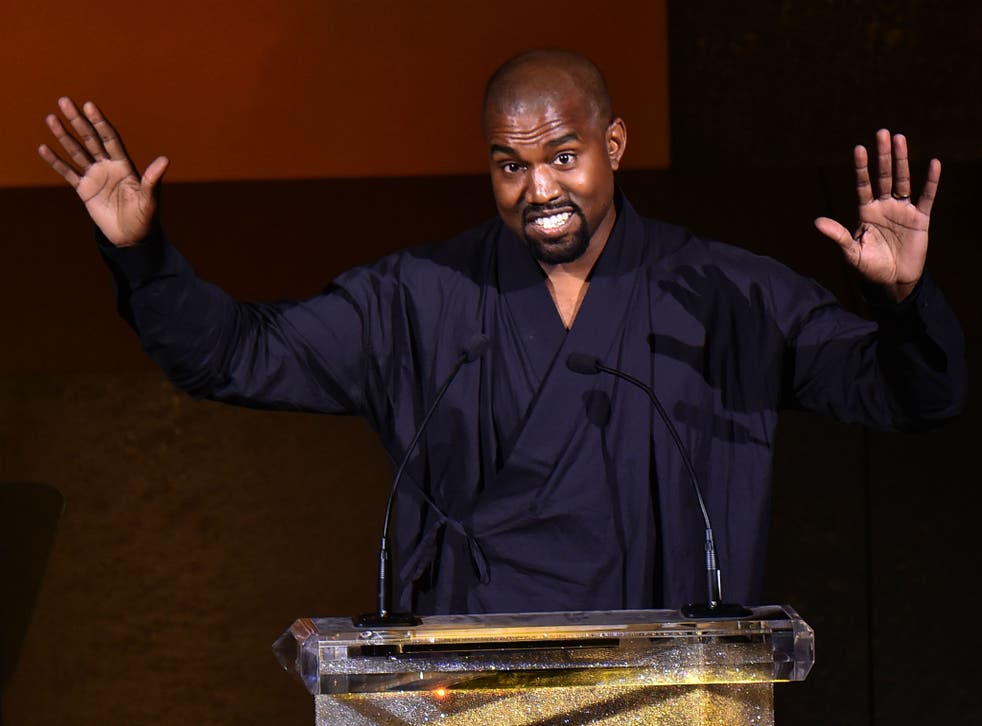 Three months on, Kanye West is still sorry for bringing up Wiz Khalifa and Amber Rose's child during a Twitter spat with the rapper.
At the end of January, West and Khalifa engaged in a Twitter feud that had the internet talking. It started when West misjudged a tweet from Khalifa and embarked on a tirade taking aim at the Pittsburgh rapper's music and making offensive remarks about Rose, the mother of Khalifa's son who also used to be in a relationship with West. He also bizarrely claimed Khalifa wouldn't have a son if it wasn't for him (presumably because he split with Rose). In amidst all this, he did compliment Khalifa's trousers.
Following the rant, West later apologised for bringing Sebastian into the row. Something he apparently gets more sorry for every day.
Kanye West's greatest self comparisons

Show all 12
Speaking to Steve Harvey (of Miss Universe blunder fame) on his radio show, West explained: "I've talked to Wiz, Amber's talked to Kim. But I really want to stress the amount of respect that I have for parents and that there is no concept of anyone beating up on someone else's child or that type of concept.
"So every day I feel more deeply, deeply, deeply apologetic about that concept, because I only want to put out positive, positive, positive concepts."
West's 20-minute phone-in on the show comes after he and his wife attended the prestigious Met Gala on Monday evening. There, he seemed much less willing to talk to the press as when asked about the inspiration for the blue contact lenses he was sporting he simply replied: "Vibes". Ok, then.
Join our new commenting forum
Join thought-provoking conversations, follow other Independent readers and see their replies