Katie Hopkins comments on Peaches Geldof's heroin death... After writing entire column saying she wasn't going to comment
The socialite's final inquest revealed the tragic details of her last moments. And Hopkins just couldn't seem stop herself
Jenn Selby
Thursday 24 July 2014 10:12 Comments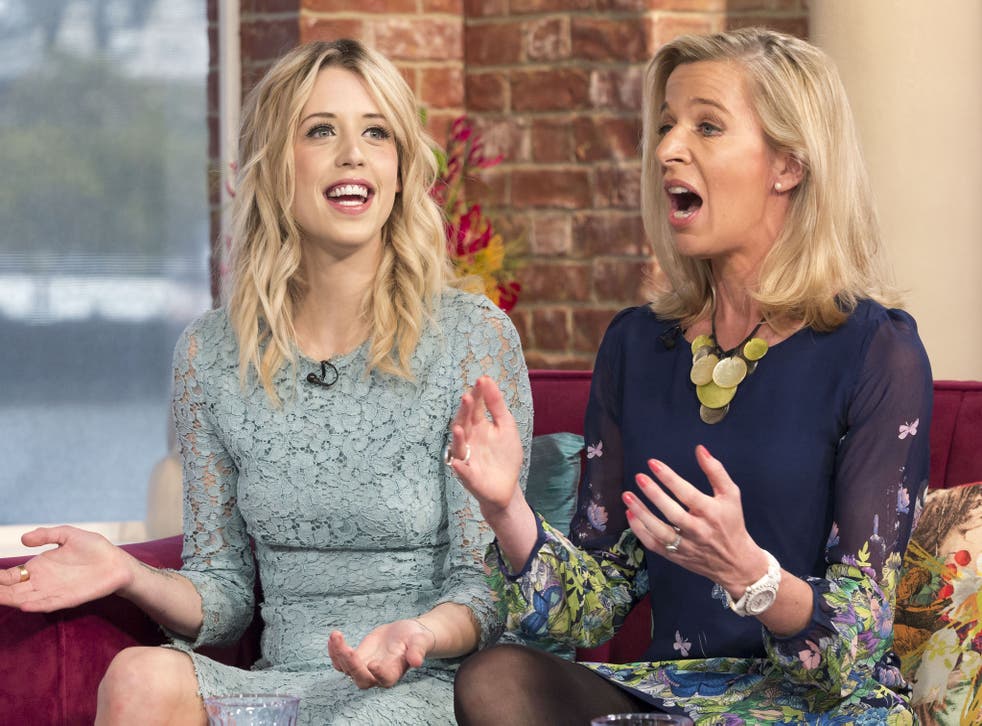 No-one batted an eyelid when Katie Hopkins did the entirely characteristic and criticised Peaches Geldof's parenting skills as the details of her final moments were revealed at an inquest yesterday (23 July).
The inquest, held in Gravesend, Kent saw the socialite's widowed husband, Thomas Cohen, take to the stand for an emotional testimony, in which he revealed that Peaches had been on a rehabilitation programme for two years as she struggled to overcome her addiction to heroin.
She had weekly drugs tests, he told Coroner Roger Hatch, that came back clear. However, in light of her death on 6 April 2014, he now believes she lied about the results.
The inquest also heard how Peaches, dressed in a grey dress and a striped top as she lay slumped on the bed, was discovered. Police found a box of sweets with a capped syringe hidden inside of it lying next to her body. They also found £350 worth of heroin at a purity of 61 per cent.
The time of her death meant that her infant son Phaedra, who was just one years old, had been left alone in a spare bedroom for up to 17 hours as his mother lay dead.
Peaches Geldof - a life in pictures

Show all 31
Of course, for Hopkins, the details only served to back up her original claims about the socialite. The famed on-screen foe of Peaches and mocker of her attachment parenting practices (see that now infamous This Morning clash between the two below) was right all along and now had the evidence to prove it. So she told her 186,000 followers on Twitter:
And it might have carried some weight, too, in a crass sense. Had she not gone to great lengths in the days after Peaches' preliminary inquest in April, that ruled that heroin had been a "likely cause" of her death, not to tweet about her.
In fact, Hopkins dedicated her entire Sun column to explaining that she wasn't going to comment on Peaches' passing, because the mother-of-two "wouldn't have wanted her to".
"Death is a strange thing," she started her piece. "Despite it being part of everyday life, we still find it hard to come to terms with. Mostly we prefer not to think about it, hoping we die in our sleep — old, fat and happy. But death at 25 is shocking.
"Most fall to a stunned silence at the news, disbelieving at first. But celebrities scramble to their Twitter accounts, rushing to outdo each other in public display of distress."
She then listed a number of famous names, like Gok Wan and Myleene Klass, who felt the need to comment on her passing, despite never knowing the socialite in person. Hopkins herself had come under fire for failing to acknowledge Geldof's passing publicly.
"One tabloid managed to cobble together a full-page article from those spitting venom on Twitter that I hadn't gushed sadness all over social media.
"A magazine offered me a fee to comment on her death.
"That is not how decent people behave in Britain. In the UK it is stiff upper lip and tears at the crematorium."
No, instead they (meaning Hopkins) comment on her death for free. And bitterly so. Via social media.
"Peaches and I met once, on a TV sofa in central London," she wrote. "We were strangers and remained adversaries. Peaches didn't want a tweet from me. She didn't welcome it in life. She certainly didn't need it in death. She was tough enough not to seek approval from anyone. I admire that trait in others."
Hopkins even went as far as to stress the need for the media and the famous alike to allow the Geldof family their right to grieve in private.
"Now Sir Bob, her husband and the children need to be left in private to clutch on to anything that keeps them afloat. We can feel dreadful for them without providing commentary at the horrible spectacle of it all.
"Growing up without a mum brought heartbreak into Peaches' life. Her death threatens to do the same for her boys. History has done a terrible thing and repeated itself. When everything seems lost for one poor family, there is only dignity to hold on to and privacy to give. Sir Bob kept his dignity with words of raw despair."
"I offer privacy with silence," she concluded. "Peaches didn't need tweets from celebrities or strangers — she just needed a mother's love."
Three months later, and apparently, she did.
Register for free to continue reading
Registration is a free and easy way to support our truly independent journalism
By registering, you will also enjoy limited access to Premium articles, exclusive newsletters, commenting, and virtual events with our leading journalists
Already have an account? sign in
Join our new commenting forum
Join thought-provoking conversations, follow other Independent readers and see their replies