Katy Perry's lawyers demand Left Shark costume design be removed from website
Singer's lawyers claim she owns copyright to the costume 
Heather Saul
Saturday 07 February 2015 11:34 Comments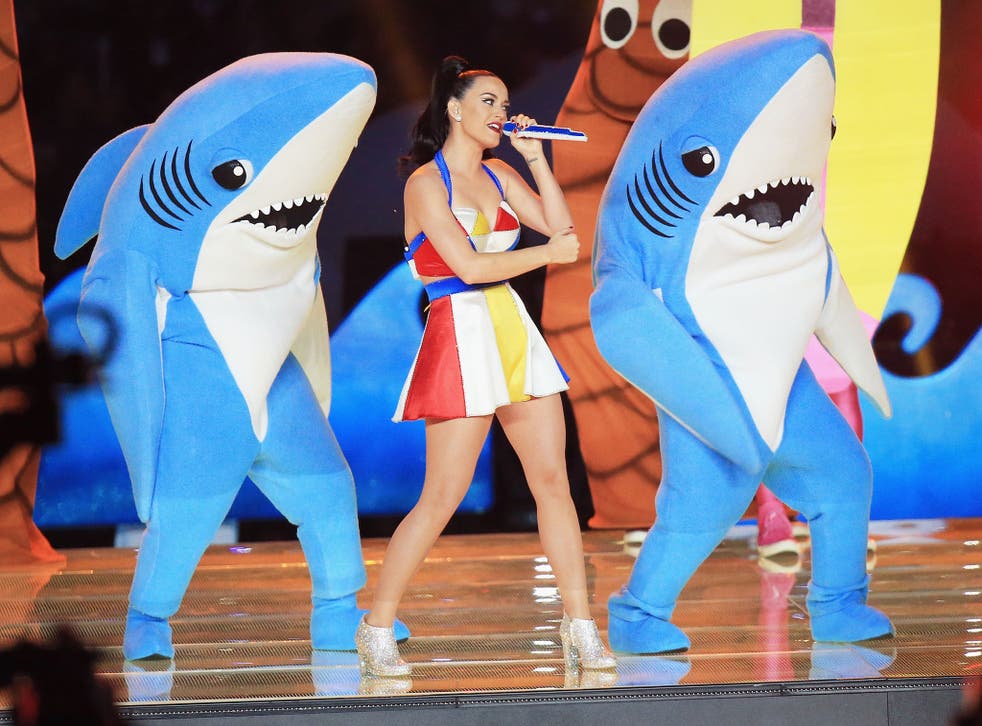 Lawyers for Katy Perry have demanded a website remove a design for a 3D printed model of a Left Shark costume, after a dancer wearing a shark suit went viral for seemingly forgetting their routine during a Super Bowl half-time performance.
The singer enlisted the help of two people dressed in shark costumes for her half-time show, but Perry found herself somewhat overshadowed by Left Shark's chest bumping, irregular moves.
In the midst of the subsequent Left Shark hysteria, Fernando Sosa began selling a design for the costume via an online directory of blueprints.
However, his design, which was being sold through Shapeways.com, caught the attention of Perry's lawyers, who said he had not consented to the use of the shark.
Mr Sosa posted a copy of the letter he received on Instagram, which read: "As you are undoubtedly aware, our client never consented to your use of its copyrighted work and IP, nor did our client consent to the sale of the infringing product.
Katy Perry's Super Bowl halftime show

Show all 10
"Your unauthorised display and sale of this product infringes our client's exclusive rights."
Mr Sosa was selling the item for $24.99 (£16) but has now uploaded it to a different site where it can be downloaded for free, the BBC reports.
In the item's description, he wrote: "Since some lawyers send [sic] a cease and desist to Shapeways.com where I was selling this little bad boy shark and [sic] I cannot longer sell this.
"Apparently sharks, palm trees and beach balls are all now copyrighted…anyways I'm making this available to everyone. Now you can 3D Print your very own left shark. Just make sure you download this file ASAP just in case it's taken down. "
Register for free to continue reading
Registration is a free and easy way to support our truly independent journalism
By registering, you will also enjoy limited access to Premium articles, exclusive newsletters, commenting, and virtual events with our leading journalists
Already have an account? sign in
Join our new commenting forum
Join thought-provoking conversations, follow other Independent readers and see their replies