8 of Makiko Futaki's best Studio Ghibli films
Makiko Futaki, one of the Japanese animation powerhouse's most prestigious animators, died earlier this month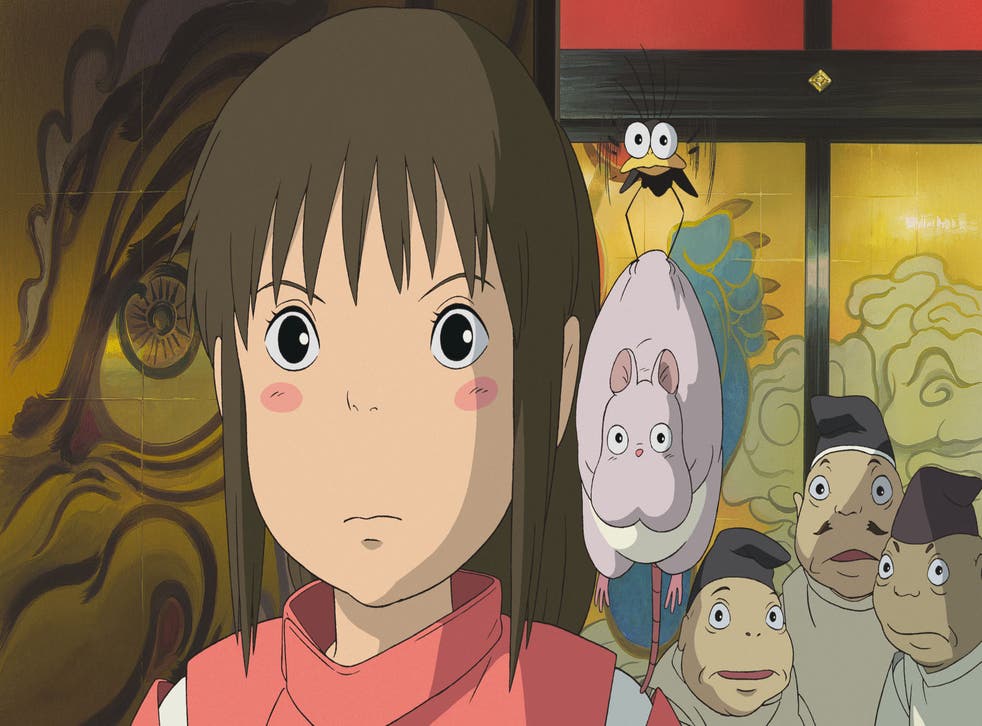 Veteran Studio Ghibli animator Makiko Futaki has died at the age of 57.
Futaki worked on virtually every major Studio Ghibli animation and is undoubtedly one of the Japanese powerhouse's most accomplished animators.
Futaki, who is best known for Oscar-winning film Spirited Away, died in a Tokyo hospital from an unspecified illness earlier this month. Her death was not disclosed to the public until recently when several reports emerged online. A private funeral was held.
Born in June of 1958, Futaki first made a name for herself at the Private Animation Festival with cine-calligraphy films. She first started working with Ghibli in 1981 and winded up working with them for three decades and remained an instrumental part of the studio until she died.
Futaki worked with prestigious Japanese director, Hayao Miyazaki, on all of his feature films and some of the studio's best-loved works, from Princess Mononoke to My Neighbor Totoro. She also helped animate Akira, the landmark 1988 feature adaptation of Katsuhiro Otomo's cyberpunk manga.
Here we take a look at Futaki's most memorable Studio Ghibli films:
Studio Ghibli's feature films

Show all 20
Spirited Away
The best known of all of her films, Spirited Away won an Oscar back in 2003 and is the most successful film in Japanese history.
Despite being a favourite with all ages, this intriguing, fantastical work is listed among the top ten BFI list of the 50 films you should see by the age of 14. The fantasy animation tells the story of Chihiro, a sullen young girl who moves to a small Japanese town in the countryside with her parents. En route, she enters the spirit world.
When she returns to her parents, she find they are in danger and have metamorphised into pigs thanks to the work of the witch Yubaba (Natsuki). In turn, Chihiro takes a job working in Yubaba's bathhouse to find a way to free herself and her parents in an attempt to return to the human world.
Howl's Moving Castle
Also directed by Miyazaki, this film is based on a novel with the identikit name by British writer Diana Wynne Jones.
Grossing $190 million in Japan and $235 million worldwide, it is one of the most financially successful Japanese films in history and was nominated for an Oscar in 2006 but lost to Wallace and Gromit: The Curse of the Were-Rabbit.
Having been dubbed into English by Pixar's Pete Docter and distributed across North America by Walt Disney Pictures, it received international acclaim.
The plot traces a love story between a girl called Sophie who has been cursed by a witch with the body of an old woman, and a young wizard named Howl. At Howl's castle she encounter's Howl's fire demon Karishifâ, who makes a deal with Sophie - if she breaks the contract he is under with Howl, Karushifâ will lift the curse Sophie is under.
Princess Mononoke
Released in 1997, Princess Mononoke has also received widespread critical acclaim. Distributed in North America by Miramax Films, it performed poorly at the box office performance but sold well on DVD and video, greatly increasing Ghibli's popularity and influence outside Japan.
The plot traces the young Emishi warrior Ashitaka's involvement in an epic battle between the gods of the forest, and the humans who are intent on destroying it. With its groundbreaking use of 3D rendering, its performance in Japan was only surpassed by Titanic.
My Neighbour Totoro
The animated fantasy film won the Animage Anime Grand Prix prize and the Mainichi Film Award and Kinema Junpo Award for Best Film in 1988 and was later released in the US by FoxVideo in 1993.
The film tells the tale of the two young daughters, Satsuki and Mei, and their encounters with friendly wood spirits in postwar rural Japan.
Kiki's Delivery Service
This was the first Studio Ghibli film released under the 15 year distribution partnership between the Walt Disney Company and Studio Ghibli.
Thirteen-year-old witch Kiki leaves home with her talking black cat Jiji, where she learns how to take care of her chosen town and the people who live there.
Porco Rosso
While not as well know as other Ghibli works, Porco Rosso is something of a cult classic. The 1992 film which revolves around an Italian World War I ex-fighter ace, now living as a freelance bounty hunter chasing "air pirates" in the Adriatic Sea.
Turned into a pig as punishment for his cowardice, he becomes known to the world as "Porco Rosso" (Red Pig) in Italian. Ambushed by pirates who threaten to kill him and destroy his plane, his young companiion Fio talks them out of it on the condition that he takes part in a final fight with his ultimate rival, the American pilot Curtis.
Whisper of the Heart
Directed by Yoshifumi Kondo, this beautiful romantic drama told of the love between a girl who adores reading books, and the boy who has previously checked out all of the library books she selects. The boy's grandfather has a violin sales and service shop and is desperate to be a violin maker like his grandfather.
Only Yesterday
This 1991 release was a shock box office success, garnering a wide adult audience of both genders and was widely acclaimed by Western critics. It received a 100 per cent rating on Rotten Tomatoes. The plot tracks Taeoko (a 27-year-old unmarried women who lives in Tokyo) who then travels to Yamagata where she recollects her memories as a school girl.
Futaki's final film, the trailer of which you can watch above, is When Marnie Was There, which will be shown in UK cinemas for the first time ever this year.
The film could potentially be seen as the cinema house's swansong - key directors Miyazaki and Isao Takahata both retired in 2014.
When Marnie Was There will be shown in UK cinemas on 10 June
Join our new commenting forum
Join thought-provoking conversations, follow other Independent readers and see their replies