Martha Stewart accuses Snoop Dogg of 'smoking for four hours' during Justin Bieber Roast
The actress claimed she felt 'woozy' after sitting next to the rapper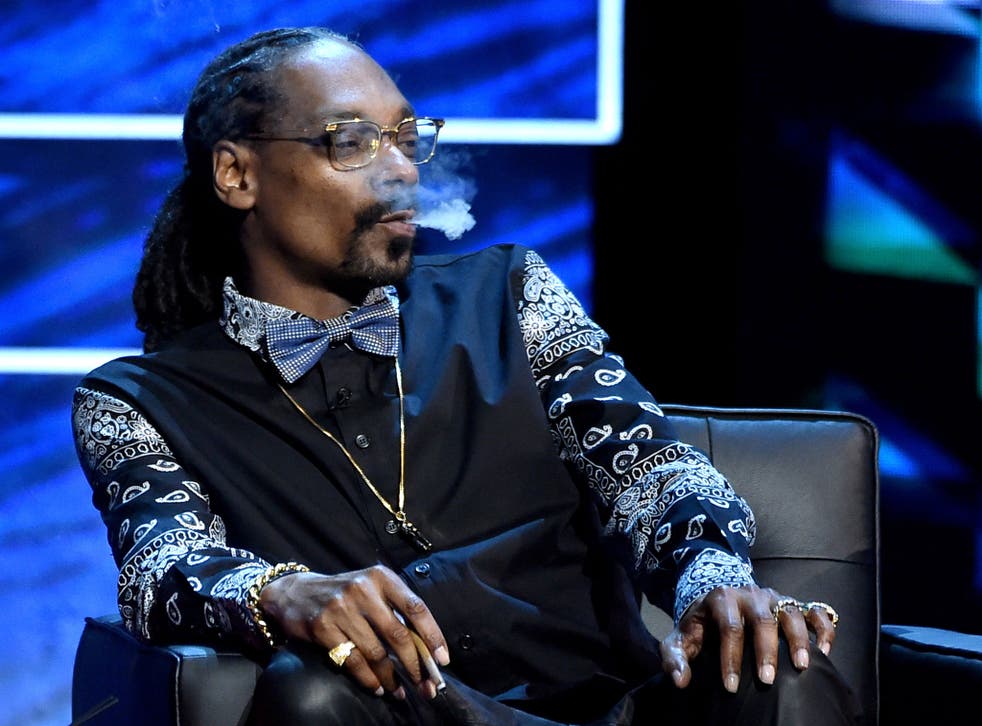 Justin Bieber's Roast will probably be remembered as one of Comedy Central's harshest and most heated take downs to date.
Except perhaps in the eyes of one rapper, who coolly and calmly sat on the sidelines and watched as Will Ferrell in full Anchorman character, Jeff Ross, Shaquille O'Neal and Kevin Hart gave the 21-year-old singer a verbal "d*ck kicking", before getting up and taking a swing himself.
Martha Stewart, the author of some of the programme's less broadcastable jokes, attended from New York after being personally invited by Bieber. She had an interesting theory as to why Snoop Dogg appeared so relaxed during the show.
"And he had come out of his trailer smoking, and his trailer, you couldn't even see in his trailer. I did not go in his trailer."
Unexpected successful people who have admitted to smoking cannabis

Show all 14
Cannabis is legal on prescription for patients with a medical condition in Los Angeles, where the show was filmed.
Snoop is yet to clarify Stewart's assertions about the contents of said cigars. He did, however, come up with some pretty inflammatory critique of his young peer.
Join our new commenting forum
Join thought-provoking conversations, follow other Independent readers and see their replies