Matthew McConaughey admits own vanity: 'I think it's a good thing. It's done more good things for me than it has not'
'My dad was an athlete. I got real fortunate with that. I haven't used a weight in three years,' he continued modestly in his GQ cover interview
Jenn Selby
Wednesday 22 October 2014 14:24 Comments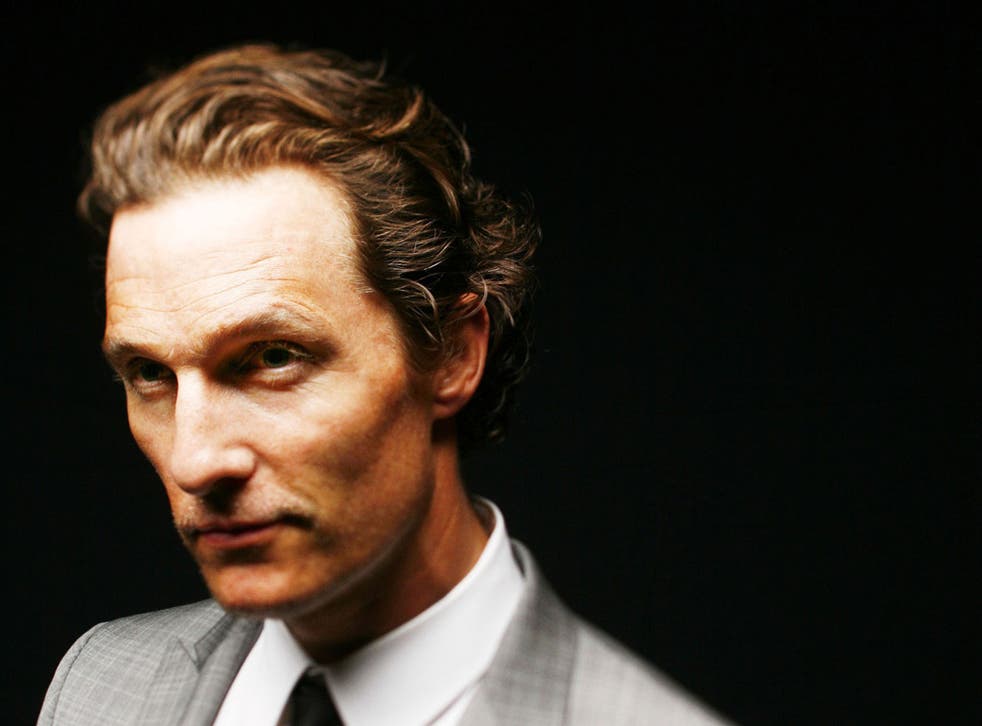 Matthew McConaughey is known for many things. His starring role in True Detective is one of them. As is his Oscar-winning performance as a one-time homophobic cowboy in Dallas Buyers Club.
Modesty, however, is not one of them. And he knows it, too. In fact, he's proud of it.
"I am vain," he confirmed in an interview with US GQ magazine.
"I think vanity is a good thing. It's done more good things for me than it has not."
"I have good genes," he continued.
"My dad was an athlete. I got real fortunate with that. I haven't used a weight in three years. Plus ten pounds, minus ten pounds - I can go bam, within a week."
This, of course, is the man who made a point of thanking God, his father and, most importantly, himself during his famed Best Actor speech at the Academy Awards earlier this year.
"And to my hero," he told the star-studded audience as he accepted his Oscar.
"That's who I chase. Now when I was 15 years old, I had a very important person in my life come to me and say 'who's your hero?' And I said, 'I don't know, I gotta think about that. Give me a couple of weeks.' I come back two weeks later, this person comes up and says 'who's your hero?' I said, 'I thought about it. You know who it is? It's me in 10 years.' So I turned 25.
"Ten years later, that same person comes to me and says, 'So, are you a hero?' And I was like, 'not even close. No, no, no.' She said, 'Why?' I said, 'Because my hero's me at 35.' So you see every day, every week, every month and every year of my life, my hero's always 10 years away. I'm never gonna be my hero. I'm not gonna attain that. I know I'm not, and that's just fine with me because that keeps me with somebody to keep on chasing."
Elsewhere during his cover interview for GQ, McConaughey expressed his wishes for his favourite NFL team, the Washington Redskins, not to change their name despite complaints that it is racist and disrespectful to Native Americans.
"What interests me is how quickly it got pushed into the social consciousness," he said on the call to adapt the team's famed moniker in line with modern political correctness.
"We were all fine with it since the 1930s, and all of a sudden we go, 'No, gotta change it'? It seems like when the first levee breaks, everybody gets on board.
"I know a lot of Native Americans don't have a problem with it, but they're not going to say, 'No, we really want the name.'
He somehow crowbarred his feelings on gun control into the same Redskins breath, explaining that while US citizens "have the right to have guns", giving that same freedom to all puts firearms "in the wrong hands in other places" away from private ranges.
No, we have no idea how this relates to the issue of the Washington Redskins either. But that's McConaughey. And he loves being McConaughey.
Register for free to continue reading
Registration is a free and easy way to support our truly independent journalism
By registering, you will also enjoy limited access to Premium articles, exclusive newsletters, commenting, and virtual events with our leading journalists
Already have an account? sign in
Join our new commenting forum
Join thought-provoking conversations, follow other Independent readers and see their replies