Andy Murray declares himself a feminist, after hitting back at sexist criticism of his coach Amélie Mauresmo
His decision to appoint a female coach was criticised at the time by fellow players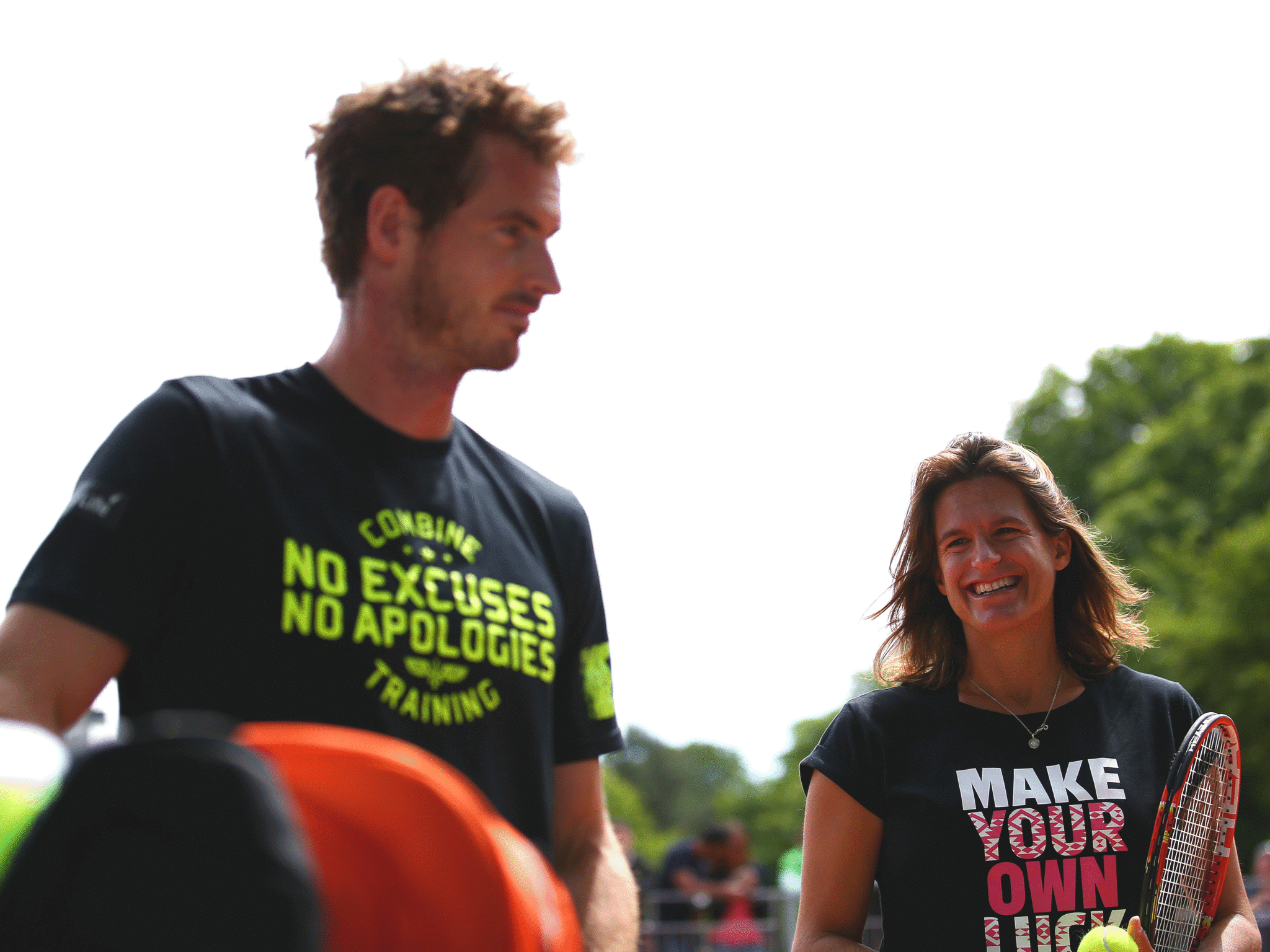 Tennis star Andy Murray has declared himself a feminist, hitting back at what he sees as sexist criticism of his female coach, Amélie Mauresmo.
Writing in his column for French sports paper L'Equipe, which was also published on his website, Murray claims that Mauresmo, who herself is a former World No. 1, has faced unfair criticism and prejudice simply because she is a woman.
He writes that Mauresmo, as his coach, has often been criticised when he loses - something that he claims his former male coaches, like Ivan Lendl, never experienced.
With her appointment in June 2014, Murray became one of the first elite athletes in the world to take on a female coach - a decision that resulted in sexist comments from some quarters, even from fellow players.
Shortly after her appointment, Australian tennis pro Marinko Matosevic said that he didn't "think that highly of the women's game.
He then gave a backhanded compliment to Murray, saying: "It's all equal rights these days. Got to be politically correct. So, yeah, someone's got to give it a go. It won't be me."
British tennis legend Virginia Wade also commented, saying she thought at first that Mauresmo's appointment was a joke.
It is true that Murray performed poorly in the months following her beginning as his coach - something that he takes full responsibility for.
He said: "I got off to a bad start last season and things have only got better since Amélie arrived."
"I was ranked eleventh in September 2014, now I'm ranked third - it speaks for itself."
After his bad loss to Roger Federer at the Masters in London in November 2014, he said that critics blamed his coach, and not him - something that he says he "shan't forget in a hurry."
Murray also commented on what he sees as sexism in the sport, where the majority of top-level coaches are men. He said that it is a "crying shame" that there aren't more women coaches in the sport, before stressing that Mauresmo's gender was not the reason he chose her as his coach.
Murray's mother is a permanent fixture on the sidelines during his games, and it was through her that he got in to the sport in the first place. He pays tribute to her in his column, emphasising the role that women have in his life.
He finishes by writing: "Have I become a feminist? Well, if being a feminist is about fighting so that a woman is treated like a man then yes, I suppose I have."
His comments in L'Equipe echoed his sentiment in a recent interview with Red Bulletin. When asked whether he was a feminist, he said: "I'm pro everyone being equal and if that's being a feminist then you could say so, yes."
Murray is currently lining up a replacement for Mauresmo, who will take time off as she is due to have a baby in August.
Murray is currently the world No. 3, behind Novak Djokovic and Roger Federer, in first and second places respectively.
He will take on the current World No. 1 later today, in the semifinal of the French Open, at the Roland Garros stadium.
Join our commenting forum
Join thought-provoking conversations, follow other Independent readers and see their replies