Bono might never play guitar again after bicycle accident
U2 singer has a titanium elbow, he writes, as he shares more details on crash
Andrew Griffin
Friday 02 January 2015 12:33 Comments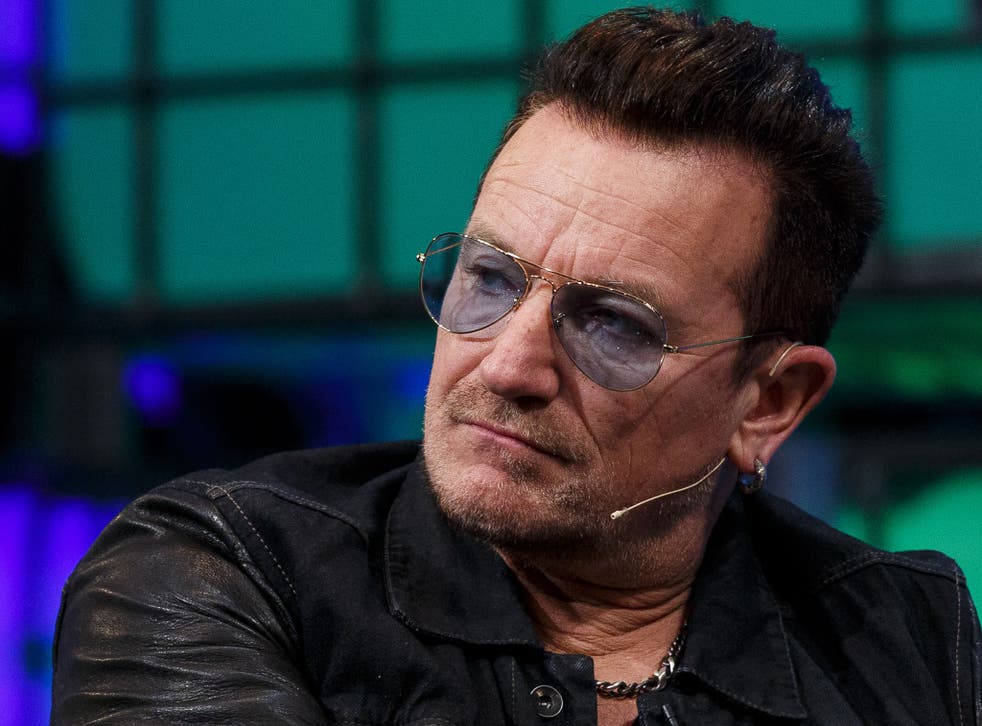 Bono might never be able to play guitar again after a bicycle accident in November.
In his A to Z of 2014, a round-up of his year posted on U2's website, Bono writes: "Recovery has been more difficult than I thought…"
"As I write this, it is not clear that I will ever play guitar again. The band have reminded me that neither they nor Western civilization are depending on this."
Bono started out playing guitar for the band, but now plays the instrument for U2 only rarely.
The accident in November left Bono with his "humerus bone sticking through" his jacket, he writes, and means that he now has a titanium elbow. Because he blanked out on impact, he has no idea how the accident happened.
Bono writes that the letter will be his only communication for the first half of 2015, "beyond muttering and singing to myself of course", as he recovers from the accident and prepares for U2's tour. He said that he also cancelled every public appearance as he attempts to get fit for the tour.
The letter also covers the controversial release on iTunes of U2's new album, Songs of Innocence, and updates readers on his family.
Register for free to continue reading
Registration is a free and easy way to support our truly independent journalism
By registering, you will also enjoy limited access to Premium articles, exclusive newsletters, commenting, and virtual events with our leading journalists
Already have an account? sign in
Join our new commenting forum
Join thought-provoking conversations, follow other Independent readers and see their replies