Cate Blanchett calls out red carpet sexism: 'Do you do this to the guys?'
Blanchett highlights the fact that women in Hollywood are still honoured for their appearance first, talents second in new GIF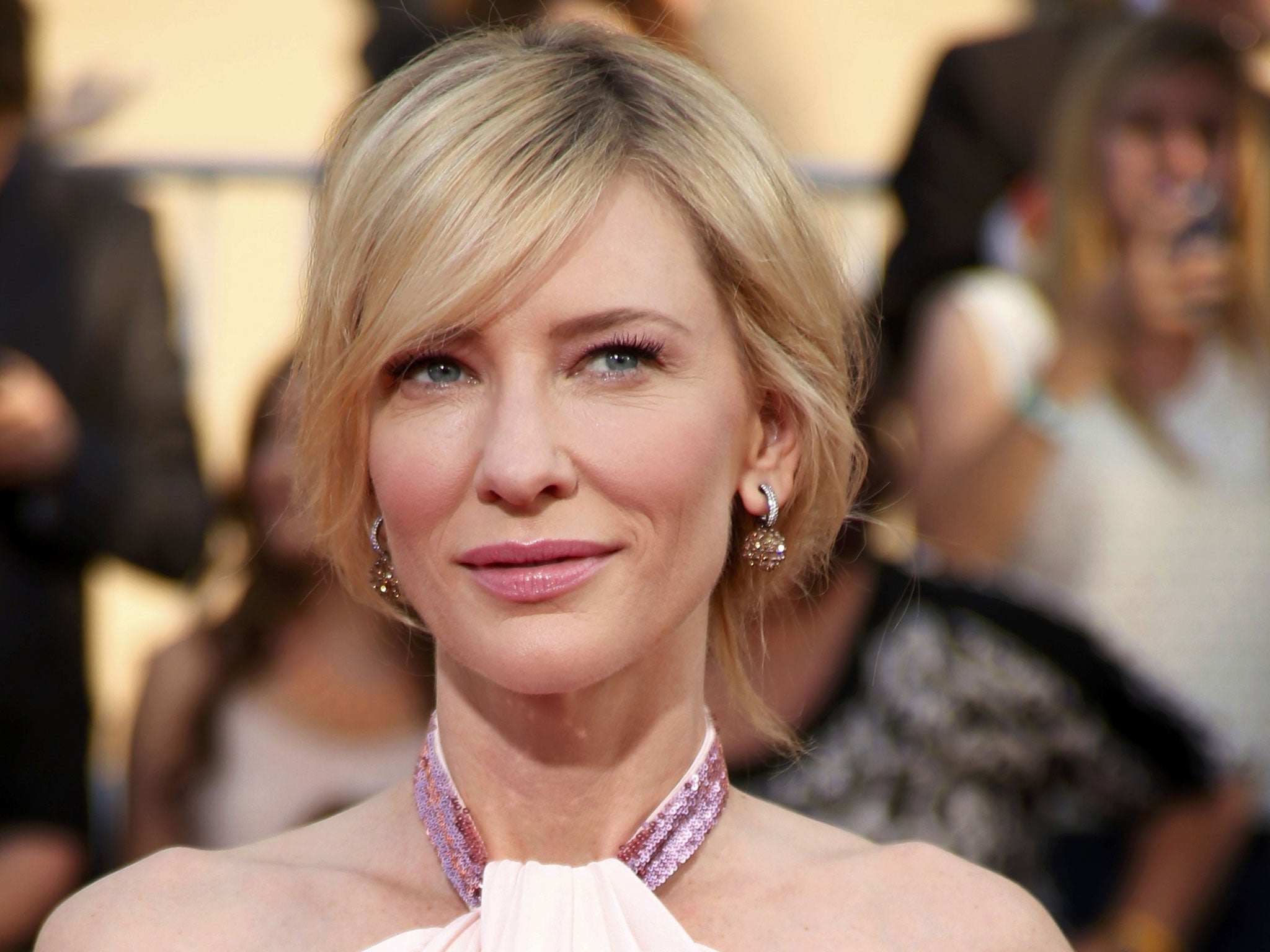 Where was Leonardo DiCaprio's full-length, outfit-spanning shot at the Screen Actor's Guild awards?
And how about Bradley Cooper's turn in the E! News 'mani-cam'?
Cate Blanchett might be the darling of the awards season, having scooped up Best Actress awards across the board so far, but she's not beyond calling out casual red carpet sexism when she's confronted with it.
The Blue Jasmine star found herself the victim of one particularly objectifying sweeping camera shot, that aimed to capture her outfit from the hem of her Givenchy gown to the tip of her side-swept hairstyle.
Crouching down to the E! cameraman's level, she pointed at him and said: "Do you do that to the guys?"
True to her observation, the broadcaster didn't appear to pay nearly as much attention to any of the male actors who stopped to talk to presenters on their way into the awards that evening.
Since then, Blanchett has become the heralded star of a feminist GIF doing the rounds on social media, that highlights the fact that women in Hollywood are still honoured by the media for their appearance ahead of their talents and achievements:
As has Top of the Lake and Mad Men actress Elisabeth Moss, who showed E!'s manicam-eraman exactly what she thought of their equally tasteless new feature:
---
Find out which impressive female actresses are set to be honoured for their talents first, appearance second, at the Oscars 2014:
Join our commenting forum
Join thought-provoking conversations, follow other Independent readers and see their replies