Lauren Goodger sex tape: Reality TV star calls for tougher laws on revenge porn after video leaks online
The TOWIE star, who was filmed in bed without her knowledge, said the spreading of intimate footage should be criminalised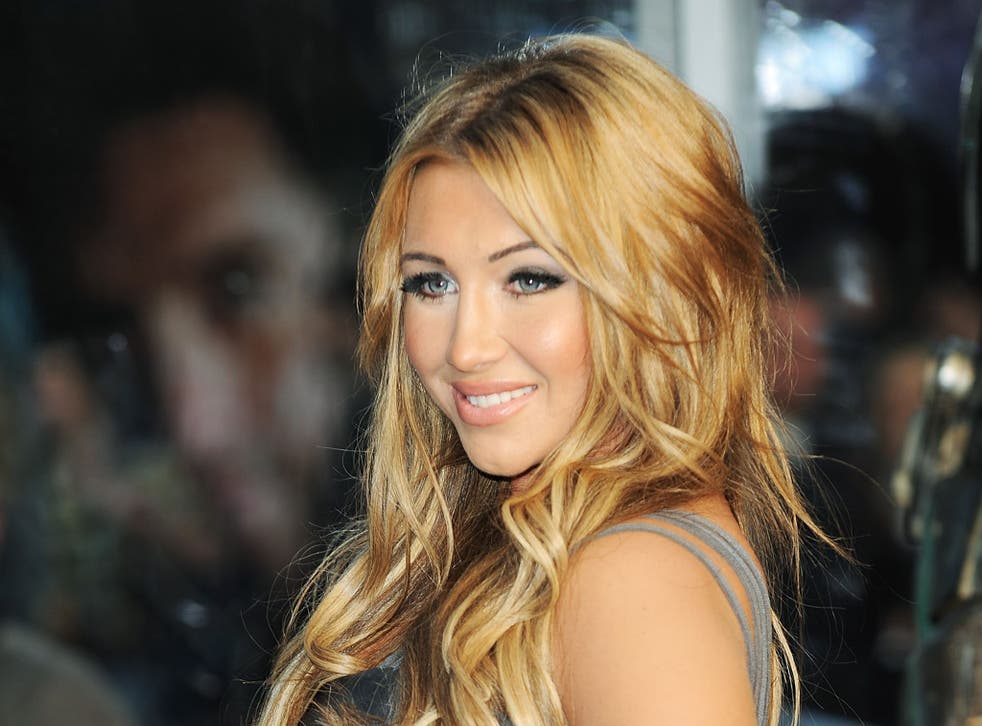 Lauren Goodger has called for tougher laws to prohibit revenge porn after a video of the TOWIE star performing a sex act on her ex-boyfriend leaked online.
The intimate clip of her and her ex-boyfriend, property developer Jake Mclean, 24, was filmed without her knowledge in the couple's bedroom at the home they shared in Epping Essex.
Goodger said she was "mortified and humiliated" to learn the clip had been circulating via text message, WhatsApp and email for over a week.
"Anyone caught sending private, intimate stuff like this about should be arrested," she told the Sun on Sunday.
"I didn't make a sex video like Kim Kardashian or Paris Hilton. I'm a grown woman and I've not done anything illegal."
The clip was also accompanied by her mobile phone number, and has led to a number of unwanted and sexually prying messages from members of the public.
The reality TV star and businesswoman was told she might have a case for harassment, but was later informed there was nothing to prevent the footage being spread from phone to phone by strangers.
Goodger does not believe she has been an intentional victim of revenge porn, but wants more to be done to make the spreading of intimate footage illegal.
"I've got no control over the situation I am in. I feel powerless. My private life has been invaded in the most horrible way," she said.
Max Clifford's famous clients - past and present

Show all 14
The video is the most high-profile revenge porn case since a leaked video of Tulisa Contostavlos performing oral sex on her ex-boyfriend was leaked online in March 2012.
The Government has pledged to discuss law changes to curb the rising trend in revenge porn.
Justice Secretary Chris Grayling said earlier this month that the Government is "very open" to the idea of changing the law to tackle.
An amendment has been tabled proposing new clauses that would make the publication of sexually explicit images without permission a criminal offence.
The newly proposed amendment to the Criminal Courts and Justice Bill is currently passing through the House of Lords.
Register for free to continue reading
Registration is a free and easy way to support our truly independent journalism
By registering, you will also enjoy limited access to Premium articles, exclusive newsletters, commenting, and virtual events with our leading journalists
Already have an account? sign in
Register for free to continue reading
Registration is a free and easy way to support our truly independent journalism
By registering, you will also enjoy limited access to Premium articles, exclusive newsletters, commenting, and virtual events with our leading journalists
Already have an account? sign in
Join our new commenting forum
Join thought-provoking conversations, follow other Independent readers and see their replies