Shia LaBeouf caught on camera headbutting man in south London bar after he 'insults his girlfriend's mother'
The drinker allegedly made some less than flattering remarks about his girlfriend Mia Goth's mother
Jenn Selby
Friday 17 January 2014 10:50 Comments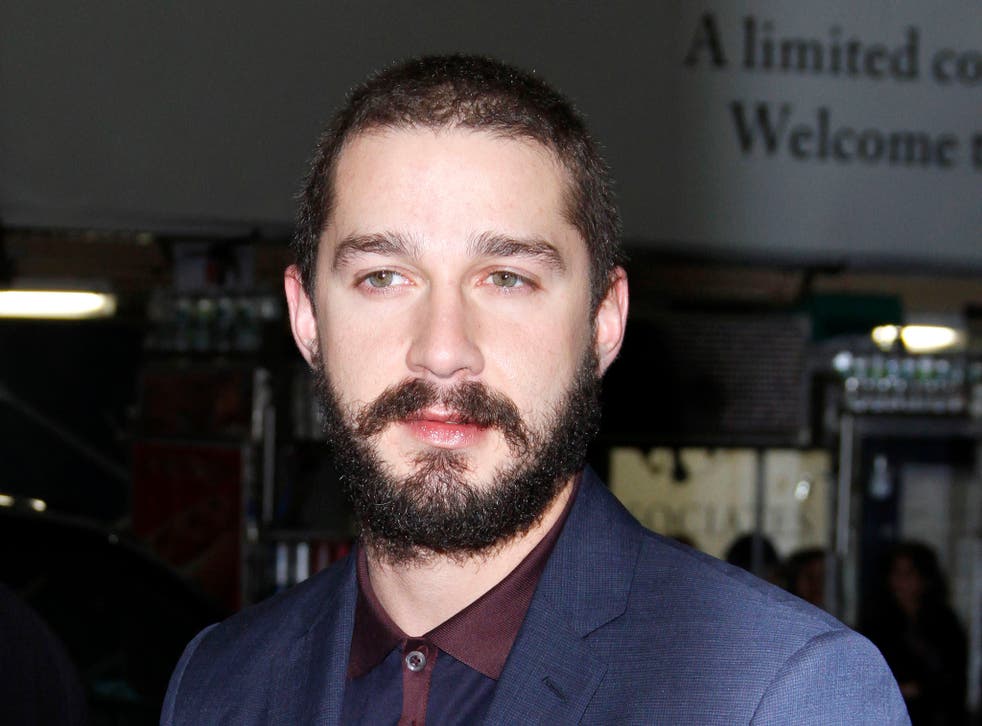 Looks like Shia LaBeouf isn't about to retire without a fight.
A bar fight, to be precise. The second he's been caught up in, in the same south London pub (scroll down to watch the video).
New footage has emerged of the actor headbutting a man during a brawl at the Hobgoblin pub, after the drinker apparently made some less than flattering remarks about his girlfriend Mia Goth's mother.
In the video, posted last night via TMZ, the 27-year-old star can be seen screaming at the man before leaning in to give him a 'Glasgow kiss'.
"What are you saying about my girl's mom? Are you f****** kidding me bro?" he shouts into the man's ear after delivering the blow.
Nymphomaniac posters

Show all 14
However, the victim does not respond to his question, and an unidentified woman can be heard in the background begging LaBeouf to end the altercation. He is then dragged away from the scene.
LaBeouf and Goth starred together in Lars von Trier's typically controversial new movie, Nymphomaniac. Goth's mother apparently lives near to the Hobgoblin pub in South London.
Followers of Shia-related news might be wondering why LaBeouf hasn't made the decision to change his watering hole of choice after he was embroiled in a separate scuffle in the same pub in November 2012 after a customer stole his hat.
He also found himself wrapped up in a bar fight in Vancouver, Canada in October 2011, during which he was punched to the ground and struck in the head, before getting up and staggering away from the scene.
Earlier this year, reports emerged that he got into a brawl at the Mad Bull's Tavern in Los Angeles after a drinker suggested he was 'gay'.
Register for free to continue reading
Registration is a free and easy way to support our truly independent journalism
By registering, you will also enjoy limited access to Premium articles, exclusive newsletters, commenting, and virtual events with our leading journalists
Already have an account? sign in
Join our new commenting forum
Join thought-provoking conversations, follow other Independent readers and see their replies