Nicolas Sarkozy mocked for pushing his way to the front row of the Charlie Hebdo rally in Paris
When the former French President appeared to push to the front of the march against terrorism, the internet responded with #JeSuisNico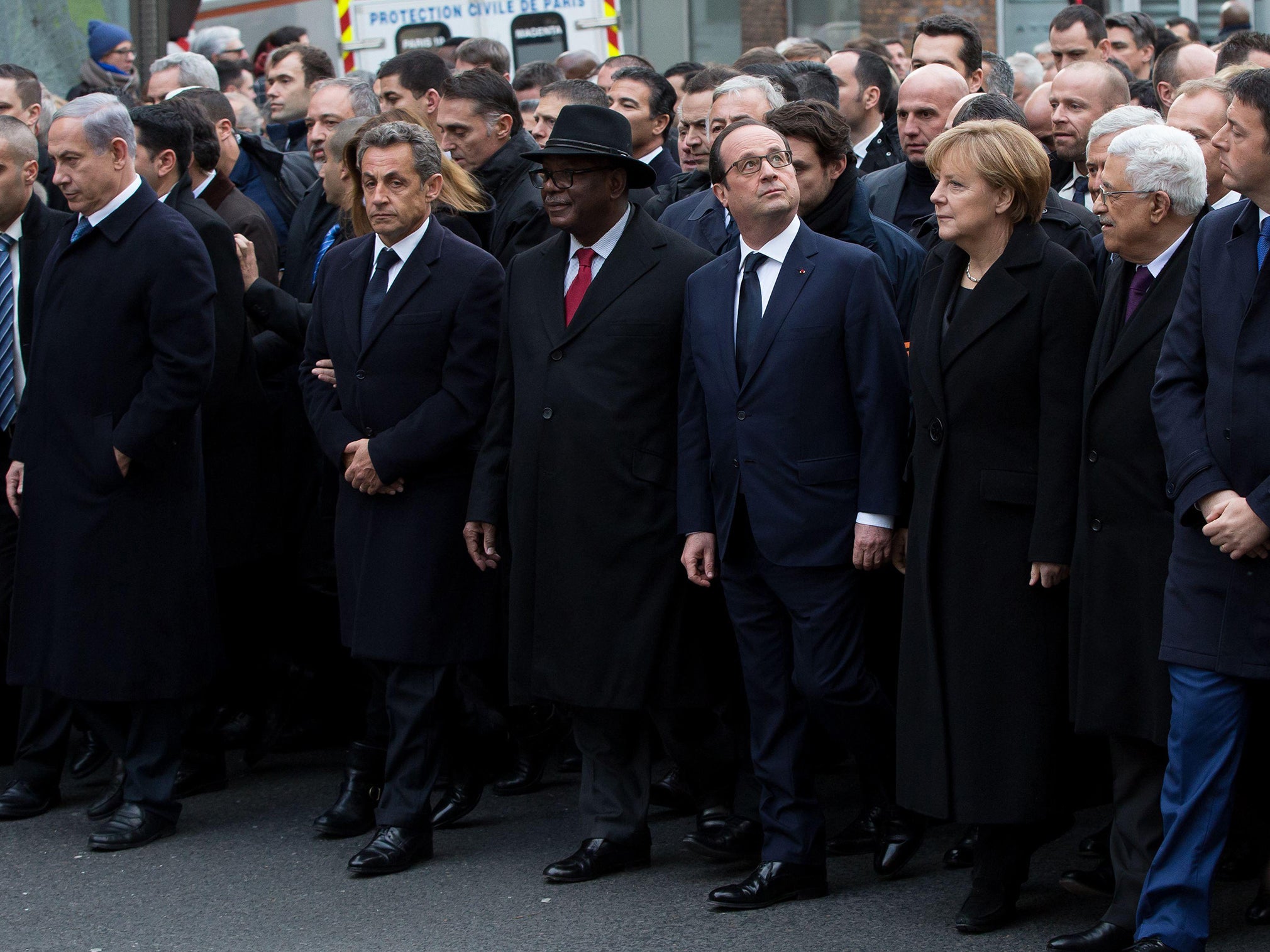 Nicolas Sarkozy sparked mirth from Twitter users following the Charlie Hebdo rally in Paris after he appeared to squeeze his way to the front row of the procession.
Despite the sombre nature of the march, which was to show defiance in the face of terrorism after Muslim extremists shot satirical cartoonists and people shopping in a kosher deli, social-media users could not help but poke fun at the ego the former president showed on Sunday's march.
It sparked the hashtag #JeSuisNico, in which people Photoshopped Sarkozy's face into different situations.
And he really did the rounds.
The leaders' procession came under fire from some after an aerial photograph emerged, and critics suggested that the march was used as a handy PR opportunity.
Confirming the importance of political presence at the rally, the White House press secretary John Earnest said that the United States "should have sent someone with a higher profile".
Join our commenting forum
Join thought-provoking conversations, follow other Independent readers and see their replies